Does your Dime's carpet look like this?
Ok maybe it's not THAT bad, but still would you like to replace it and make your interior look nicer?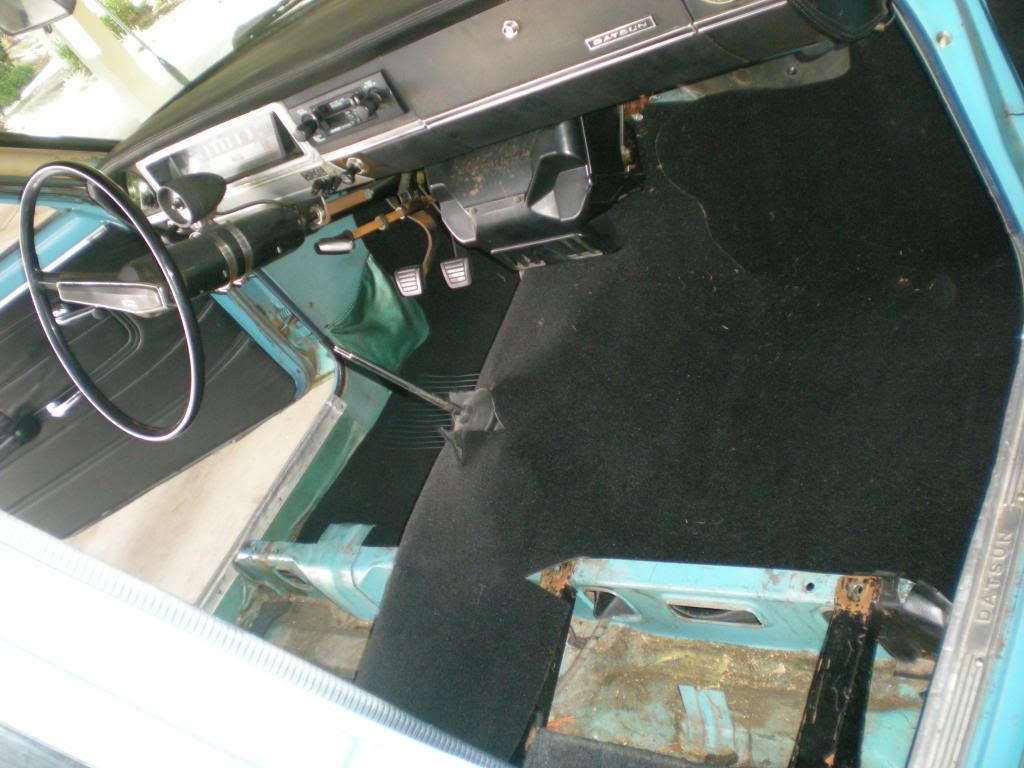 Hey guys, I've been offering my carpet kits on Ratsun.net, Canby, swap meets, and to local Datsun 510 guys who attend our monthly Nor Cal Old School car meet since June 2009 so figured I should actually post it here incase any of you guys need/want one.
Click
http://community.ratsun.net/topic/12900 ... arpet-kit/
so you can do your research and see my for Carpet Kit for sale thread and look for yourself what others have been saying about them (I have no control over what is posted on the site so you'll get honest feedback from all the buyers) before you buy!
CARPET:
My carpet kit is made from new plush black carpet so it does not come with binding as it will not come unraveling apart like loop style carpet.
It will fit all 1968 through 1973 Datsun 510, so no matter if you have a 2 door, a 4 door, or a wagon, this will transform your interior!
It has a rubber backing material which from many of my buyers have mentioned after they installed it, that there was no need for further noise deadening material.
***For those of you that have done KA and SR engine/transmission swaps, I ensure it will fit your modified transmission tunnels***
CARPET KIT COMES WITH:
-Front Piece:You will have to make your own shifter hole cut out as I do not do that, since some have modified the location as well as a slit to feed the pedal if yours is attached to the floor. This way it will fit perfect on your dime
-Rear Piece:This will require you to loosen the two rear seat stand bolts, but it will result in a MUCH NICER and FLUSH installation than those kits with have a long slit running near half the length to some rectangular cut outs that never sit perfectly flush once installed!
-I also have the large wagon rear cargo piece if you need it, SEE BELOW (added cost of course), just ask me about it.
-Only comes in black (sorry, but it does look good in all color interiors)
PRICE:
$110 for the 2 piece carpet kit picked up near San Jose CA or I can ship to you
PICTURES:
Carpet Kit Laid Out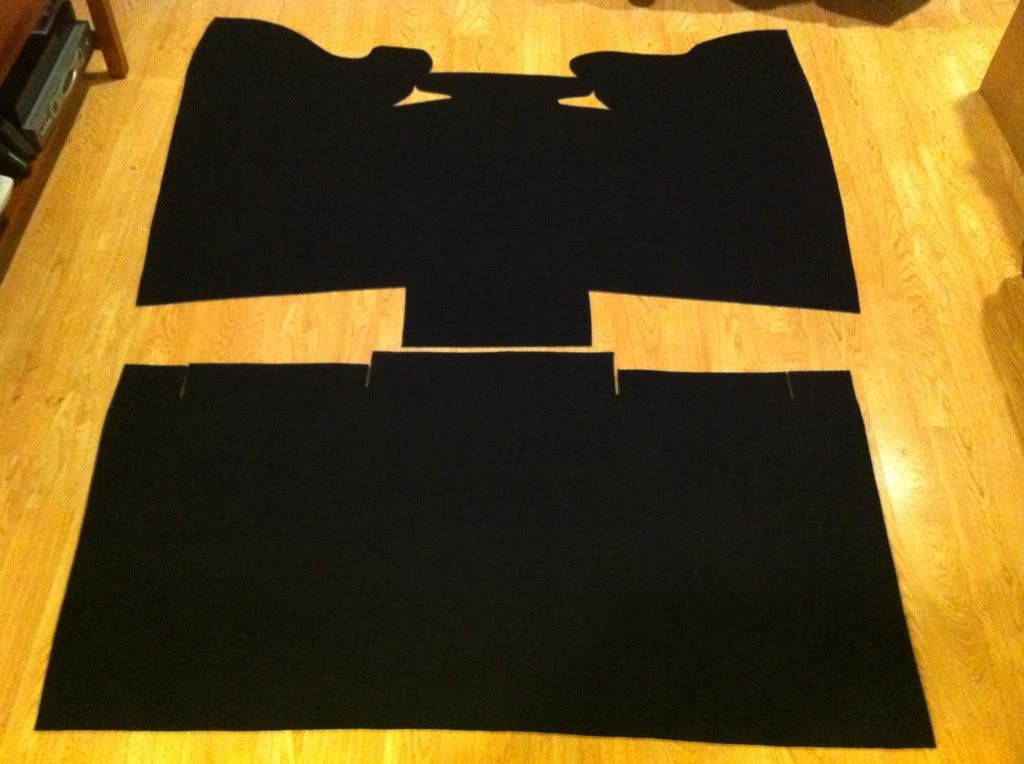 Customer Before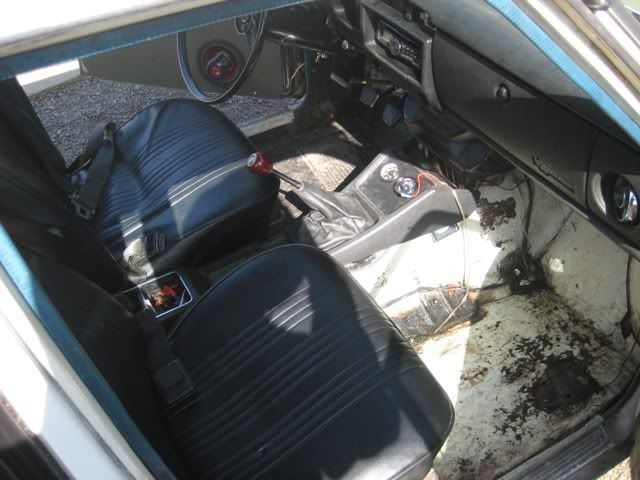 Customer After
Customer 2 Before Front
Customer 2 Before Rear
Customer 2 After Front
Customer 2 After Rear
Misc Pictures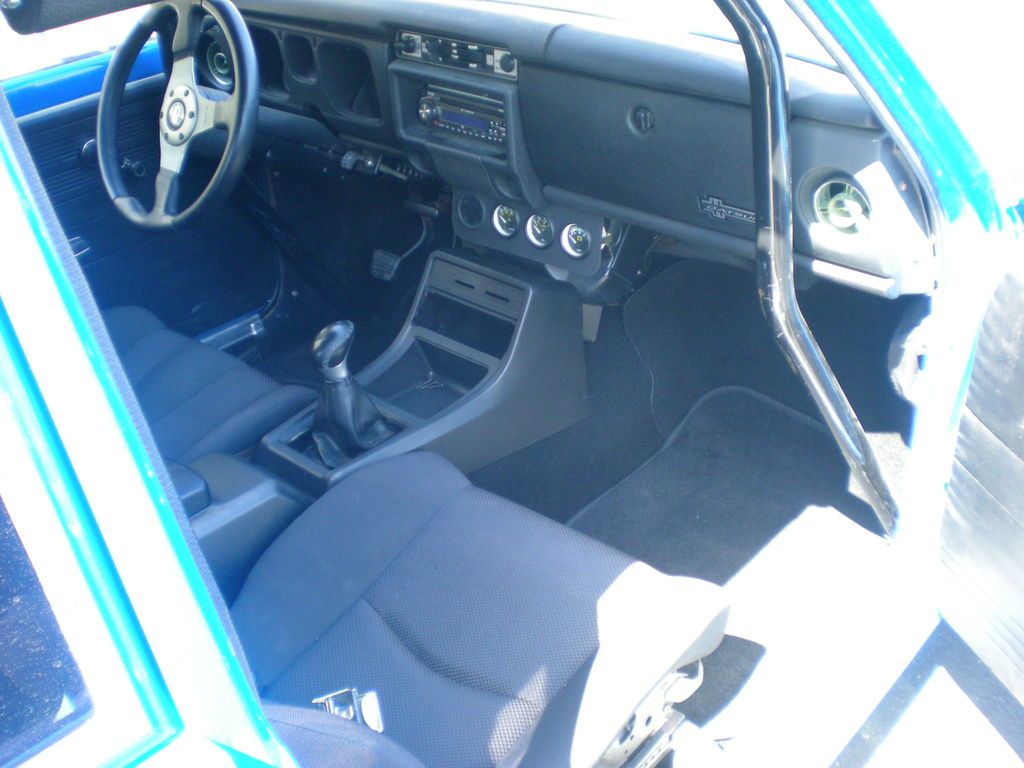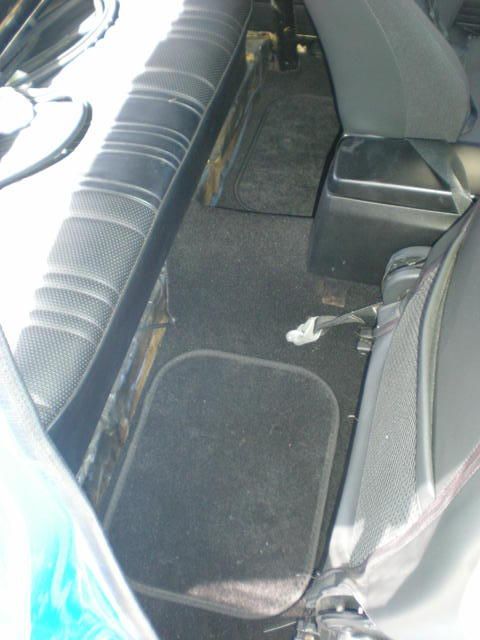 Rear Wagon Cargo Carpet (One piece, like the original pad)