I'm at the point where I have decided to list my car for sale. It's hard to do as I have put some much time in to the car, however I have a plan to import a car in a few years and this is the start to that adventure . I'm going to be as honest as possible with this add so the future owner has no surprises.
I'm looking to get $25,000 USD. I have no need to sell the car so the price is firm. Email
coreyrenegade@gmail.com
or call/text 702-321-2660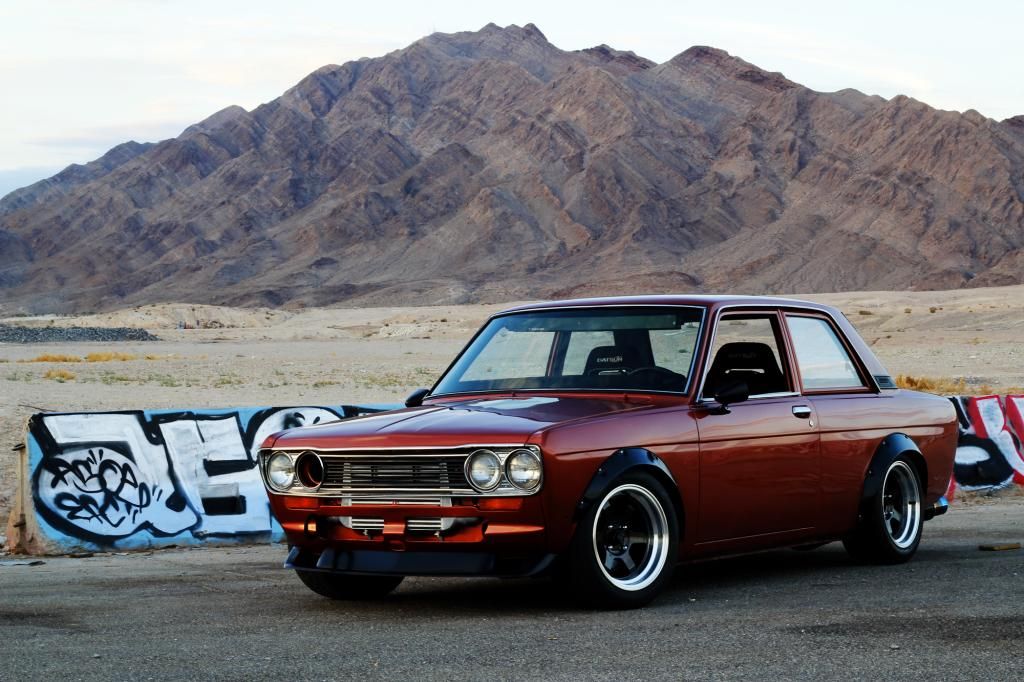 I purchased the car September 2010 in Reno Nevada. The title does have a branding of "rebuilt" . Here is the definition of a rebuilt title from the Nevada DMV:
Vehicles which have had certain repairs must be titled as Rebuilt even if they do not meet the definition of a salvage vehicle. This applies to any vehicle that has had one or more of the following major components replaced:
• Cowl assembly;
• Rear clip assembly;
• Roof assembly;
• Floor pan assembly;
• Conventional frame coupled with one additional major component
• Complete front inner structure for a unibody
These vehicles must be inspected by a licensed garage or body shop and the DMV using the Certificate of Inspection for Rebuilt Vehicles (Not Salvage). The existing title must be surrendered to the DMV, which will issue a title branded "Rebuilt".
When I purchased the car I can tell the rear quarter panel and rocker had been hit and repaired . Not sure if this was the reason for the title being placed as rebuilt. When the paint and body work was done we had sanded it down to bare metal and there were no signs of other donor cars to repair a major accident. Here are pictures of the repair of the accident area. Rust repair was done on other areas of the car , these pictures can be seen in my build thread here on the realm.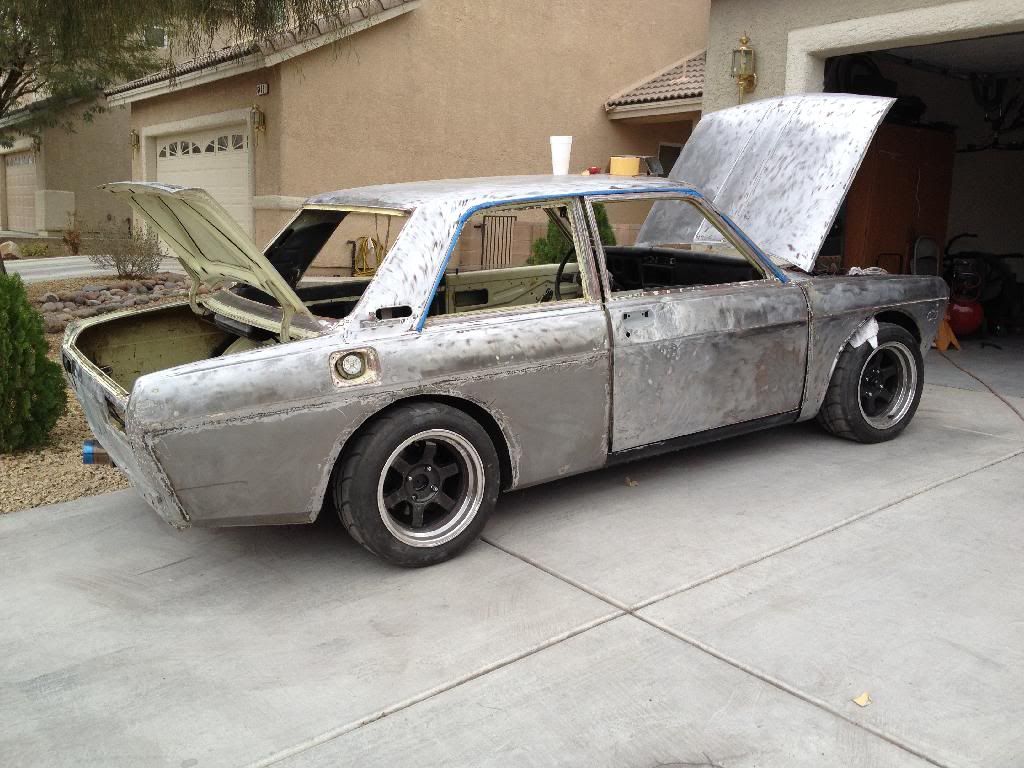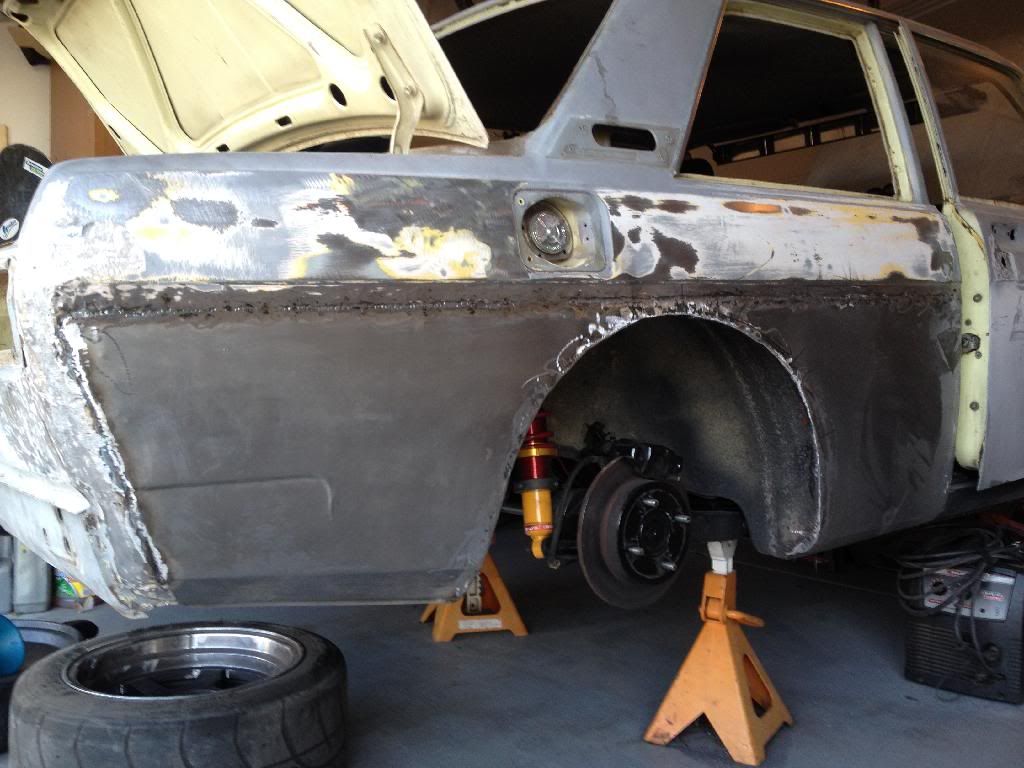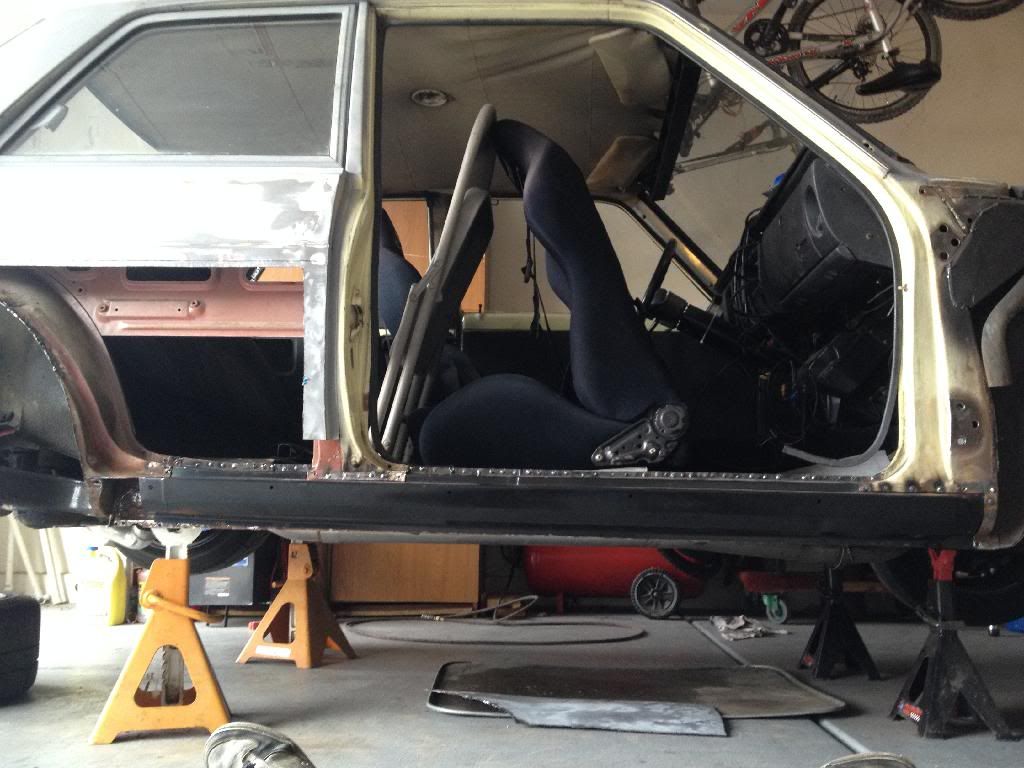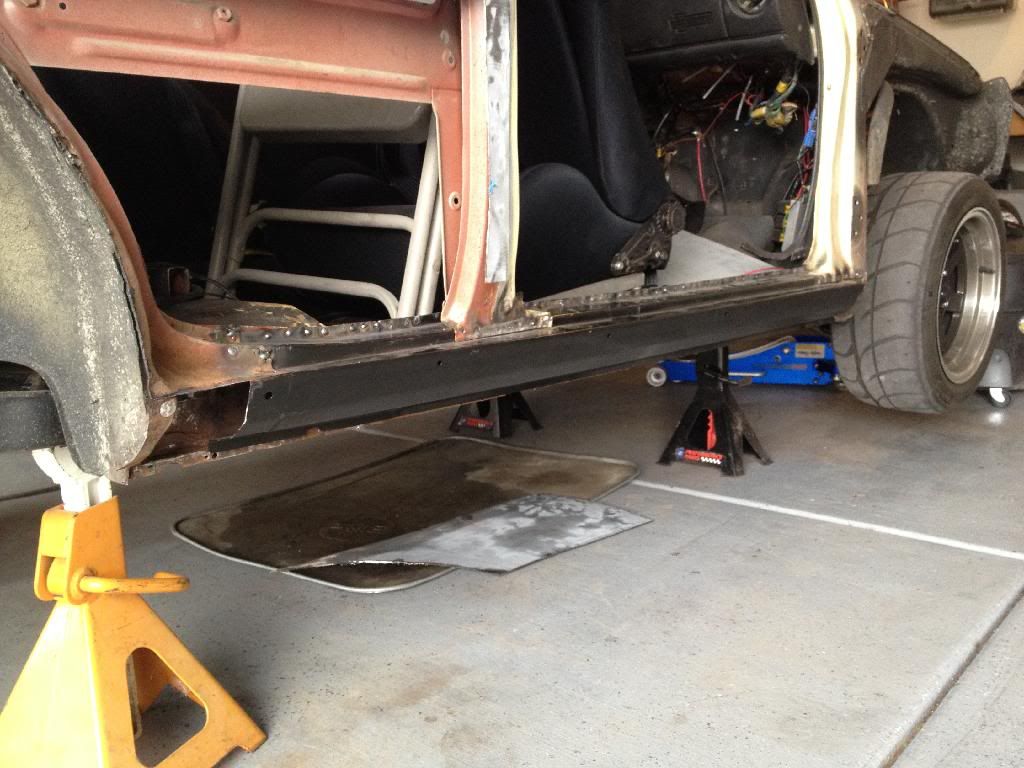 Current Mechanical Issues:
• Drain Plug Oil Leak – This is on the knock off Greddy pan. I have the stock pan that will be included.
• Between 3200-3500 RPM there is an exhaust rattle that has presented itself in the last 200 miles. I have not had time to locate it.
Interior Issues :
• Driver's side door lock not working properly.
• Dash Pad cracked
• Heater box not installed but was working properly when in the car and will include.
• No stereo or speakers
Exterior Issues:
• Paint Chips, Paint Chips, Paint Chips. I drove this car on fun drives, around town on weekends, track days, and auto x. There are more than a handful of pain chips on the car and parking lot scratches.
• Small dents on the hood – really on noticeable because I know they are there.
• Trunk lid has a dent. Just to the right of the key hole.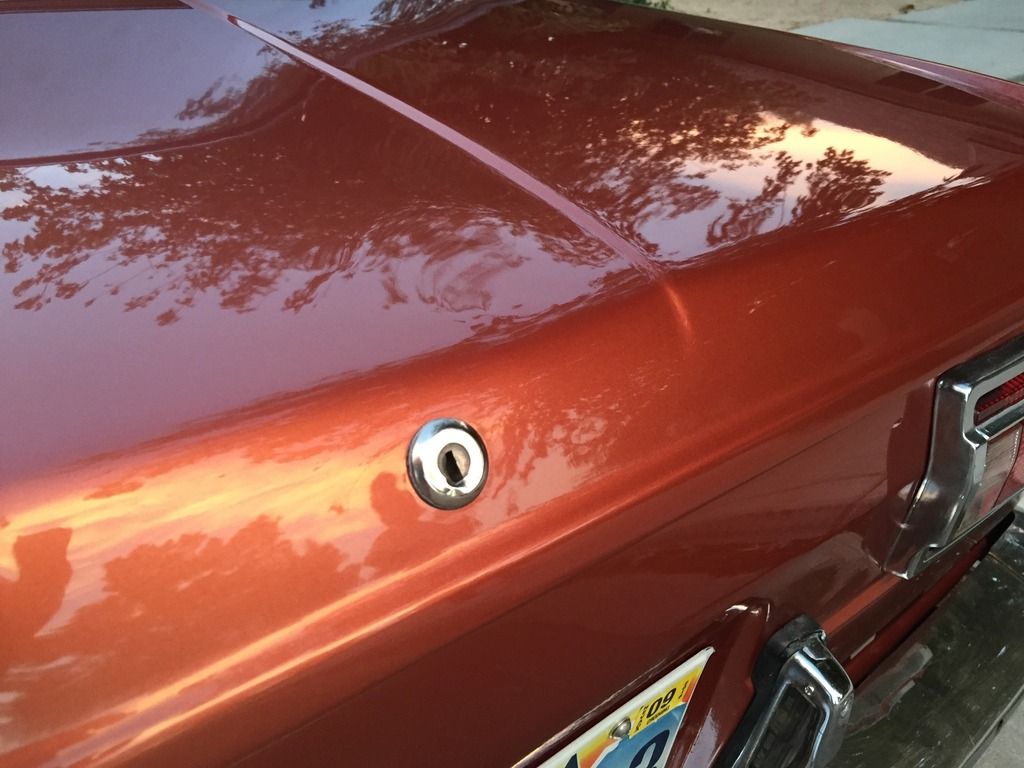 • Passenger side Tail light area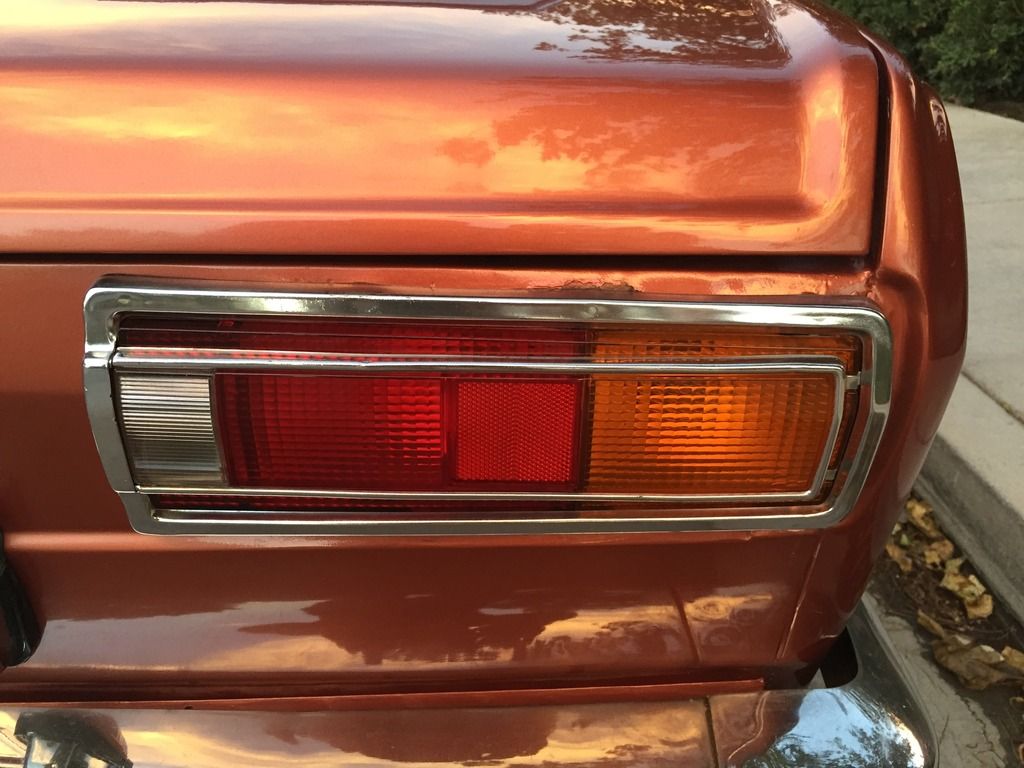 Engine/Drivetrain: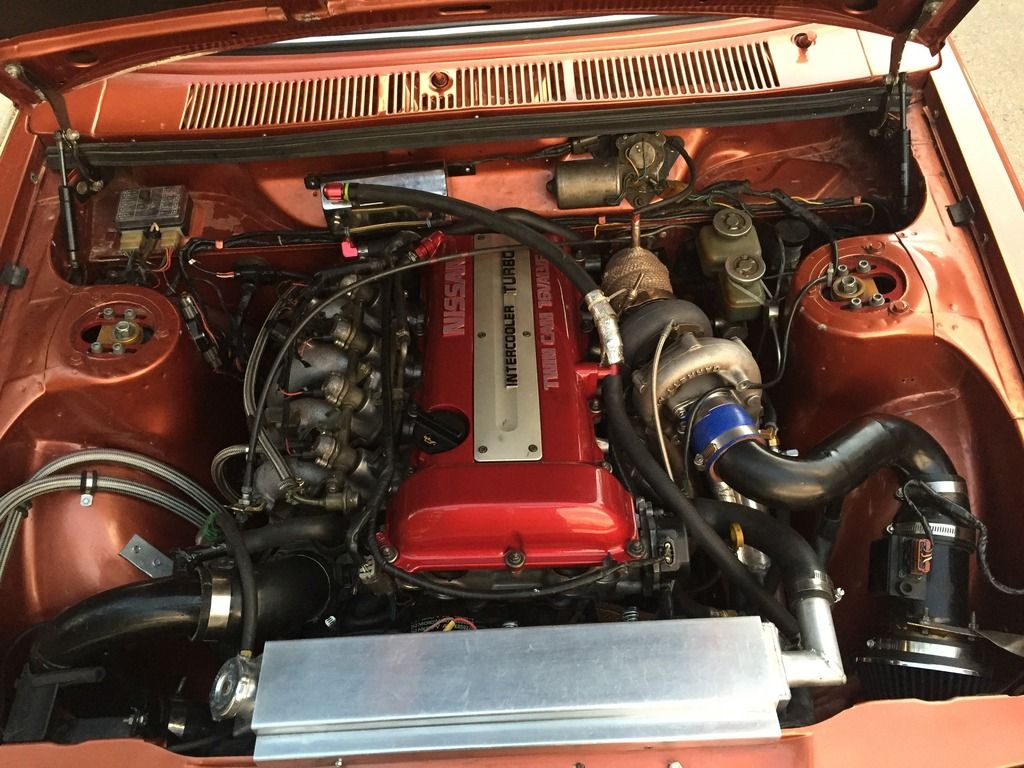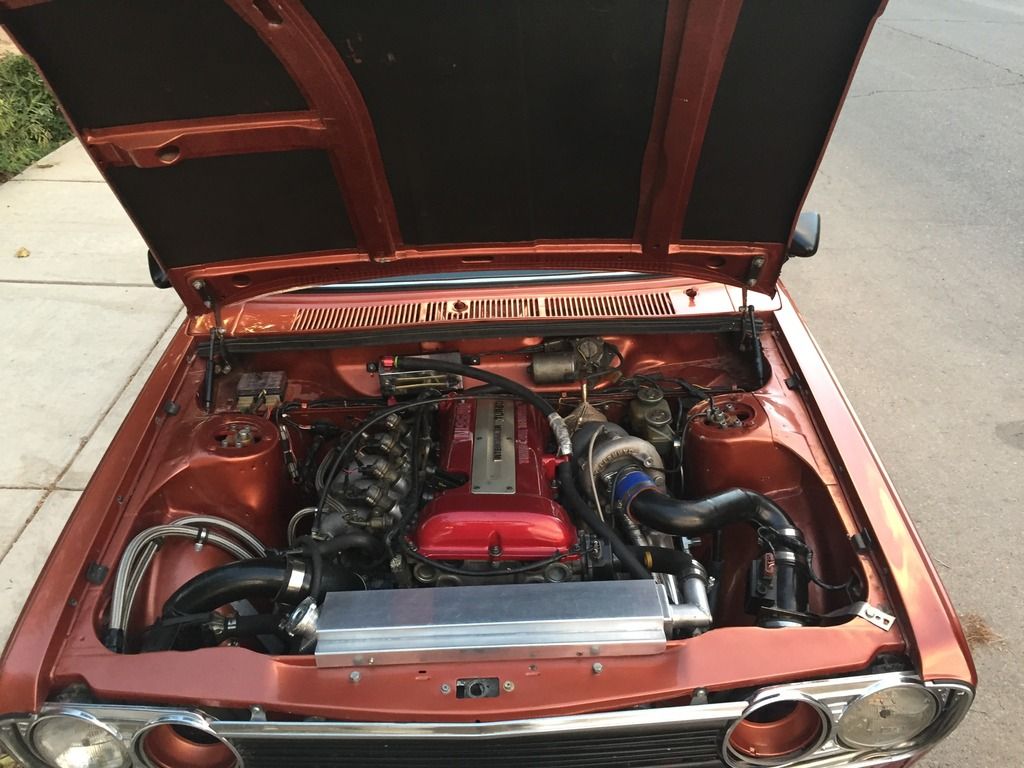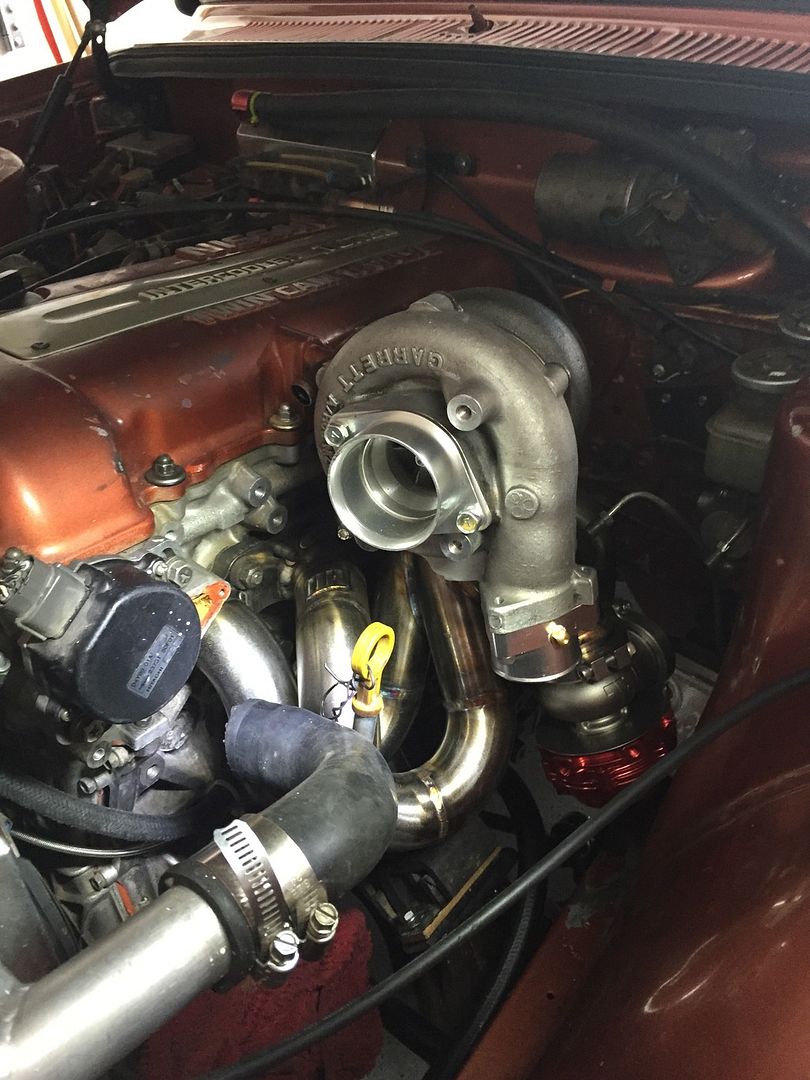 • S13 SR20DET Swap with 5 Speed
• DOCRace Ram Horn turbo Manifold with Tial VBand Flange
• S15 Spec r T28 Turbo with V Band exhaust housing
• Blitz BOV
• Tial MVR external wastegate.
• 3 Inch exhaust with muffler
• McKinney MotorSports SR Swap Intercooler
• McKinney Motor Sports SR Swap Radiator
• STI 520 CC Injectors ( Yellows )
• Z32 Twin Turbo MAF
• Earls Oil cooler
• Fake Greddy Oil Pan
• Custom 10 Gallon Fuel cell mounted in stock location
• CanAm relay box
• Tuned with Nistune – 330 WHP 300TQ
• 2005 Subaru STI R180 CLSD
• Wolf Creek Racing CV Axels
• Beta Motor Sports hub adapters
Suspension/Wheels/brakes: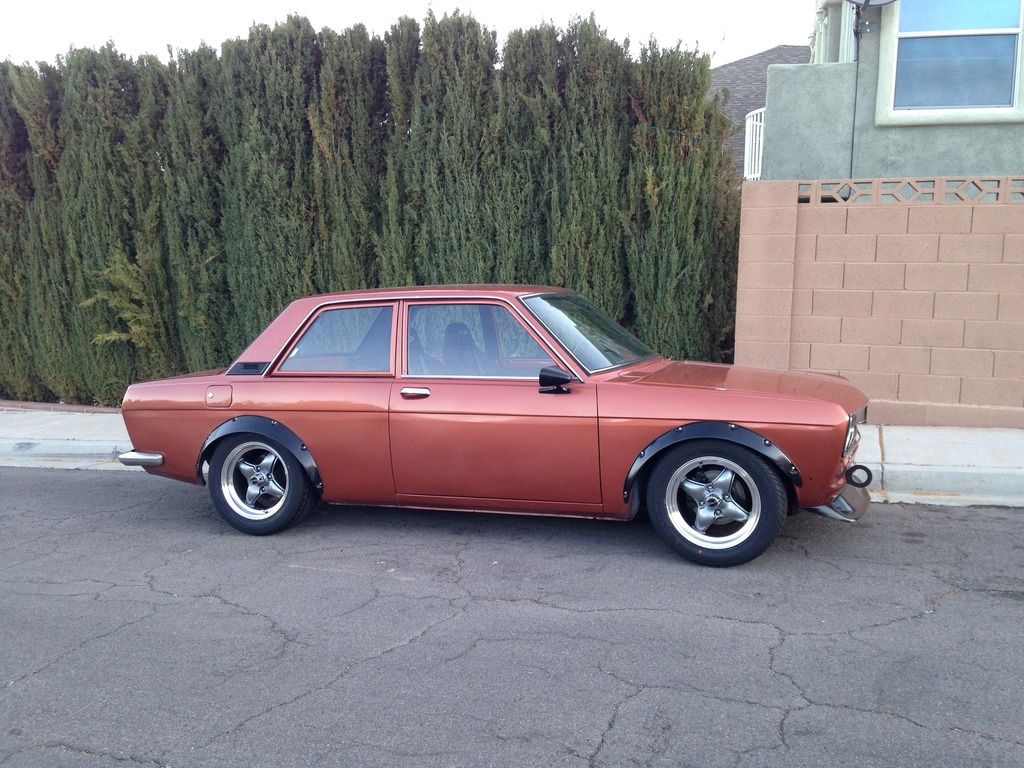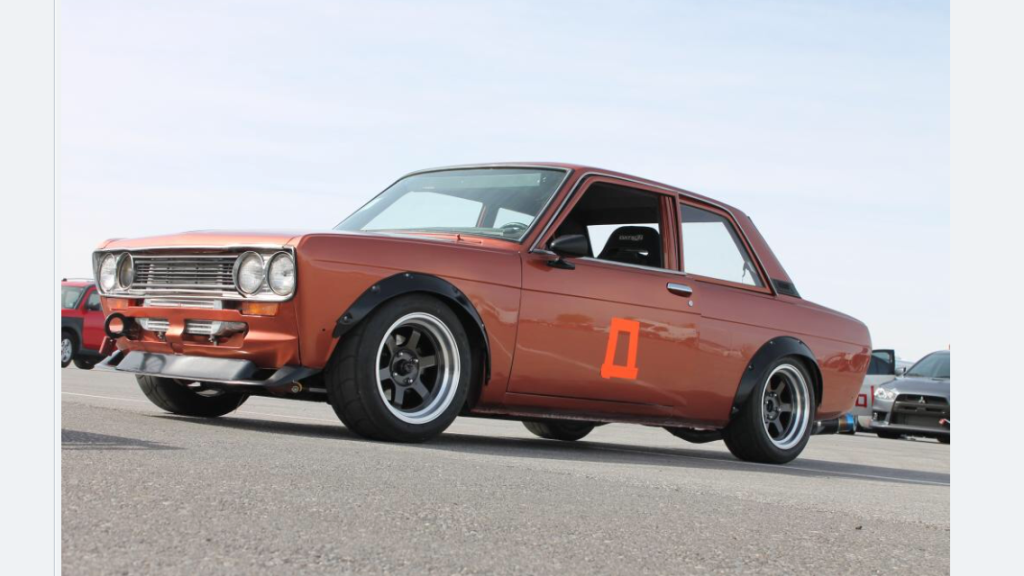 • 280zx Front Struts and brakes front and 280zx rear discs also
• Ground Control coil overs on front with 300lbs springs
• Troy Ermish Rear Dual Adjustable rear Coilovers – 250LBS springs
• Front 1 inch sway bar
• Rear ¾ sway bar
• MD Machine Steering Box Brace
• Byrons Cameber/Toe Brackets installed on rear cross member
• Techno Toy Tuning T/C rods for caster adjustment
• I have second set of race pads for the front brakes from Carbotech
• Rota Grid 15x8 O offset with Nitto NT01 Tires. One track day on them
• 2nd Set of wheels are VTO Le Mans 15x7. These have some Falkin Tires that have less than 1000 Miles.
Body/Exterior: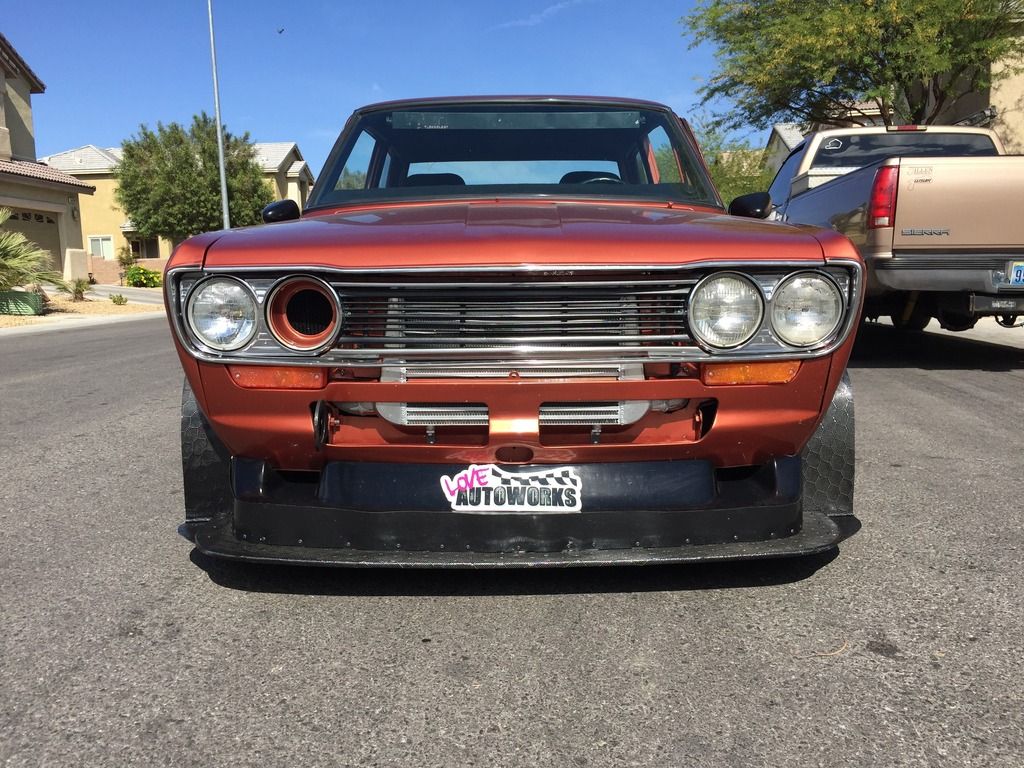 • Painted Acura Blaze Metallic Orange
• ZG Fender Flares
• BRE spook
• Not sure brand on the side mirrors
• New reproduction Euro style tail lights and housing with amber turn signals.
• New front windshield installed after paint and body work.
• I have both bumpers but they are pretty beat up. Front is off the car currently.
• Custom front splitter made of MDF and carbon fiber.
• I rate the paint/body 7/10. There is one dent on the trunk lid and there are paint chips on the car. I drove this car at the track, autox , and just fun drives. It was never supposed to be a show car.
Interior: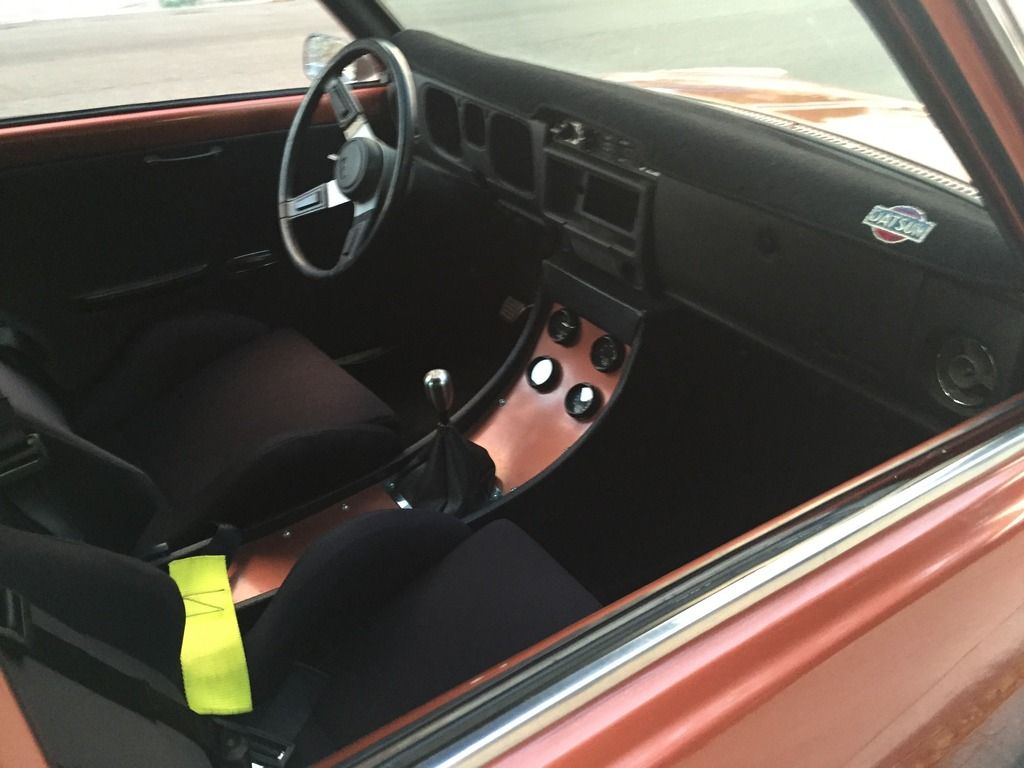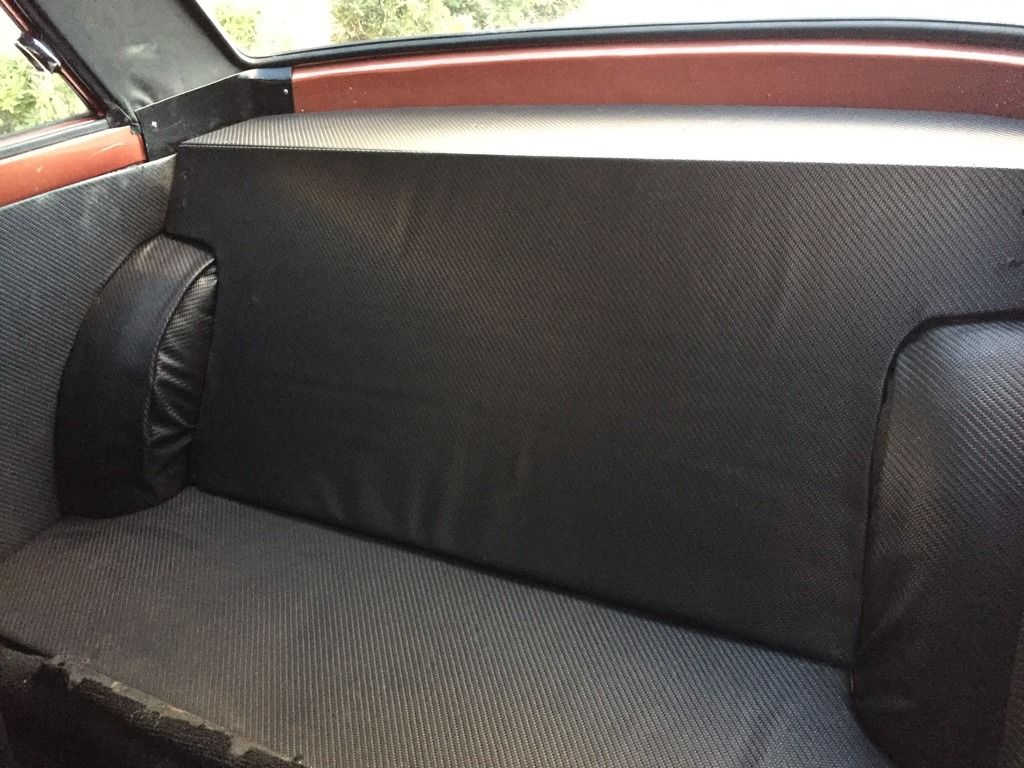 • Custom Door cards. These were one of the first projects I did on the car, they are not the cleanest but get the job done.
• Custom Center console with 4 AEM Gauges ( Water, Oil Pressure, A/F Ratio, Boost ) paint matched exterior car color.
• Custom rear seat delete
• Generic adjustable Racing seats with Datsun patch
• Speedhut GPS Speedometer with matching Tachometer
• New Headliner
• All New datsport rubber for doors, 1.4 windows, channel felt, window squeegees, trunk, front and rear window. These were all installed when paint was done less than 2 years ago.
• Dash pad is cracked so I just have an old dash cover.
• Door sils are really beat up but on the car
• Newish carpet kit. Could be replaced