A certain Wolfman asked me to start a thread about my project car. I hadn't really thought about it previously, though I've read and paged through countless other project threads. I was going to save the roll out of this thread for the publication of DQ 9.3 (wherein my project is detailed), however it isn't that grand and certainly won't spoil many people's appetites if I lay it out here as it will be IMAX-expanded. So, here goes.
I sold my previous 510 (
http://www.jetlink.net/~okayfine/JCdatsun.html
) in May of 2007. I have come to discover that I like to build and tweek at least as much as I like to drive a 510, so once my blue KA510 got to a certain point, I felt like it was a good time to get what money out of it I could. The urge to sell was also fanned by BB list admin Derek selling his Coupe on eBay. After orchestrating the all-Coupe DQ issue 8.1, I really, really wanted to get in on the JDM action. In the end, the budget I'd set didn't allow me the ability to buy either of the two desireable Coupes that were available at the time. I stuffed my money in the bank and waited.
Up popped a white, stock 4-door Bluebird on eBay. I'd seen the car when it originally went up for auction on Yahoo.jp and sold then for ~$6000USD. Freshly imported, the sellers started out asking a significant premium for a stock car, be it a Bluebird or no. As we all know, there's only a very small market for bone-stockers, and what market there is doesn't command the prices a well-modified car will. The other part of the market for bone-stockers is made up of people like me who want a blank canvas and don't want to deal with OP hacks and dodgey mods. To make a long story slightly less long, after a couple failed eBay attempts at selling, the importers and I worked out a deal.
-----------------------------------------
Whitebird started out as a 1969 Bluebird 1300 Deluxe. Bluebird denotes it was a JDM car, right-hand-drive. 1300 gives away the engine size, a nice, robust L13. Deluxe means a few different things, most notably the style of fender mirror (flat panel versus SSS bullet), the differential ratio (4.375). One or the other also dictated the transmission type (three-speed manual with three-on-the-tree shifting), and braking arangement (four-wheel drums). Other rare features of this car include the taillight garnish panel.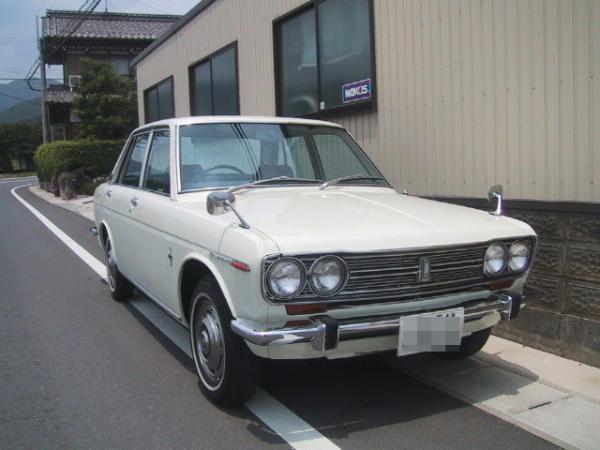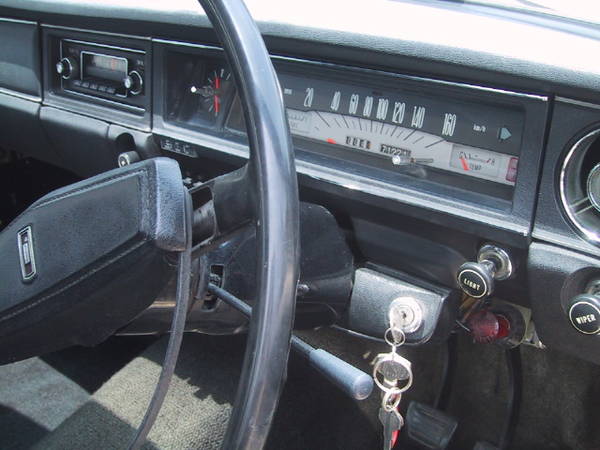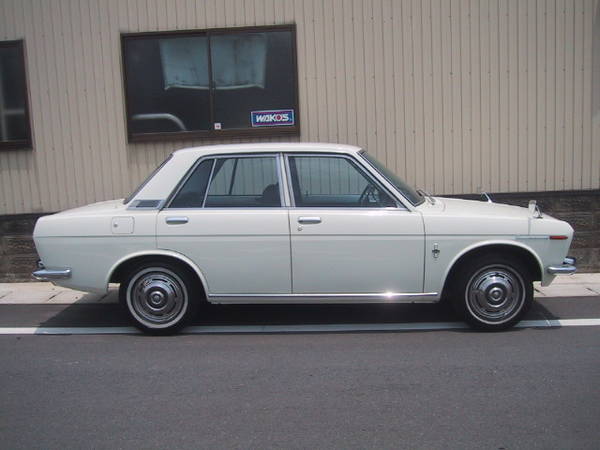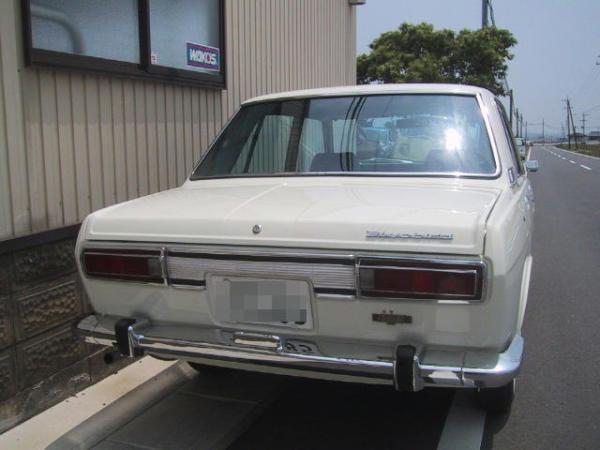 The car itself presented very well. The body was straight and it had been repainted before it left Japan. That's not to say the body was rust free, despite the sellers saying exactly that. Bottom line - the car lived in Japan most of its life, it has rust. Still, no cancer, and no rust-through concerns. The drivetrain and suspension were original and many components were from the Nissan factory. Lots of deteriorated rubber in the suspension, but it drove perfectly well on the way home and the few months that I drove it before beginning the tear down. The interior was immaculate, with everything stock and free of rips or other damage. The carpet had some odd fading, but a little clothing dye took care of that.
So, at this point I'd fulfilled my desire for something JDM, something RHD. No, it wasn't a Coupe, but maybe next time. I still had the beginnings of something cool and rare, but where to take it? Having driven it around town for a few months, it definitely needed something more. Stock was boring to drive, no fun at all (and this wasn't helped by the lo-po L13 nor the three-second-shifts steering-column mounted shifter. I needed a plan.
Thankfully I'd developed a plan even before I actually traded cash for the car. The car was too stock to modify greatly (ala my blue KA510) but a well-chosen set of modifications seemed like it would suit it perfectly. The basic theme was "period JDM" - things that (for the most part) could have been done to it back in the day.