As you can see in the last picture of the Exhaust post, I'm running CV axles. Or, I will be, once the car's actually running. I bought a set of CNC flanges from Matt when he did his intial run of 'em. At $200 shipped, it was an offer I couldn't refuse. At that point I hadn't really thought about running CVs (but had followed the CV axle thread here and thisismatt's thread on Ratsun) because the KA510 was low enough to cause the rear view mirror to vibrate at freeway speeds.
Whitebird wasn't going to be as low, but again, $200 shipped for the flanges was worth taking a fork in the project and budget road.
I found that there were different makers of aftermarket extended-spline VW Type II axles out there. They have various uses, but in my case they presented a cost-effective option for the custom axle length necessary for 510 CV axles. Add in some GKN CV joints, and I should have zero issues with this setup, even if I had a turbo on my SR (but maybe not if I had the boost turned up from stock).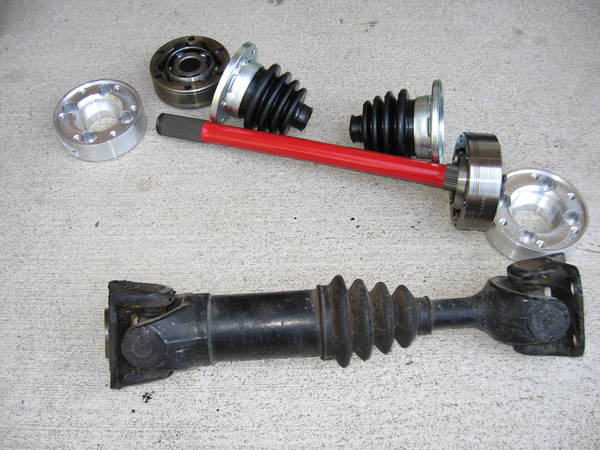 As pictured, the CV setup is about two pounds heavier than the Datsun half shaft. Per side.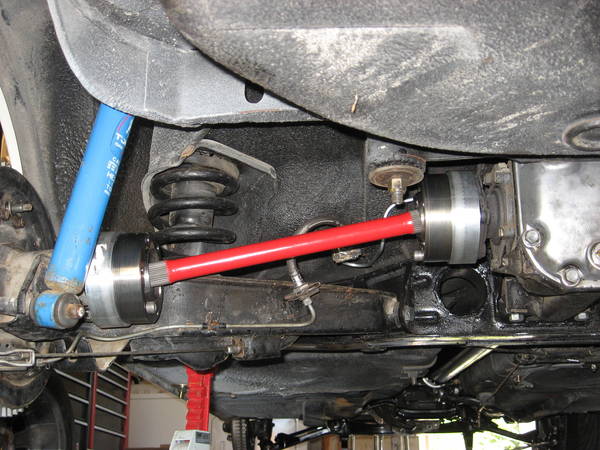 Test fit of the major pieces. I still need to shorten the axle by 1", but this is a simple lathe job as there will still be enough spline (due to the extended splines) to fully engage the CV joint.