So, sourcing new front brake shoes ended up being an easy process that I made difficult. I tried to find the part number that is listed in the Parts Catalog for front drum brake shoes. NLA from Nissan USA of course, as the car never came here, but I had fits getting a sure answer from Nissan Canada (which can get stuff from Japan, hence I had more hope). In the end that didn't pan out, so I had to find an alternative.
410s had front drum brakes, but most online parts places don't have a listing for available brake shoes. Autozone did, however what they sent was a box of rear brake shoes, so that didn't help. The 1500 Roadster also had front drum brakes and after agonizing and comparing photos from Datsunparts.com to what I have on the car, I eventually ordered a set. It was a gamble of $75, but what was I gunna do, run around on 1mm of front brake shoe material for the next 50,000 kilometers?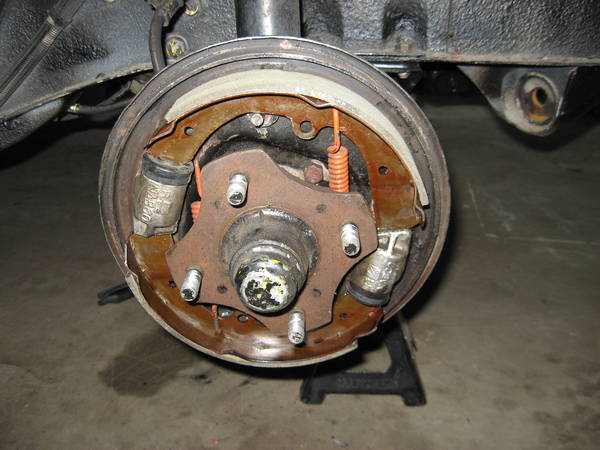 New shoes. A real PITA to R&R them (those orange springs are very stiff), but I managed with only minor sweating and somewhat-minor swearing. The adjusters are much easier to work with than the test/retest adjusters on the rear.