One of the many issues involved in fitting an SR to the 510 chassis is dealing with the coolant outlet. From the S13/S14 chassis, the coolant neck narrows under the SR CAS and pokes in front of the engine - too close to a radiator mounted in a 510 shell to be of any use. Most of the people get around this by cutting, welding, and using a unique hose.
My results aren't much different, however it is unique in two respects. I had a piece of aluminum mandrel bend welded on to the SR coolant outlet flange, routing the coolant downward.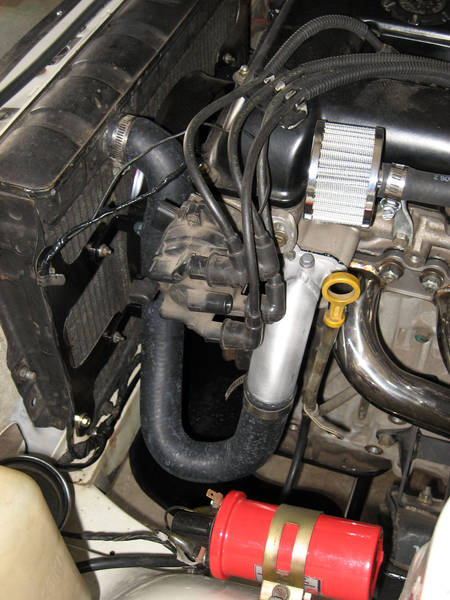 This allowed me to use a stock 2000 Roadster coolant hose, which just happened to fit perfectly to the OE 510 radiator (3-row core on stock tanks). I love it when a plan comes together.
For the other hose, I just cut a stock 510 inlet hose until it fit. A few inches off each end did the trick.