The final piece of the puzzle has been completed. My SR distributor has been built and blessed and received.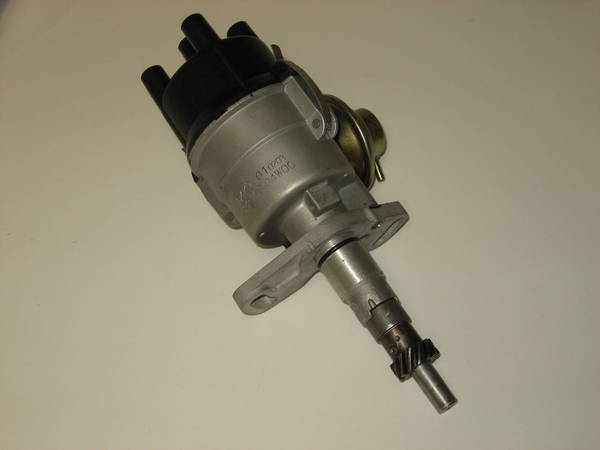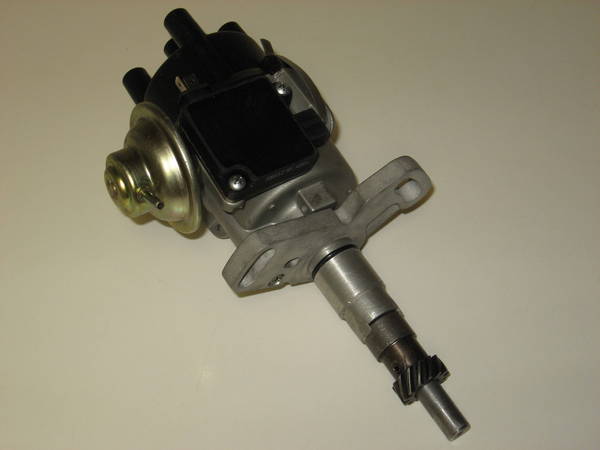 Constructed from one SR CAS and one L-series EI distributor, the result looks entirely factory.
The difficult part of this project was in dealing with the distributor shaft. Neither the SR or L-series shafts were long enough by themselves, so everything had to be measured out and the shafts joined, then measured for runout and ground into spec. The L-series mechanical distributor bowl was parted from the rest of the distributor, as the SR CAS shaft and adjustment tab was parted from the upper housing. These two parts were joined together.
Inside, it looks suspiciously like an L-series EI distributor.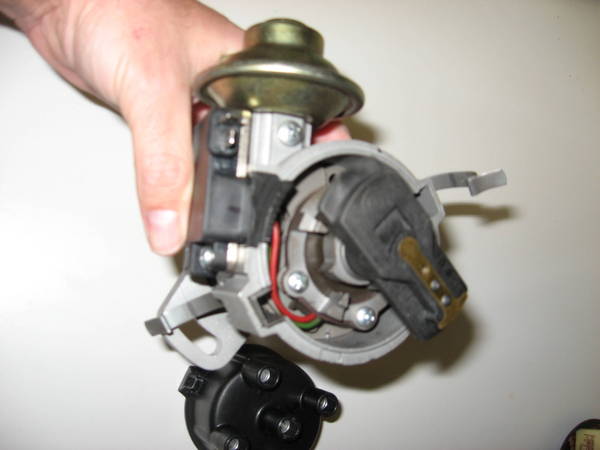 And installed it looks like a factory piece. The SR spark plug wires aren't long enough to reach the extended distributor cap, so I'll try a set of L-series spark plug wires and go for that "OS Giken" effect.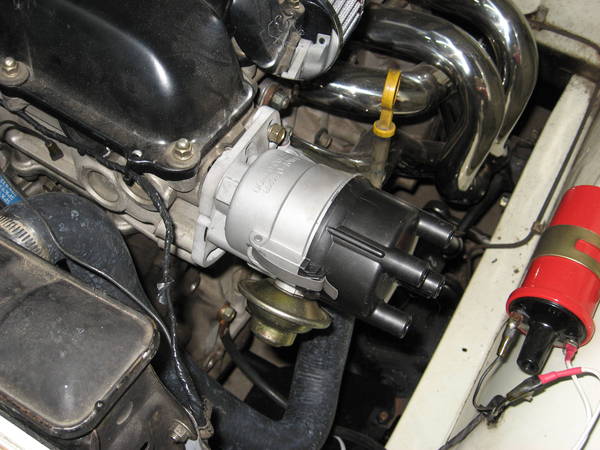 Now I just have to prime the oil system and make some initial adjustments to the SUs.
Then I get to turn the key and see what happens