looks ok but it would have been nice if they did not cut the provisions for the seat belts and gas pedal as I imagine the placement of these items differ on year and whether its a 091, 092, 094, 095, 194, or the 195 auto estate ?
back to the hunt for the correct front and rear grab handle that would work on the provisions along the roof line. I explored the 240 door grab on 6 inches
then I scored a stack of factory parts catalogs
could nissan have had the intention of running a Cedric handle on the pl510 ?
model 31 front ass'y-strap assist 96701-34200 and 96750-322201 hanger-coat
or the later p130 straps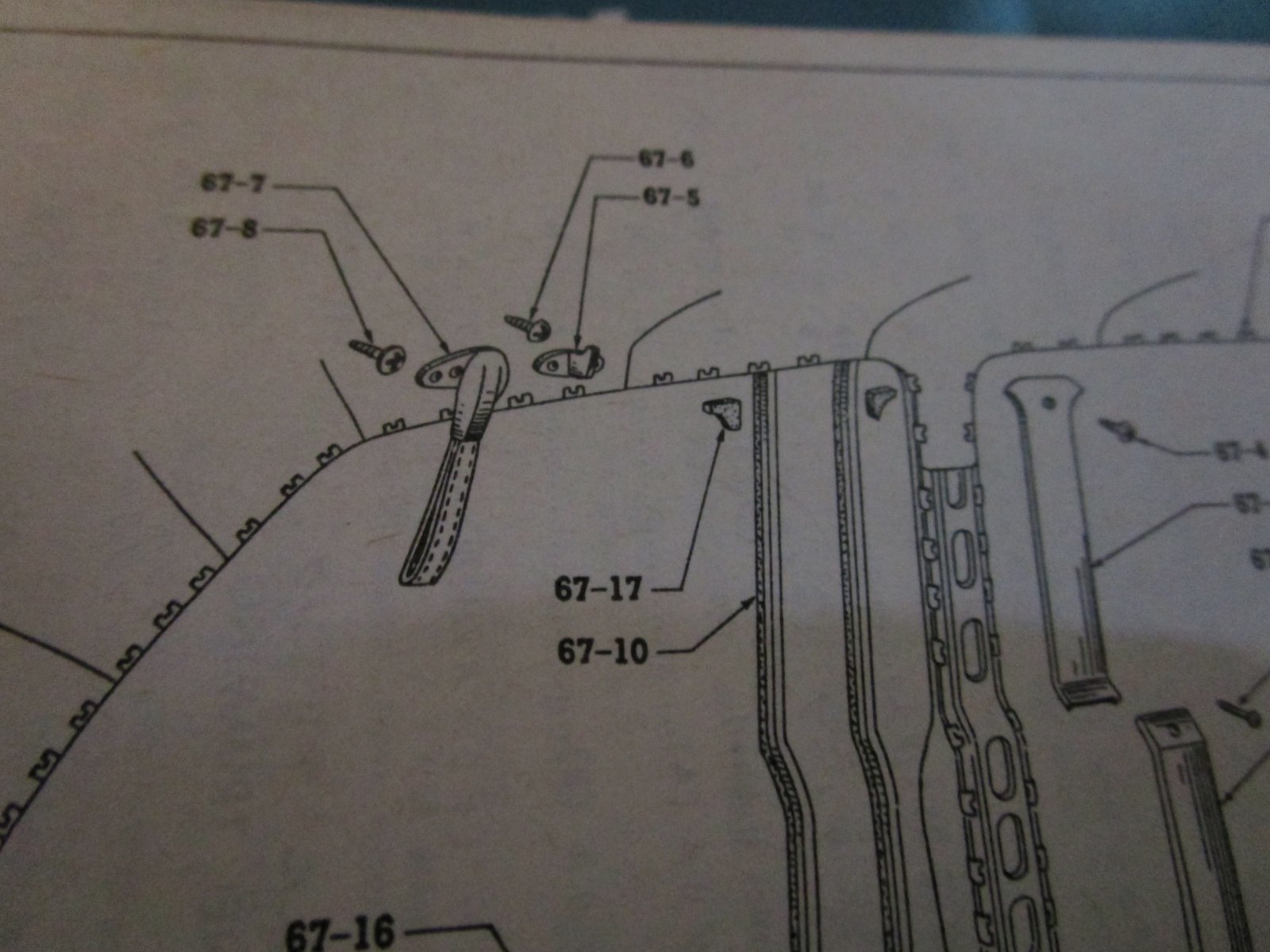 what year is Merlin's Cedric ?