My 510 currently wears 240sx wheels and am looking for something more stylish. I have found myself drawn toward the SSR style of wheels. What are your favorite SSR wheels regardless of price ? I am speaking of old school, not the ones that are new from SSR. Thanks
---
Tomcat (similar to Super Star), MKII, Star Shark, or the ultimate (for me, I have a turbo-style wheel fetish going on the past couple years), the Air Stage.
---
I could get behind those Air Stages...
Because when you spend a silly amount of money on a silly, trivial thing that will help you not one jot, you are demonstrating that you have a soul and a heart and that you are the sort of person who has no time for Which? magazine. – Jeremy Clarkson
---
Supporter
Posts: 823
Joined: 20 Jun 2008 13:30
Location: Dunbarton, NH
Contact:
Wheels are like porn,

Without pictures, what's the point?
---
I'm partial to the Longchamps myself...

-McWicked
Go to Heaven for the climate, Hell for the company.
---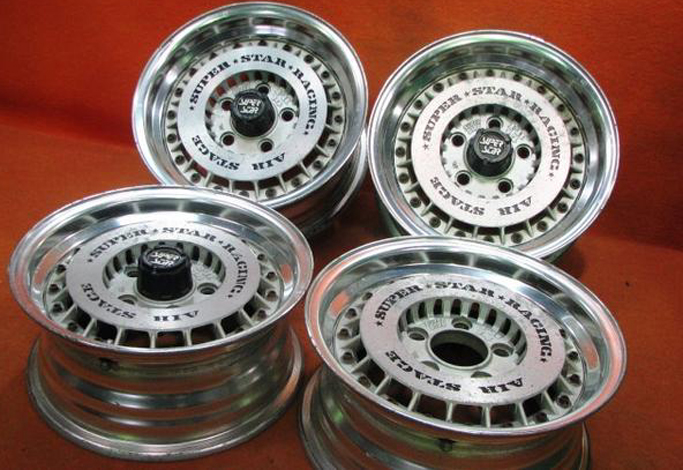 But then I was a fan of the "whitewall" M5 wheel as well:
Because when you spend a silly amount of money on a silly, trivial thing that will help you not one jot, you are demonstrating that you have a soul and a heart and that you are the sort of person who has no time for Which? magazine. – Jeremy Clarkson
---
---
Who is online
Users browsing this forum: Baidu [Spider] and 2 guests