I was reading up on the different adjustable rear crossmember kits and I kept reading about binding being an issue. So what if you used a a rod end for the outboard bushing?
I actually found a picture of a setup that guys in Japan sell, except I think these have the rod ends on the inboard side:
EDIT: After looking at that pic again, it doesn't look like they are using the pivoting ball type rod end. I am specifically talking about one of these:
So what do the experts think?
Also I have another question. I was looking at the Datsport kit specifically and noticed that people are mounting the brackets to where the trailing arm bushing sits closer to the ground, and now it has me wondering why don't people flip them upside down so it mounts the trailing arm higher? Wouldn't this help return the trailing arm to a more factory level after lowering it? After lowering a car the trailing arm sits more flat, so if you raised the mounting points higher, then it would angle the trailing arm more back to how it was designed.
Unless none of that matters? I made a picture to illustrate what I'm talking about.
The red bracket indicates it being flipped to where it would hold the trailing arm pivot higher.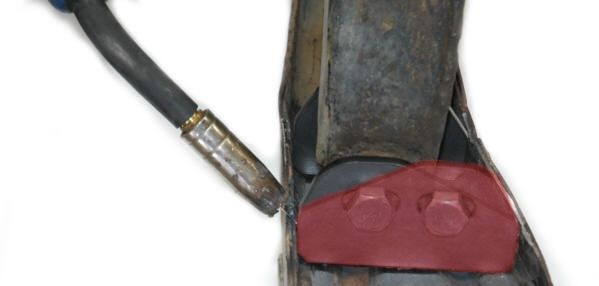 First time posting in a long time. Looking to get back into my car when I get back to WA.