Hey everyone.
Purchased this car back in Dec. 07, from California, had it shipped here to Chicago where I presently dwell.
Nothing really special about the car that you haven't seen already besides the fact that it's mine
Plans:
To have a car that is fast, handles, brakes better on the track than my previous car, 99 BMW Mcoupe set up for track duty, pretty serious car by the way. Sold that to fund my dream car, Datsun 510. I've loved these cars since I was building scale models as a youngster some 20yrs ago.
Motor: 13b Peripheral Port N/A.
Trans: Jerico 4spd
Suspension: Custom front and rear double wishbone
Brakes: Willwood's all around, tilton pedal box.
Safety: tube chassis
Body: Stock lines.
The car is in really good shape as far as I can tell, I should get it back from the blaster this weekend and start some of the metal work.
Thanks for looking, Scott.
Leaving Cali.....
in my garage on a chassis stand I built, totally gutted now.....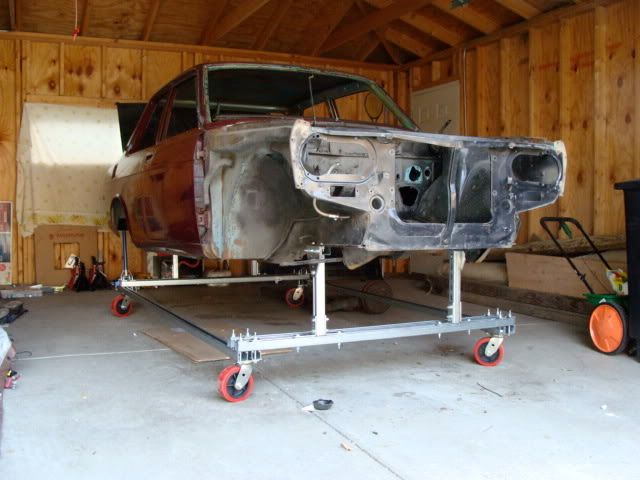 starting to clean up the bay, wires, tabs, etc....