So I have been planning a VG30 Engine swap into my stock 1970 2 door for over 3 years.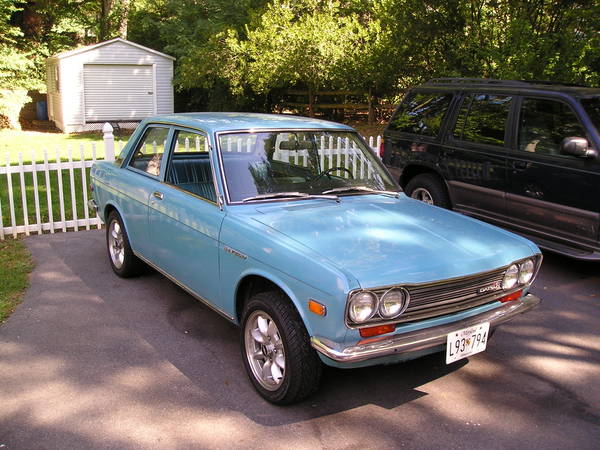 For whatever reason, I just couldn't get started on it. The car was so nice in stock condition that I was just enjoying driving it. Then in August, I sold my wagon to Mike and the day he took it home the engine started giving him trouble. It left him walking home and worse, it left him with a bad taste in his mouth for his first Datsun experience. We had taken it for a 30 minute test drive before he bought it and although it would ping a lot during hard acceleration, it was running ok. Anyway, I felt really bad for him and even though he told me that I was not responsible, I decided that this was the perfect opportunity to get me off my butt and get started on my swap. The great running, Low mileage (119K) L16 would be donated to Mike and I would finally do the VG swap.
So today, with sunny skies and 75 degrees, We pulled the L16 and the automatic transmission from the car.
It was an easy pull and mostly uneventful. This was the first time I had pulled an automatic trans from a 510. With a manual trans, I would usually pull the motor and trans together but in this case, the motor was pulled first and then the trans. The column shifter has some funky linkage but other then that, it all went well.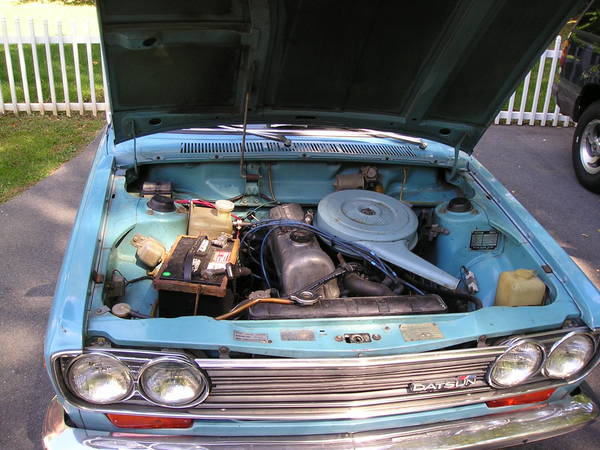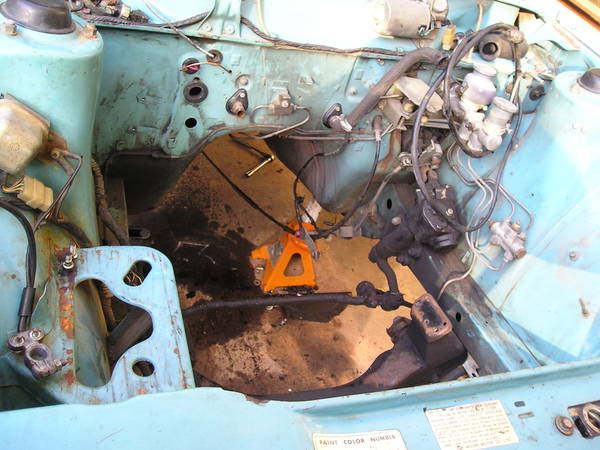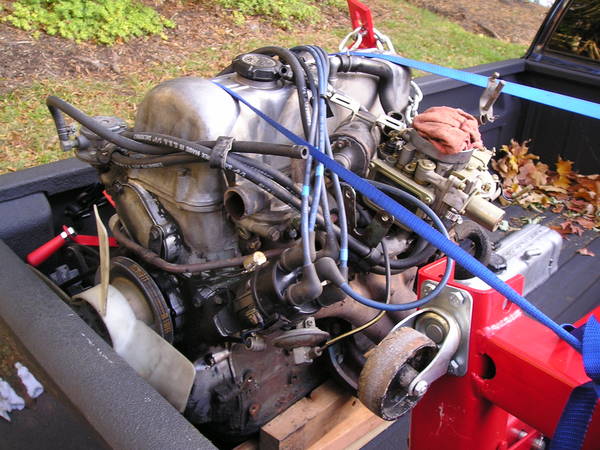 So now I will begin the cleanup and the VG30 install. I am hoping to have time to work on it over the winter and have it ready for Summit Point 2009. This is my goal. I am not doing a restoration. I am just doing a swap. Sometime in the future, I will pull it apart and restore the car but for now, I will not get hung up in the "while I am at it" syndrome.
So here are some pics of how the car looked before I started and how it was at the end of the day. I will keep the updates coming.
http://datsun510.com/photopost/showgallery.php?cat=3556