Sadly I don't have amazing news for you guys.
The good:
LSD still does solid posi burnouts
The bad:
First of all, the exhaust bumped into the driveshaft on any bumps which was no real surprise since clearance was minimal so I redid the middle section of the exhaust this afternoon and added a flex pipe. I wish this was the extent of the issues.
This was the third serious exhaust redo using a mix of 510 parts car and S13 exhaust so it really isn't pretty but it does its job. I added a heat shield so I don't cook the rear inner CV since they are pretty close. I'm getting good at welding miserably rusty muffler pipe lol.
The rear coilover mounts are just using the stock rubber which seems to be too low density or not clamped in enough (I'm at the end of the threads). We'll see what I can conjure up to fix that.
CV heat shield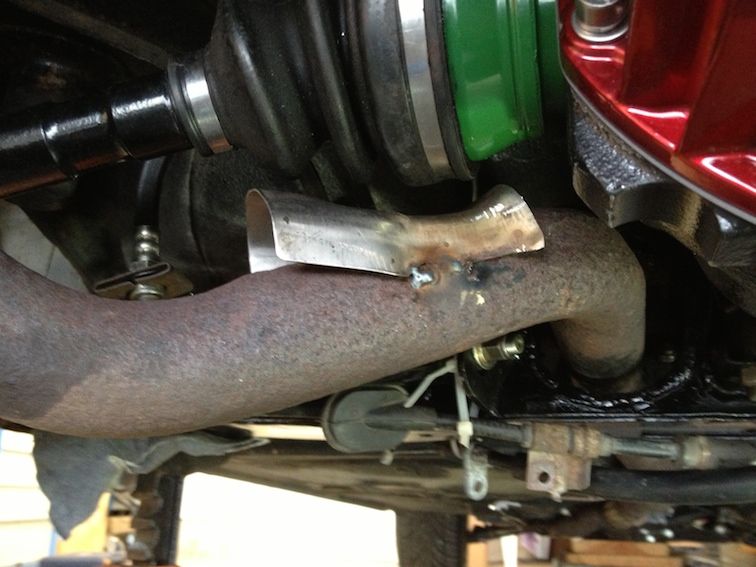 Flex pipe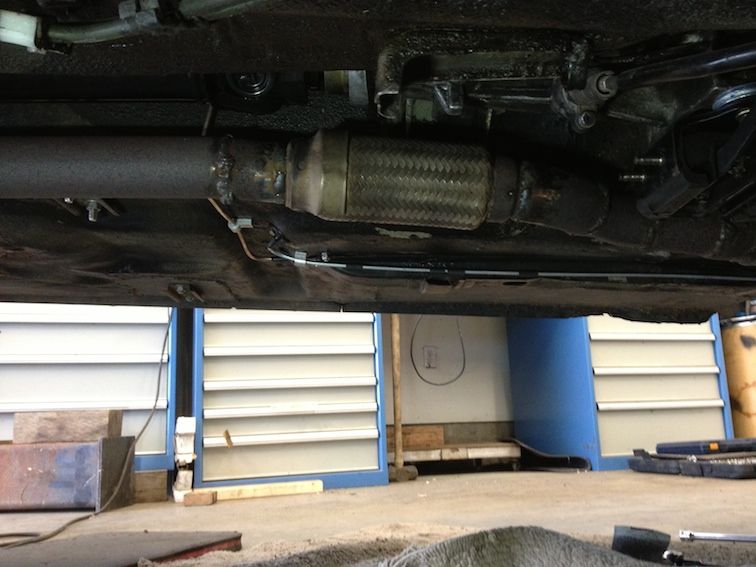 Rear end looks like Christmas say my friends
Long way from where I started... (Christmas 2012)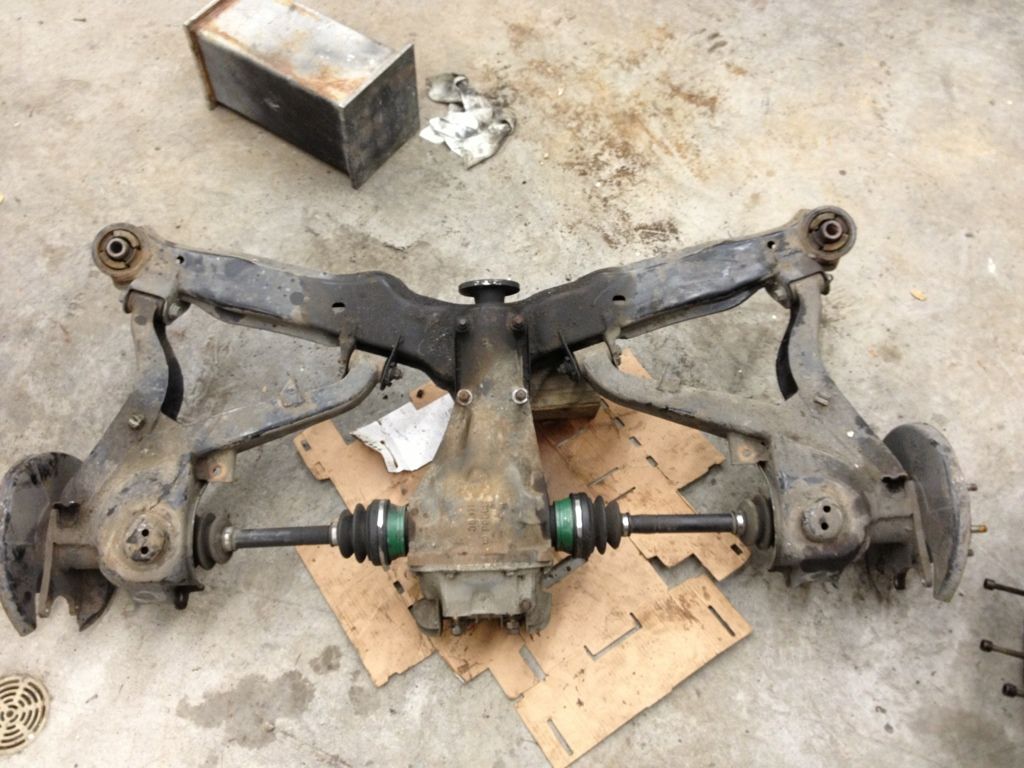 I still have an annoying vibration and the only thing left to change is the transmission output shaft... After all the shenanigans when I first built the car with the
short driveshaft
, it seems that the output shaft bearing on the trans is pooched. Swapping in spare trans tomorrow. Pops and I tried several (3) different yokes in the spare trans and there is zero slop. All the yokes we tested in the spare trans were used and they have pretty much infinitely less slop than my brand new yoke with the trans that's in my car. I got the trans on craigslist back in '09 so who really knows how bunged the output bearing was to start with. I can tell you one thing though, and that's that the trans output shaft bearing is bunged now!
Pic of the trans FSM showing how much leverage the short driveshaft forces would have on that poor bearing (right side).
Time for a drive with new exhaust and then a much needed wash. I'm off to the ole high school tomorrow to show my old shop teacher the 510. Last he saw was early 2012 just after it got
front coils/ZX snowflakes
. Lots has changed since then