So the plan for this car is pull out carpet hope the floors are solid ! I already found one pop riveted repair I will probably replace that pan. build a s12 rack set up for the sr that is going in this car. I also need to buy a Ron Davis radiator and a inter cooler and piping . fix the cracks in the flares and fix the tail light panel.
But the plan while i am doing all this is put exhaust on and roll it after i clean it up.
This thing has some sweet 70's swade interior. It was to dark to take pics of it.
while going through the car i found air cleaners for side draft's so I wonder if it had side drafts on it at one time.
The car has a l20b with a w53 head a 32/36 and header. charlie thinks it might have a cam in it. I have not driven it yet so i do not know if it does. I need to put the 21/4 exhaust I have sitting in my back yard on it. the exhaust that is on it stops under the back seat and is strait piped.
I just noticed it has euro tails in it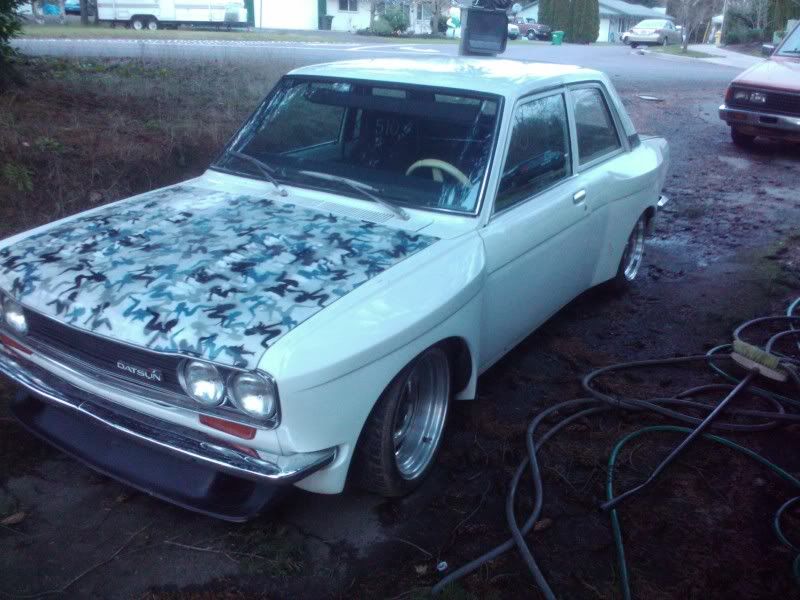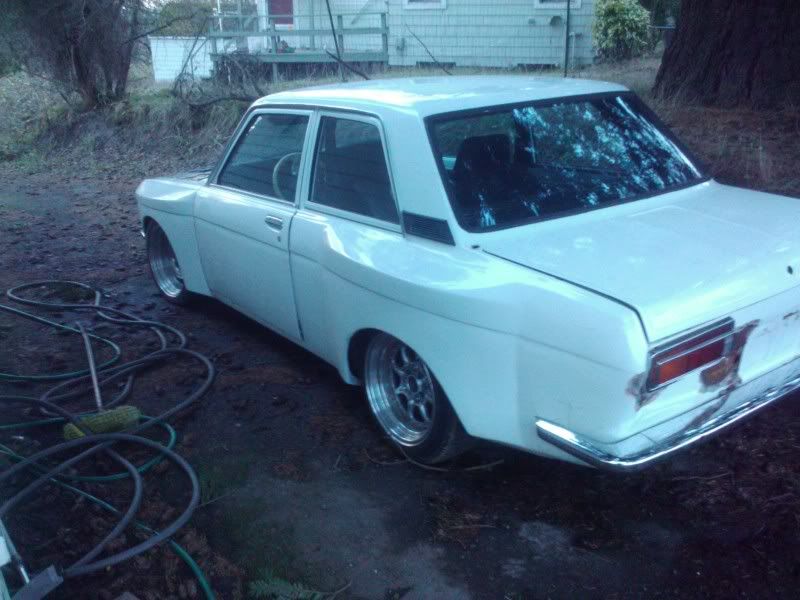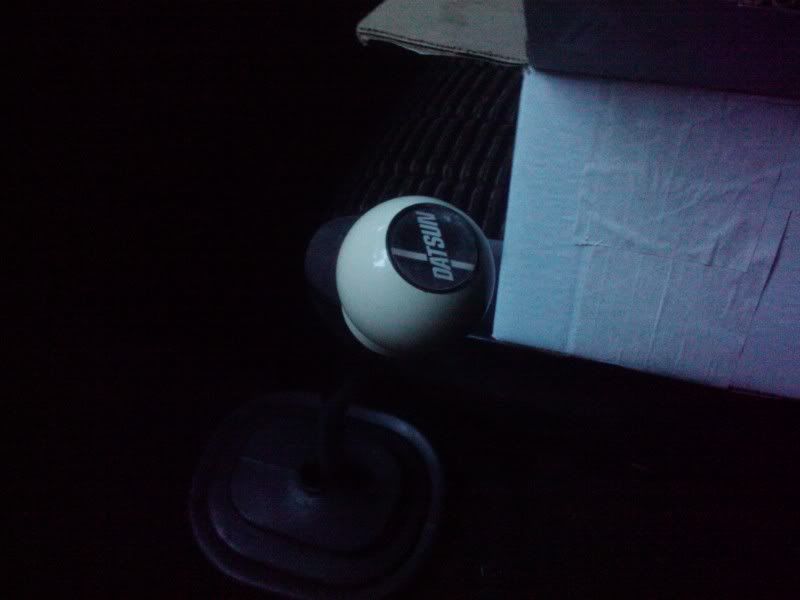 door panel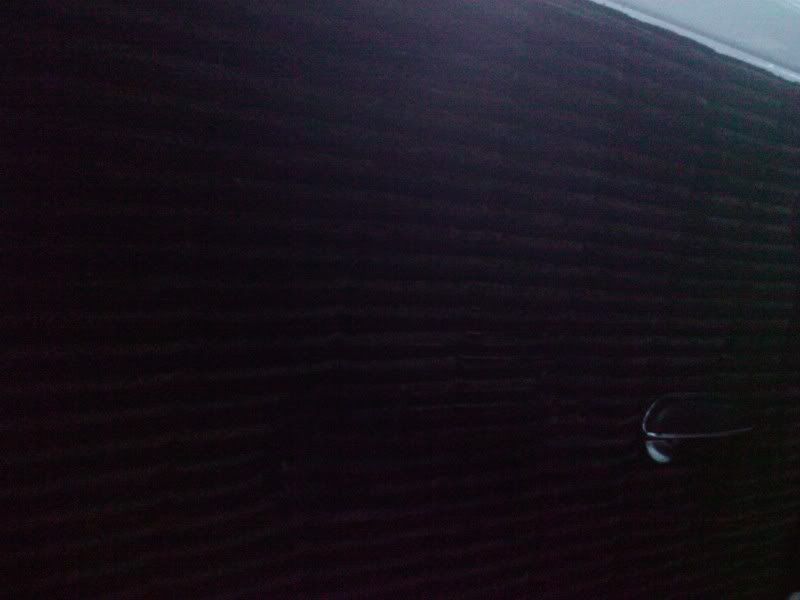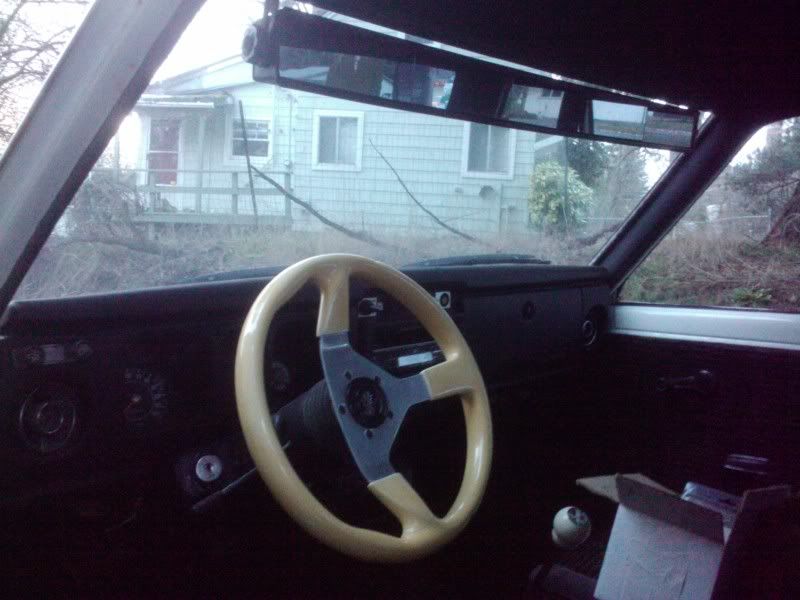 I dig the trucker chicks