Well, I got to work at making the subframe and trans mount. I wanted to retain as much factory parts, so I could change engine setup or swap between the steering box and steering rack if need be. I took the mounts I had previously made for the Ka and LS1 off, and made some for the LE5. Here is what I came up with...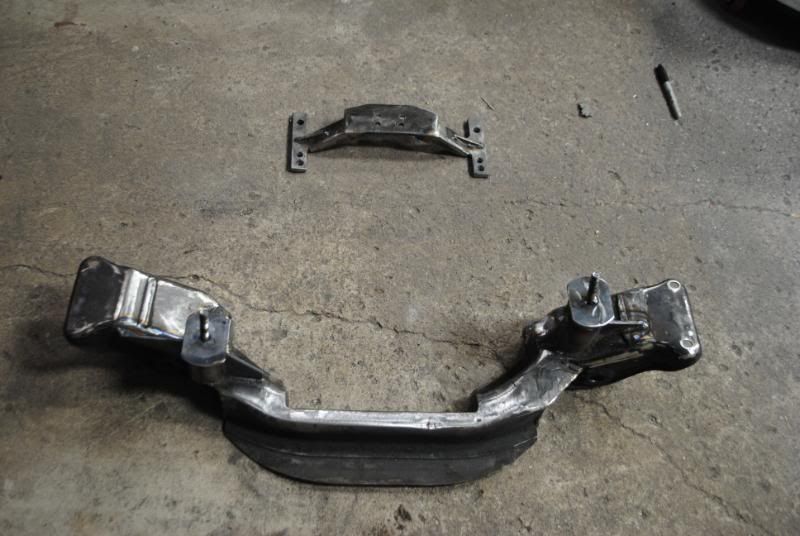 I then had them sand blasted and powder coated along with the strut tubes.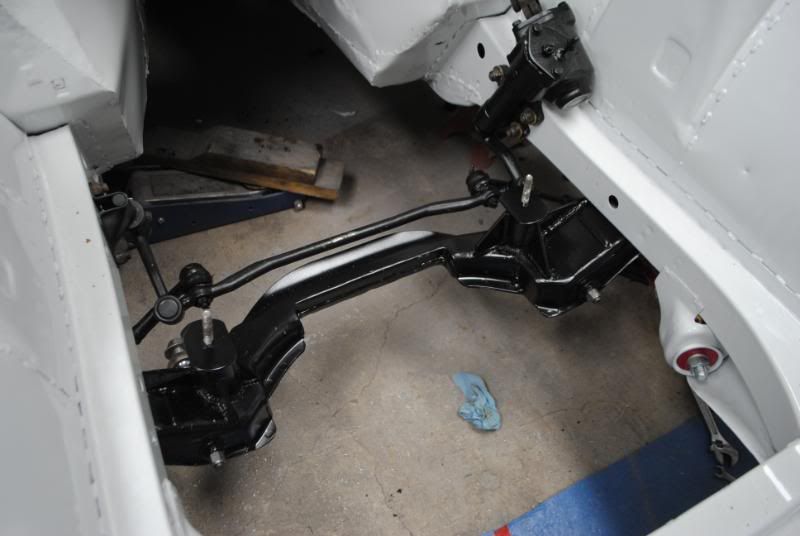 I then really got busy on the suspension and got all of the parts I needed to put the rest of the suspension on the car. I had a couple long talks with Koni and Ground control to put together a setup that works for my setup. I was really nice talking to them about suspension setups in general, they were very helpful and knew what they were talking about. Got my brakes and wheel bearing all put together at the same time. So I assembled everything and installed them.
Really cool double adjustable caster on these camber plates
Started assembling the fronts.
Got my control arms and tension rods bolted in.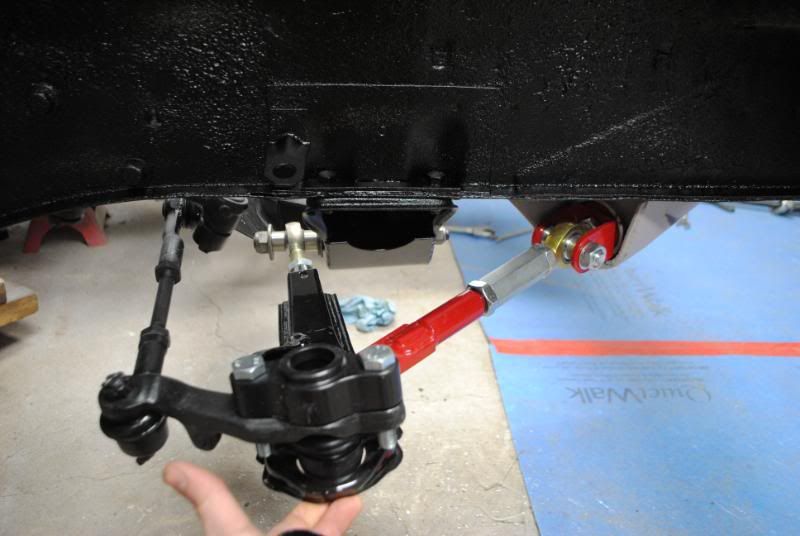 Assembled with bump steer spacers.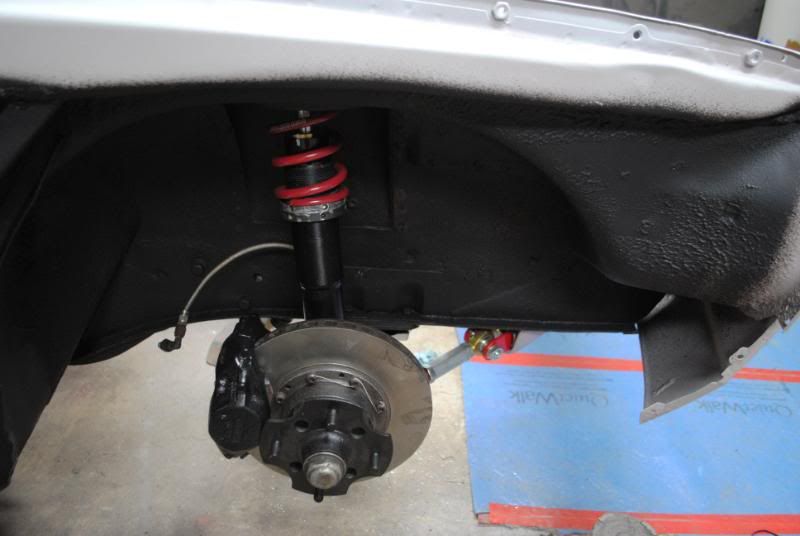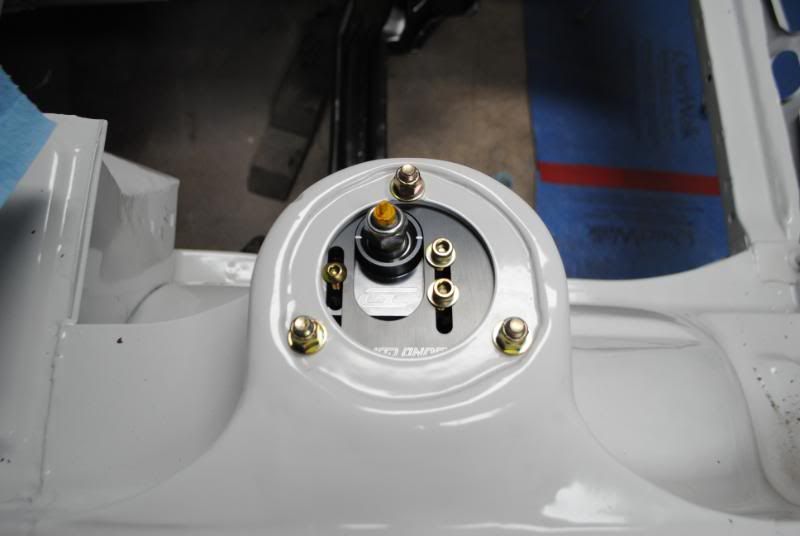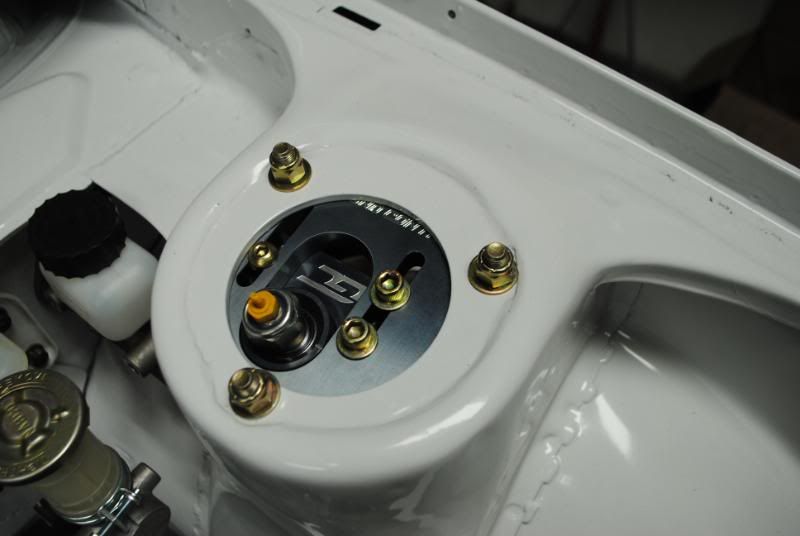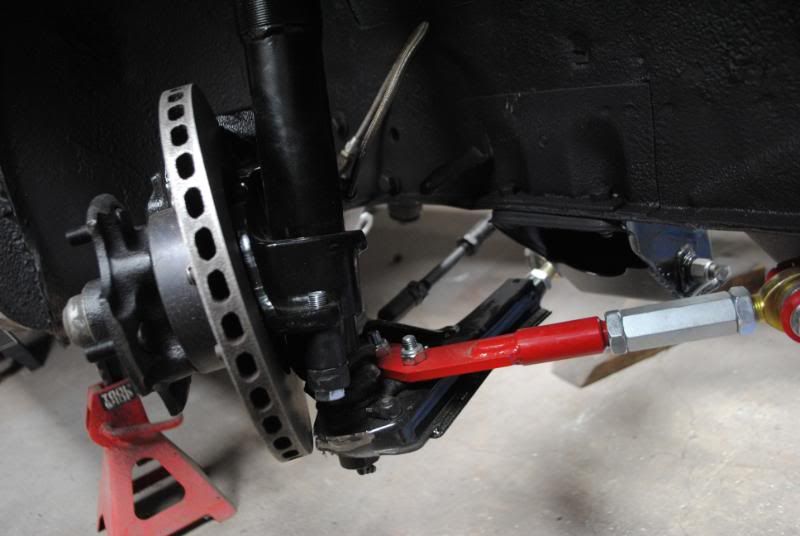 I then went to the back of the car and installed the rear subframe and diff. Bolted the coilovers in at the same time also.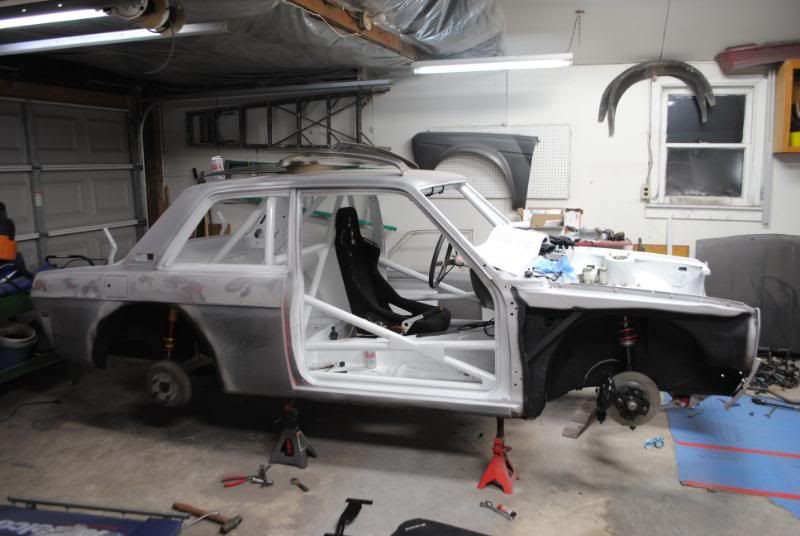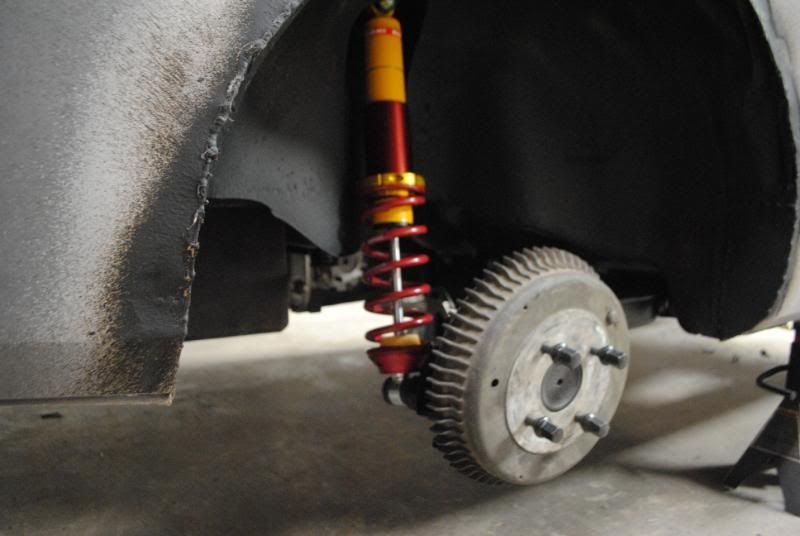 I put the clutch(exedy stage 2) and flywheel together and tossed it on the engine. Then the engine went in for the final time after I got the steering column mounted. The steering column is a used nascar collapsible shaft with an adjustable roll cage mount, so you can pretty much mount it where ever you want. Pretty sweet.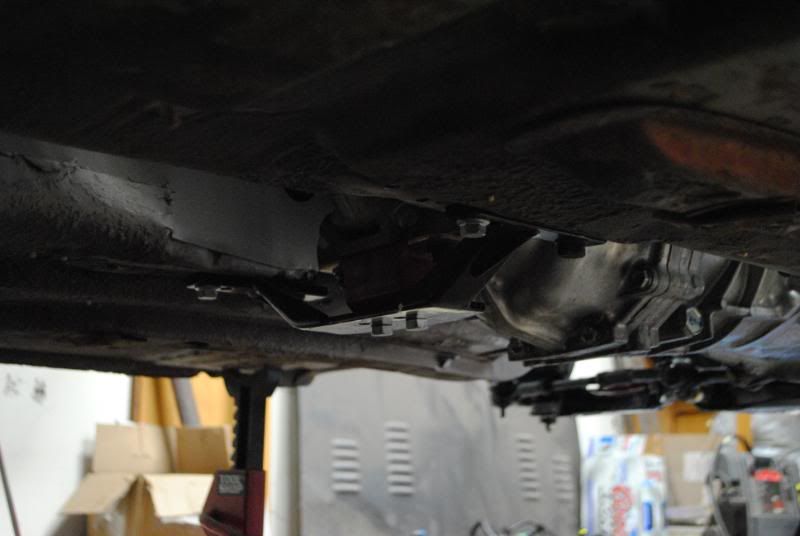 I also got my adjustable rear swaybar and front poly blocks.
Thats it for right now, but more to come.