Thanks for the link ! The Go kart looks awesome. How fast does it goes ?
---
Geared for 35km/hr but motor (just a 250w dc motor) isn't big enough for that without a long straight. Mate's son was only 10 months old when we finished it so doesn't need to go real quick for a while yet. Next one for my son's (all under 6) will have 2 x 500w dc motors to start them maybe a petrol 4 stroke in the future.
---
That's great! Love seeing that.
---
How's the project going ?
---
Sorry guys. For some reason didn't get notification on the last post. Unfortunately i haven't really had anytime this year to work on the car. Work, lack of funds, other projects and general family commitments have had the car sitting lonely on the hoist for about a year now. Rest assured when I work on it with any real progress I'll update here.
---
Well another years gone with no work on either of the datsuns. Almost finished this for the boys though.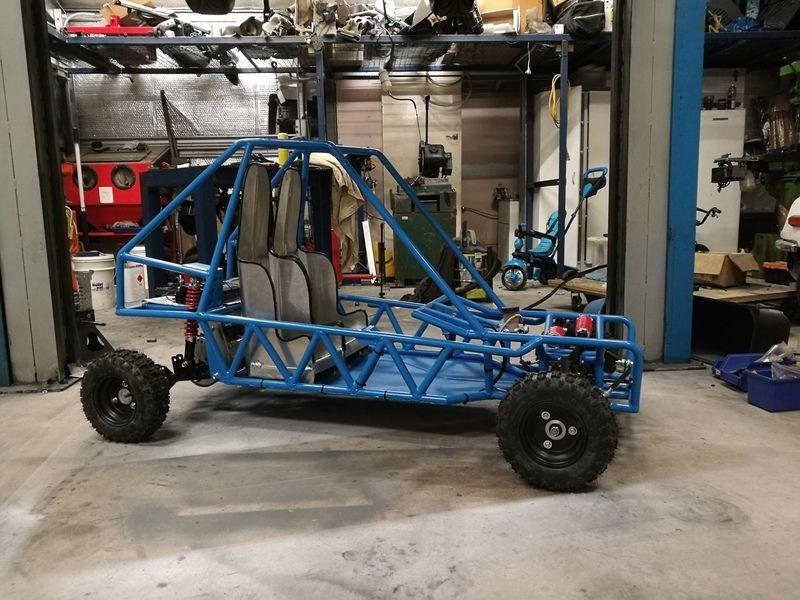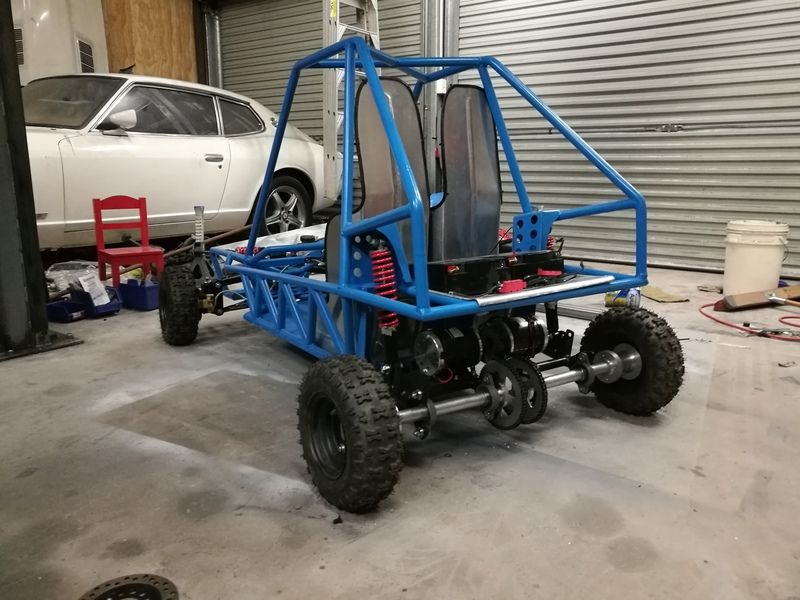 ---
Making all us dad's look bad.
---
---
Who is online
Users browsing this forum: No registered users and 1 guest