Just want to start out by letting the world know that I'm a TOTAL noob when it comes to cars, 510's, engines, tools and women.
I'm currently married, have 3 dogs, a newborn and I have (for some reason) taken on this project that I call the "Zombie 510 Resurrection". I call it that because it's pretty much dead, rusty and zomb-a-fied. My intentions are to bring it back to life and I need all the help I can get.
I ran across depthofspeed.com and became fascinated with a 510 wagon that a guy had built and decided to start my search for a project I could work on. After realizing that it was going to be harder than I thought to find a 510 project car, I ran across a CL add that contained the phrase, "Absolute Junk not even worth scrapping". I called the guy up and decided to take a look and this is what was sitting in the back of his shop.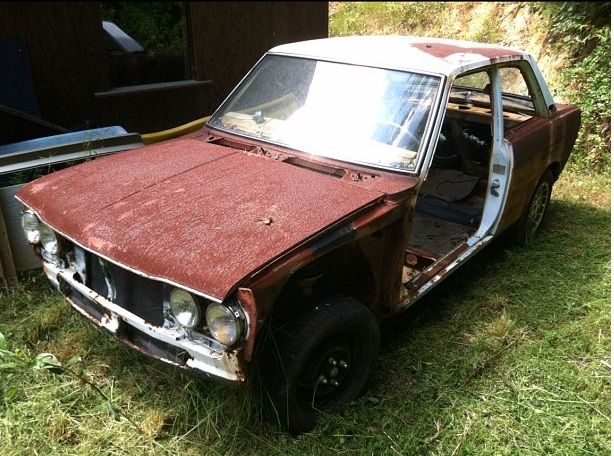 I know, i know.. it's gone. I'm going to make it live. .. well, I'm going to try.
My plan is to strip the shell of EVERYTHING, sand blast it, patch it up and prep and paint it. At the same time, I plan on pulling the L16 engine that was included and start working on getting it started on a stand.
I'm going to have a lot of questions and I'm determined to move forward with what little monies and knowledge I have. Feel free to review, comment and advise.