jason came by last week to see if I would go in on a 3/70 wagon. he said it was complete with a locking gas cap; "but it has a lots of rust". unable to resist the need to hoard I made arrangements for delivery.
with overcast sky's and coffee in hand I gazed passed the crust in my eyes upon the wilting wagon with four flats on stock rusty rims. a flappy door panel moved, chunks of tailpipe fell to the trailer as it was pulled out from under the goon. shards of glass littered the dash and the dog legs were all but gone. holey bent bumpers and brakes to the floor were nothing compared to the stuck L16. strip it, scrap it, nothing to save and the sky opened up and started to cry.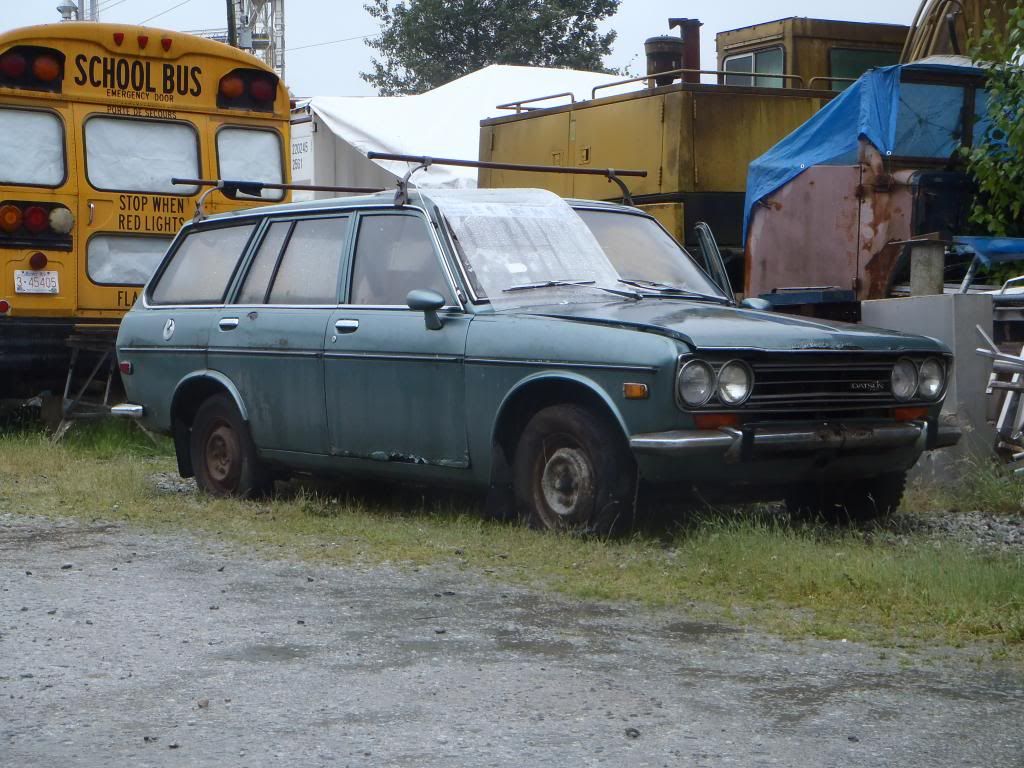 with a bad first impression I led the attack, phillips in hand with ten beside twelve. all screws in a bag with their big brother parts. cards in a bag, holders as well, the dash fell away. box for the gloves revealed a log of all the points and plugs from 26,8 in 74. got a head gasket at 35,9 and went in for paint on may 23rd of 85. uh oh he went and got Maaco(Cadillac jadestone #96)
the last tag on the car was expo86 with 96,466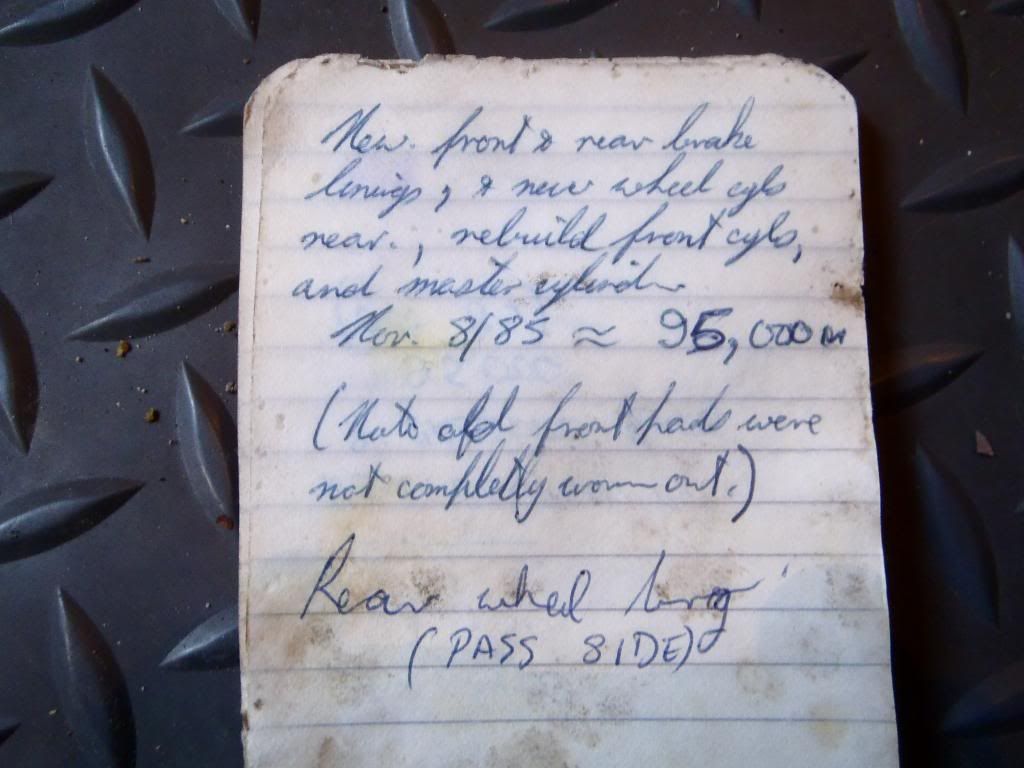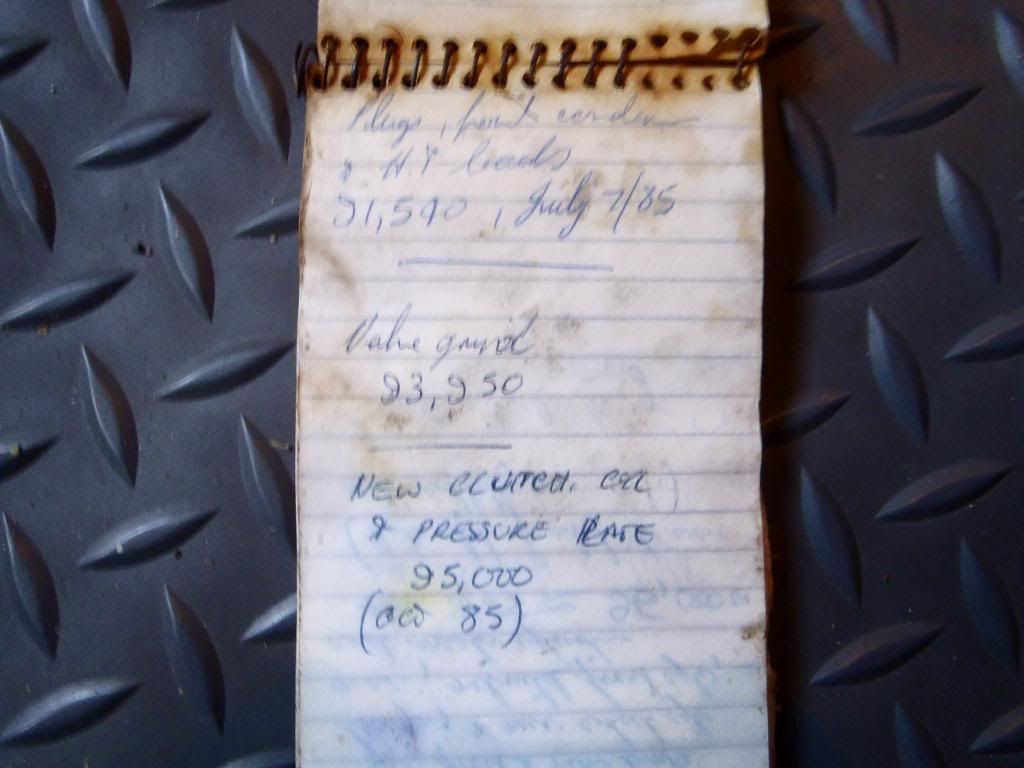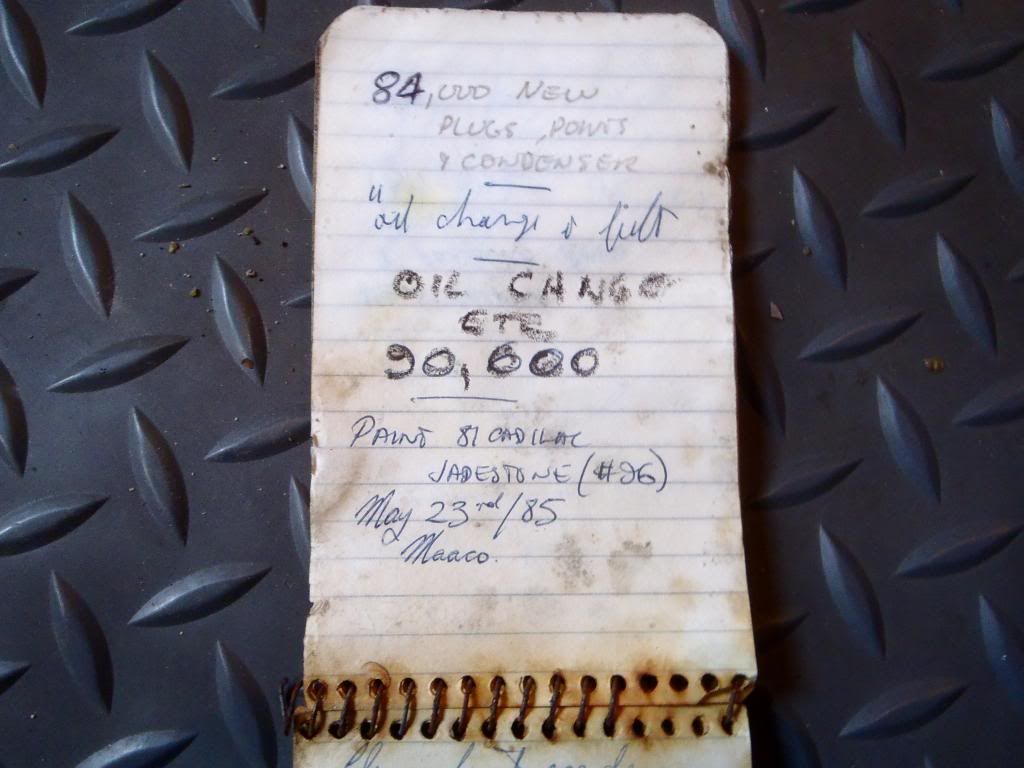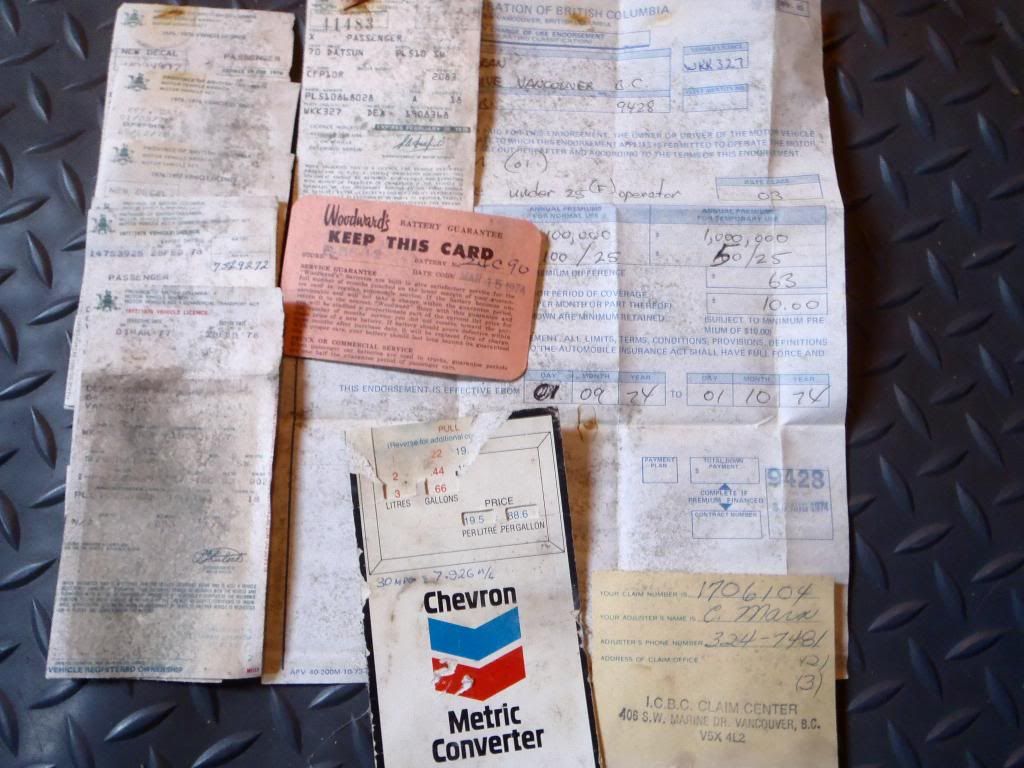 between the seats a film container hides is it something elicit or will it be scary inside?