Sorry for the lack of updates, been very busy at work.
I've had some good progress on the car. The rear suspension cradle mounting points have been fabricated and tacked in. S15 rear strut towers have been removed from the donor car, stripped down and fitted into place in the 510.
The MCA struts and Enkei Compe wheels arrived. The struts look awesome! They are the blue series and the cheapest in their range, but they are well made and appear to be made better than other products in the same price bracket. They are also designed as their road/track unit and valved internally to suit. The Enkei Compes are a great looking wheel, as well as being very light. Here's some photos.
S15 rear strut tower fitted into the 510
Front strut installed. Note the camber adjusters in the hub bolts for the strut. Very clever idea, just swap out the different offset washer inserts for different camber settings, as well as having a large amount of adjustment in the bearing plate. The lower brackets were custom made for me to accommodate the extra angle the struts sit at.
Rear strut installed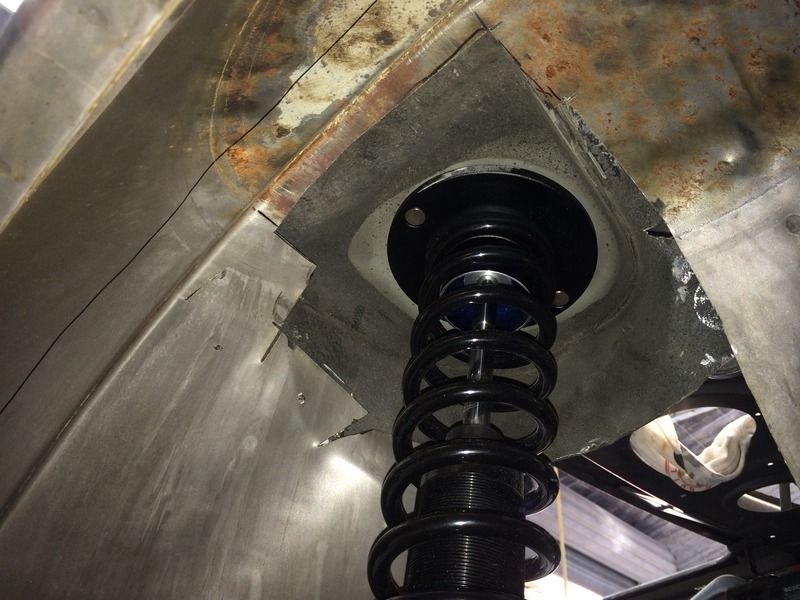 Rear wheel installed, the offset and look is perfect. Can't wait to fabricate the flares.
Front wheel installed. The offset appears to be much wider, not sure if it's the body that narrows or the hub face to face width is wider. Either way, I haven't measured as it doesn't really matter (I'm pretty sure it's the hub to hub faces that are wider on the front compared to the rear). I've purchased a pair of Hardrace adjustable front lower control arms, that should bring the hubs in approximately 20mm. Unfortunately, I'll lose 5mm of this due to the wheels not having enough x-factor to clear the brake calipers. So I'll get the wheels in as far as possible, then adjust the rear offset to get the best stance/look.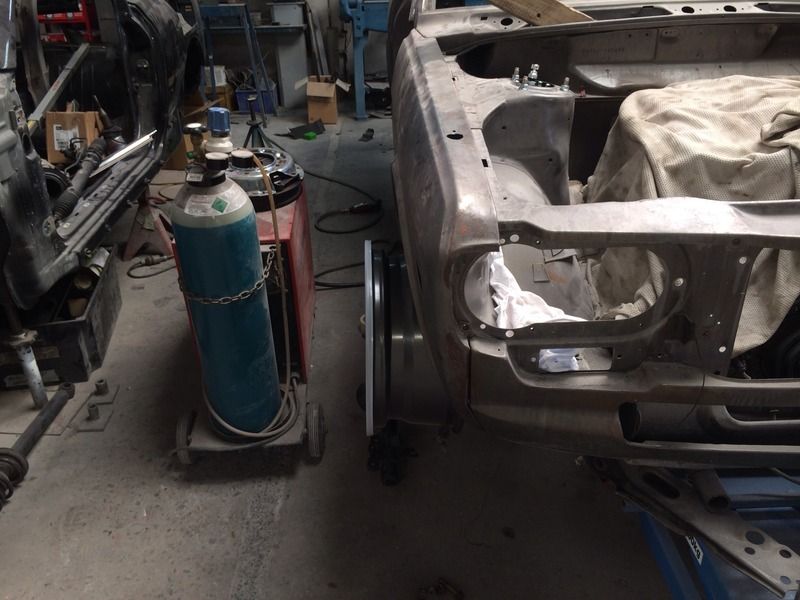 I've got some more photos on my camera that I haven't downloaded. I'll get them up soon.