Picked up this 70 510 the Saturday after thanksgiving. My plans for the car are to yank the l16 out and put in a rebuilt l20B i have from my 620. Then address all the suspension and bushings and eventually when the time and money are there do all the body work and paint.
FIrst day: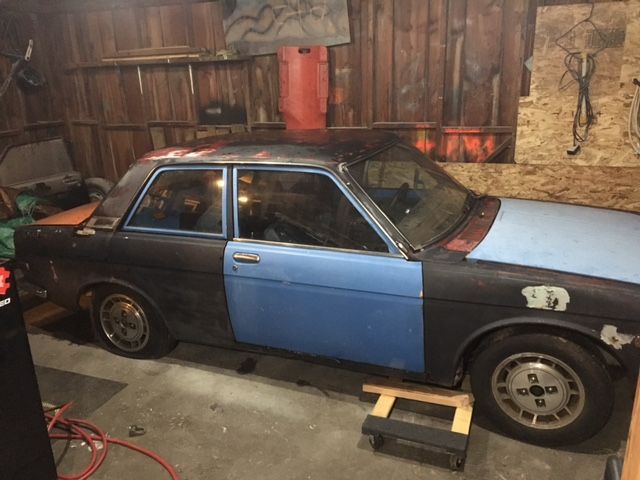 The car only needed a clutch master to be able to move under its own power but i figured while i was at it i would replace the full clutch hydraulic system and the brake master at the same time, which snowballed to well if im going to yank the motor for the l20b i might as well hold off on the clutch and brake system and clean up the engine bay all at once. So out came the motor.
Then the motor was out and found a little bit of rust on the firewall, and also found that the car had been in an accident once on the passenger side.