Got quite a few updates.
First I installed the Top End Performance camber plates. Pretty simple device. I can only get it to move about a half inch in for negative camber from stock. I don't know if that will be enough with the positive camber the S12 struts provide. I think I can modify them to get another quarter to half inch more movement, but I will wait and see. I'll take some pics of the camber when I install the motor again so the weight will be about where it needs to be. For now, here you go.
Here's the kit laid out.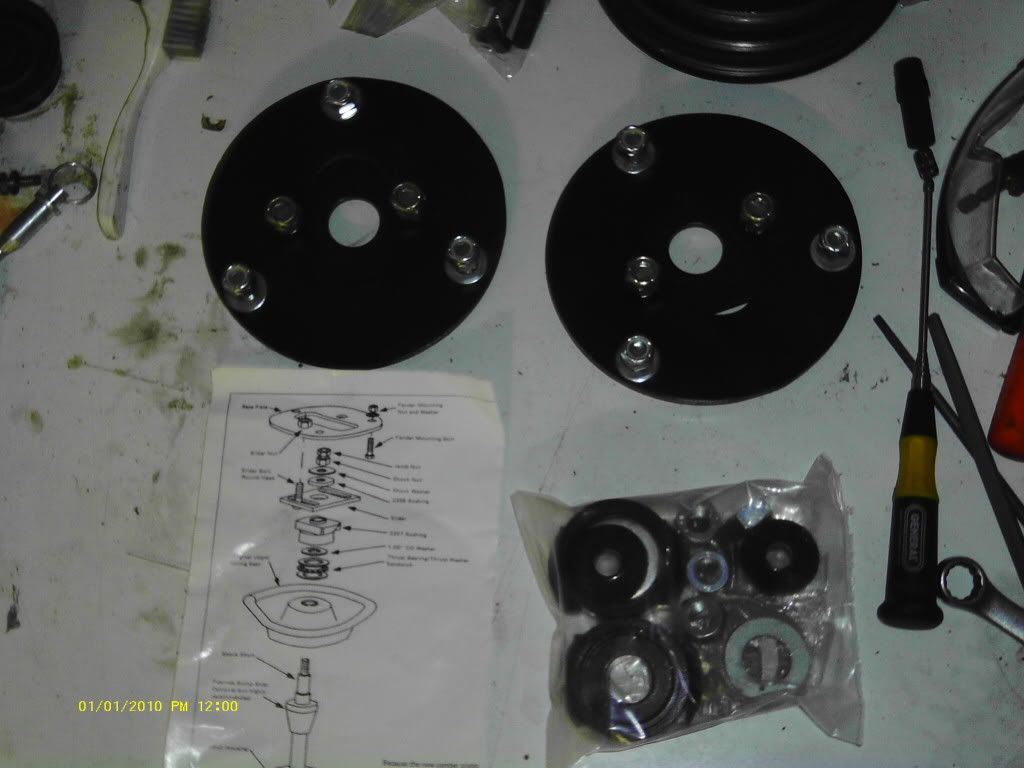 Stock strut top.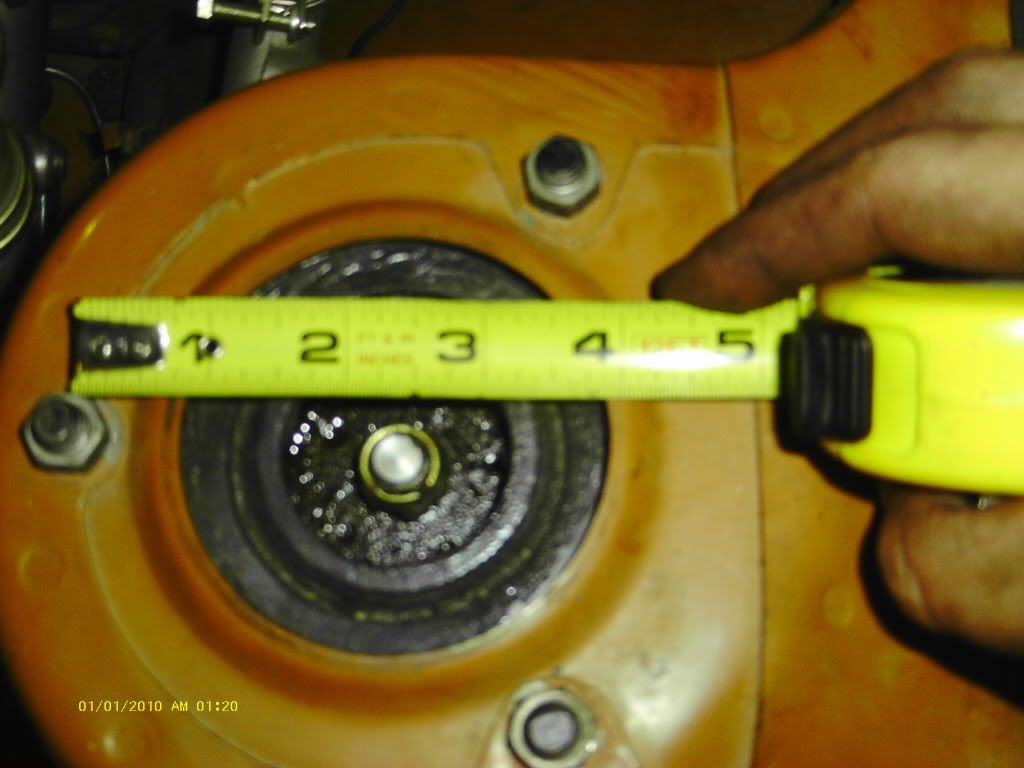 TEP strut top. I have already cut the strut tower a little more for getter clearance on the other side. I will take care of this side when I start to disassemble the car again.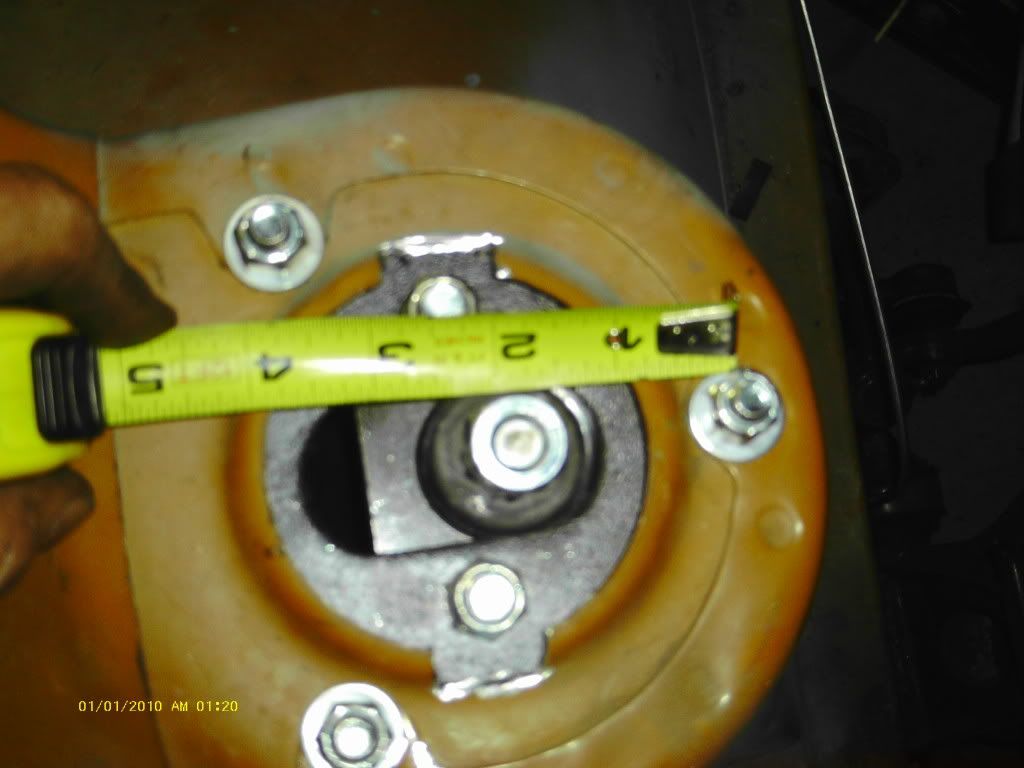 And now the exciting stuff. (for me at least)
Freshly machined head.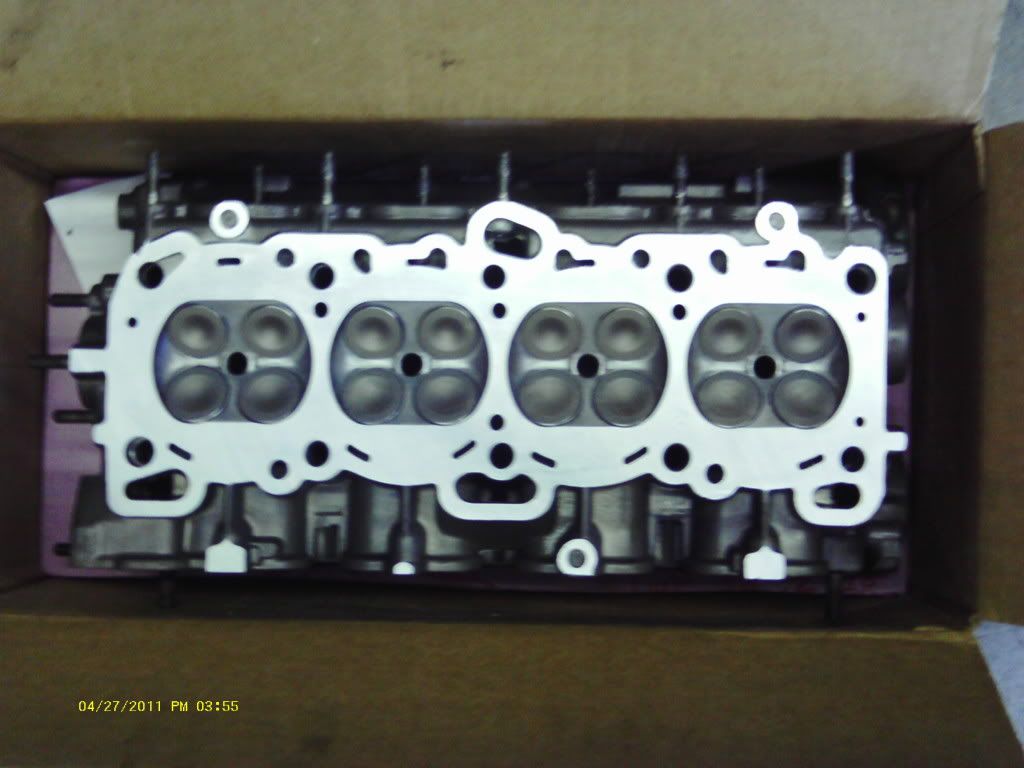 Dirty block ready for parts.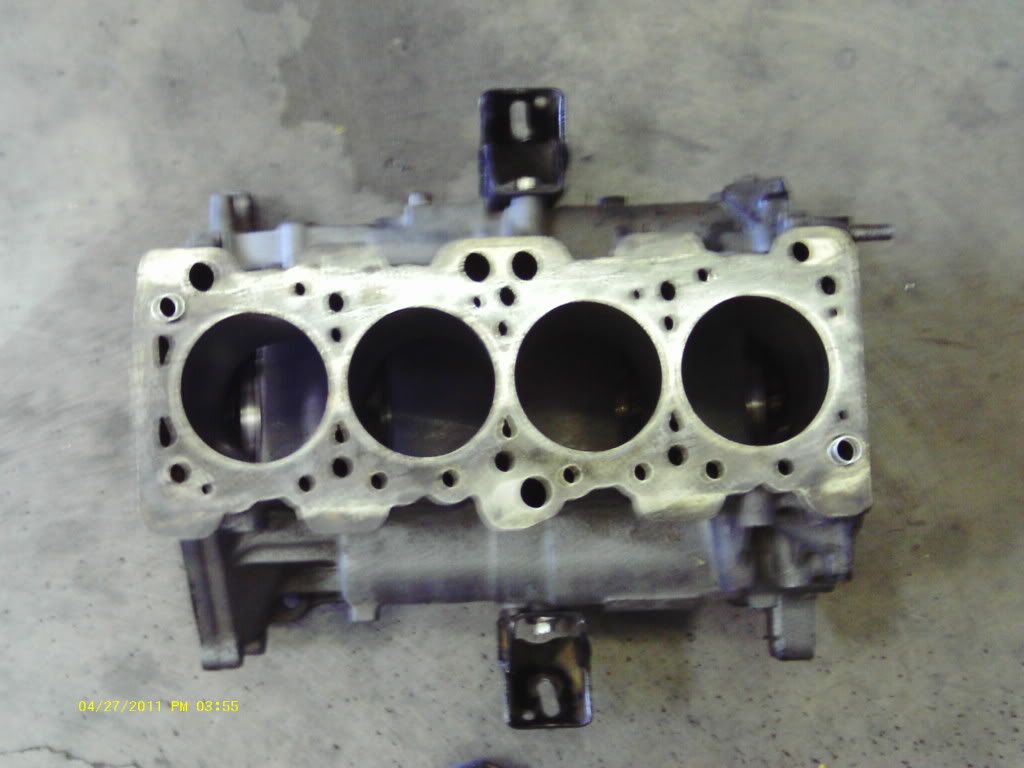 Parts to be assembled.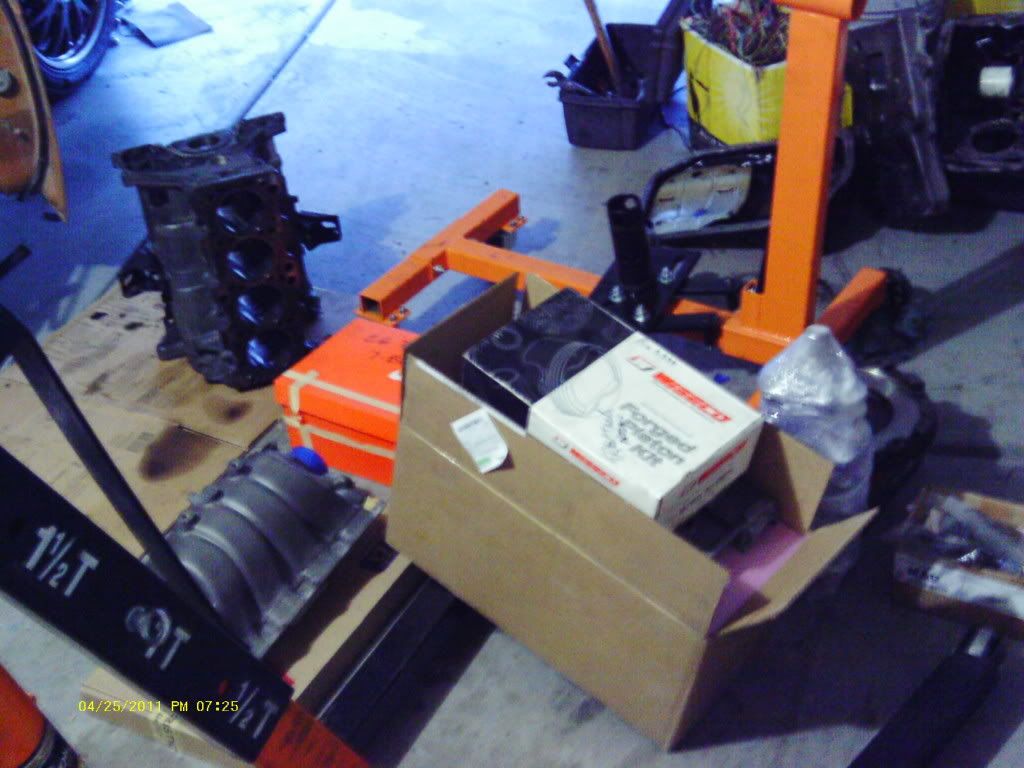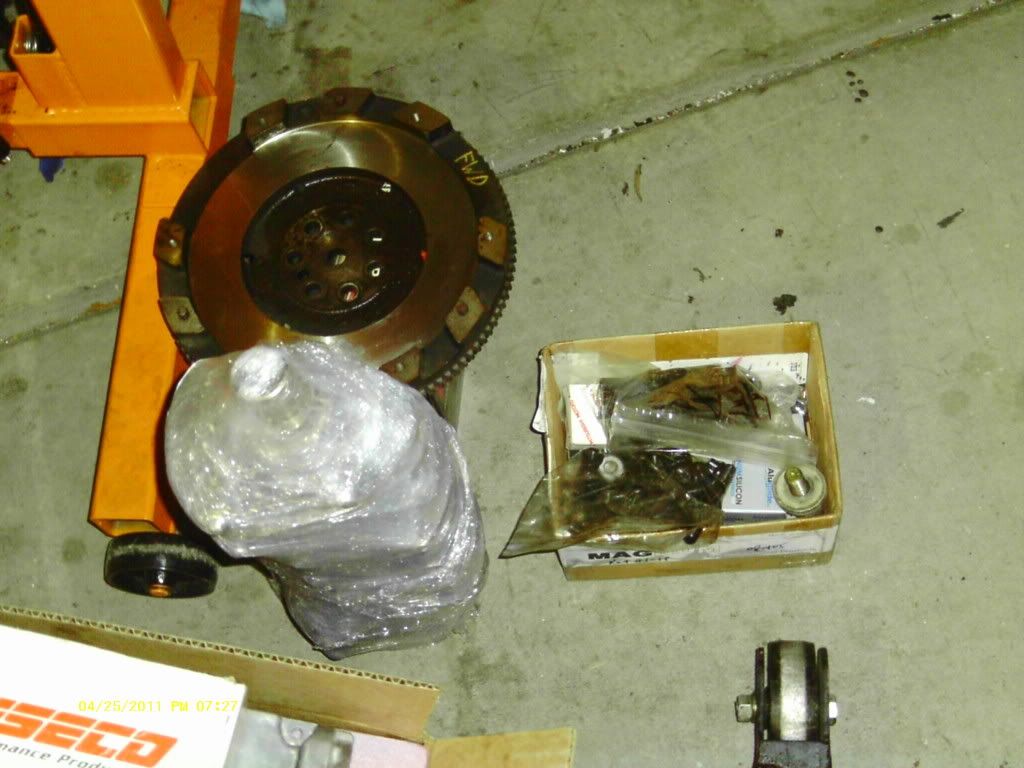 Assembled bottom end. I guess I didn't get a picture of the EVO 8 pistons from the top.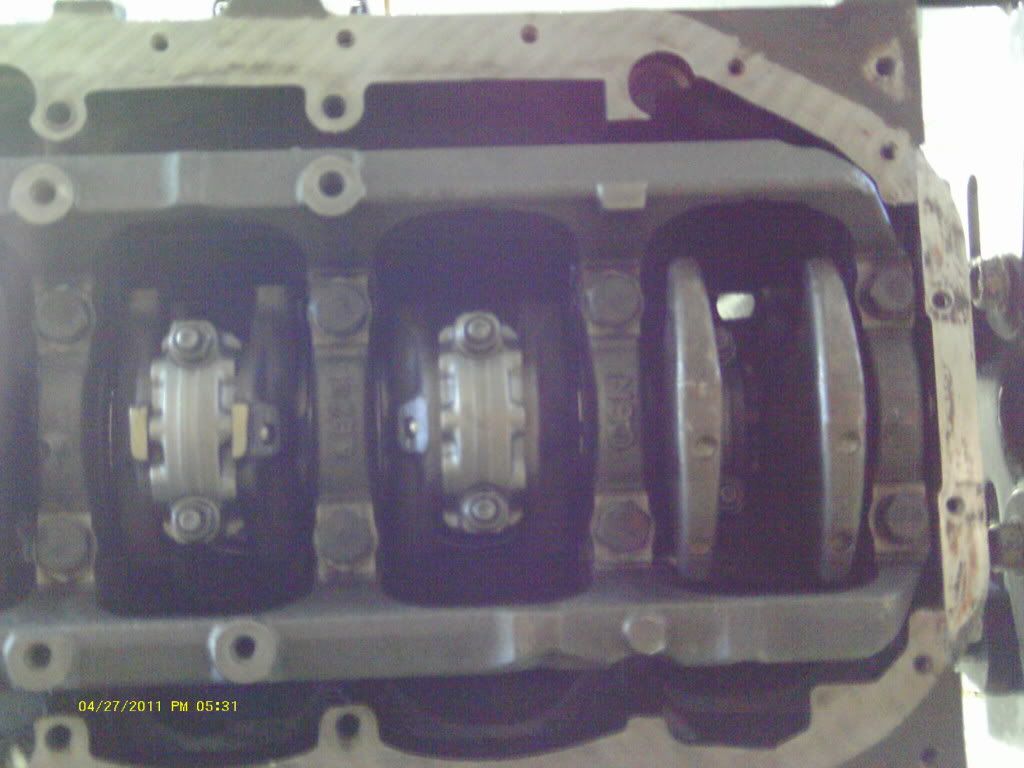 ARP head studs.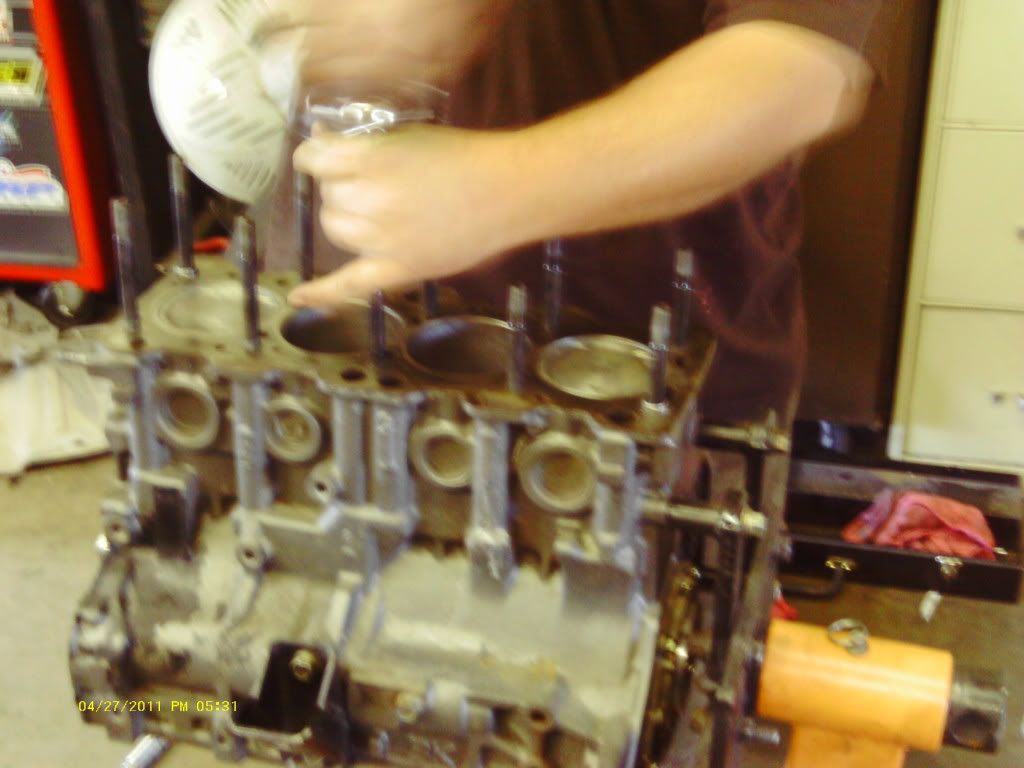 Engine assembled.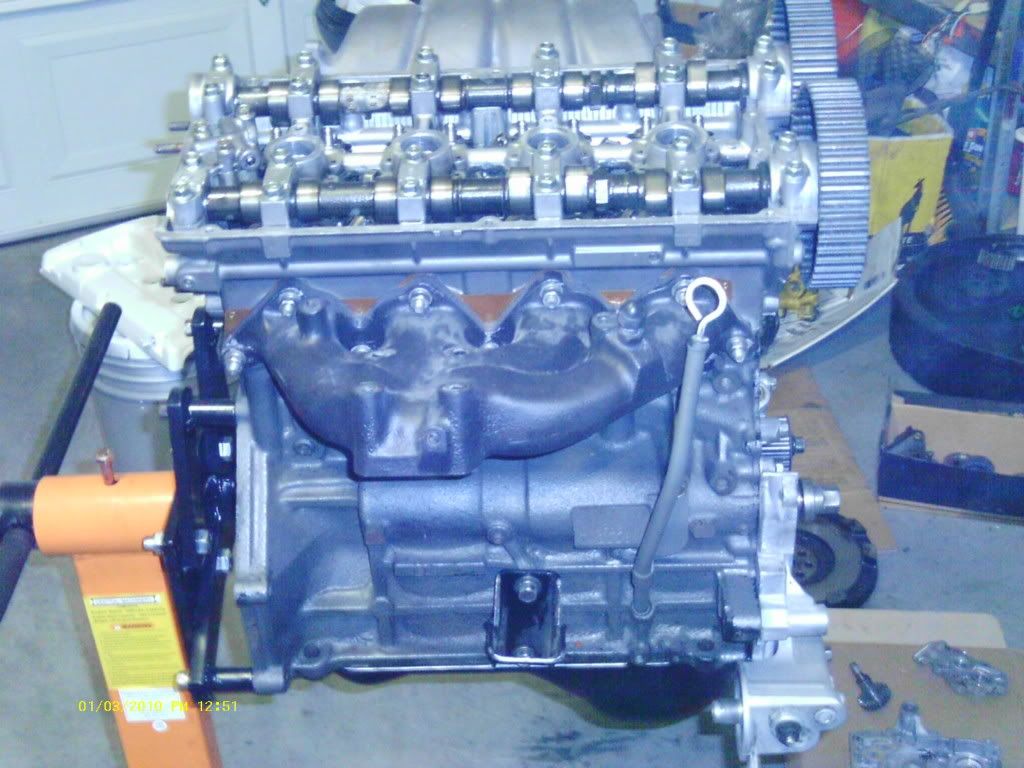 White valve cover. I will likely paint some type of design on here for fun.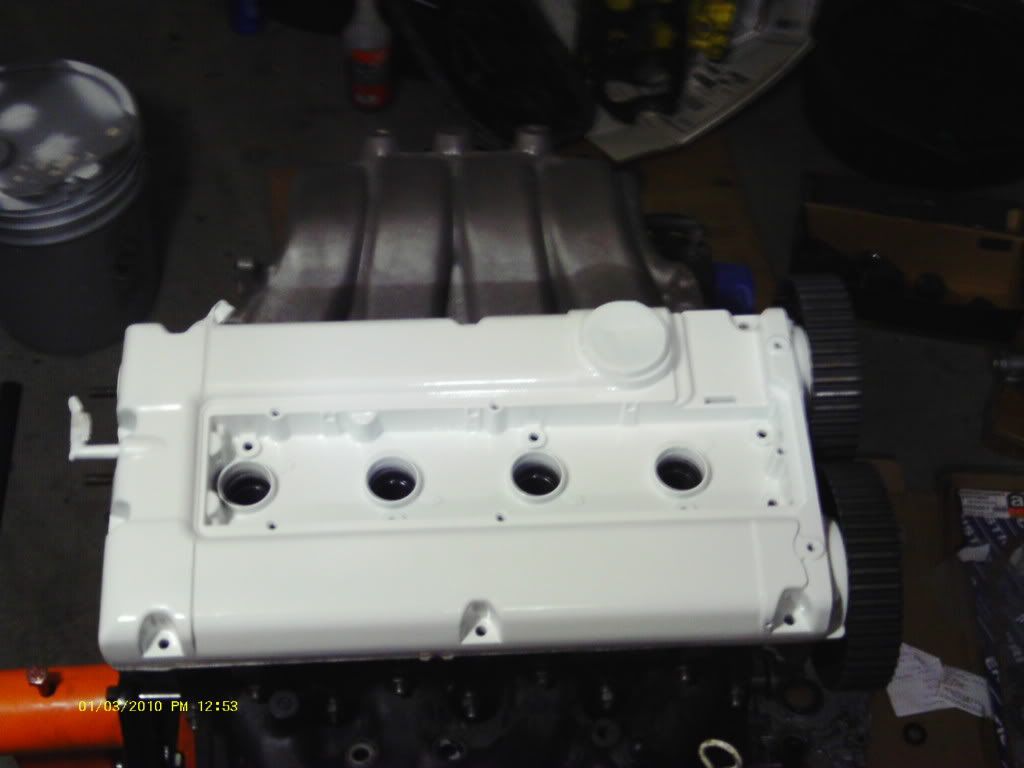 That's if for now. I'm still sorting out the custom clutch assembly parts and finishing sealing up the motor with small stuff like valve cover and oil pan. Then it's back in the car to hopefully get it running. I still need to sort out some wiring for the initial startup, but the parts are all there.
PS my $37 10 megapixle camera sucks!