Hi all,
This is odd I know, but I'm hoping someone here may have hit a similar issue to the one I'm having here.
I have these nice original SK Sanyo (later they became OER) throttle bodies that I would like to set up a centre pull cable for. They appear to use the same "towers" as Mikunis for the throttle stops and return springs. After determining that Weber and Dellorto setups were too different to modify I was lucky enough to find what looks like a NOS Toyota 2TG/18RG style interconnecting linkage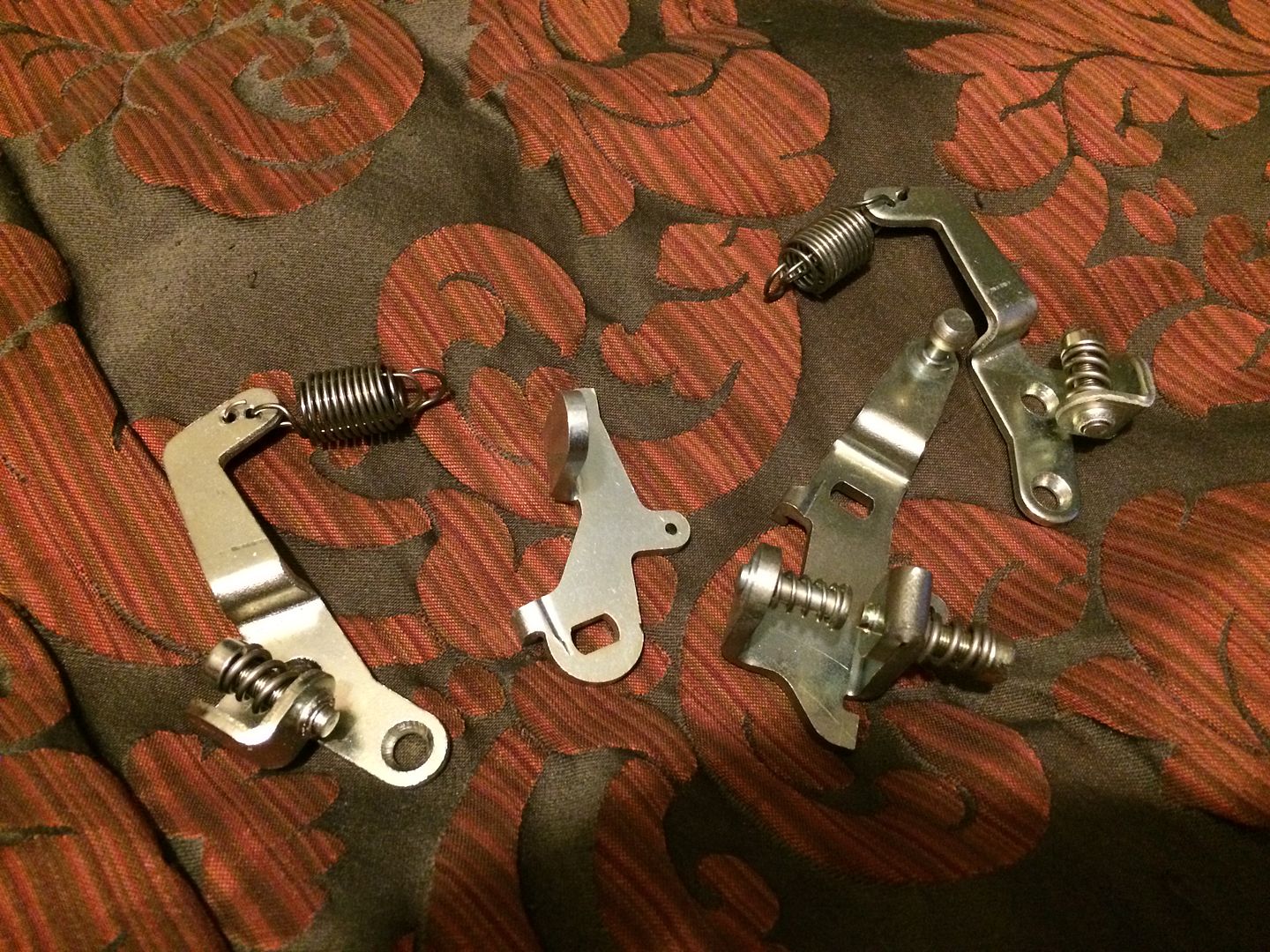 You can see from the pictures that the towers are different heights which is fine, the problem seems to be that the throttle angles are all wrong - you can see when I hold the new linkage over the old that the throttle opening stops would hit long before the throttle is fully opened and the ball stud for the cable would swing from almost horizontal to being quite vertical, instead of hanging down below the carbs and coming up to horizontal like all the pictures I've seen show.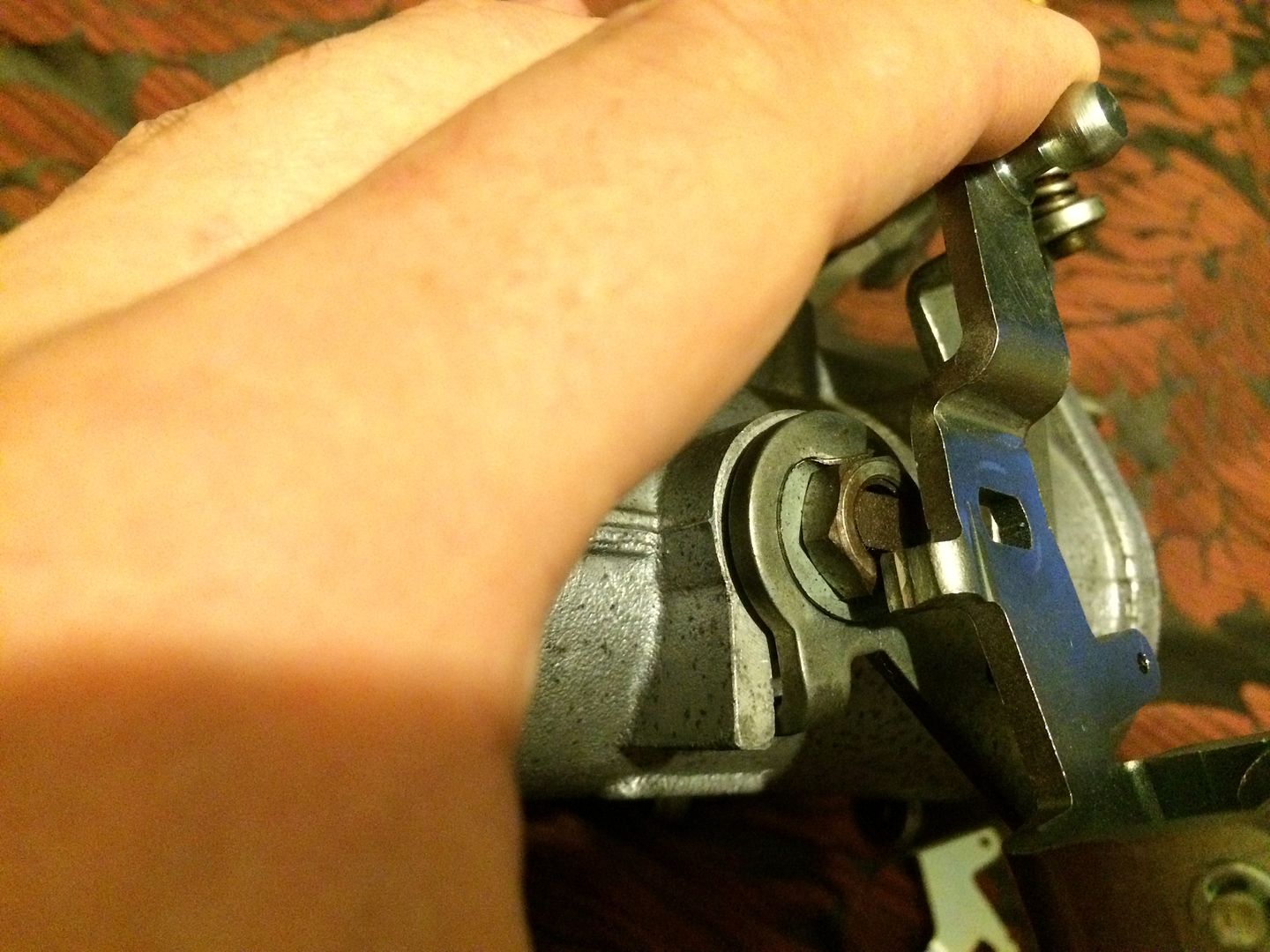 Mikunis aren't big here, so I don't have any others I can look at. I've dug around on the internet and it seems there are several types of Solex/Mikuni PHH. Do I just need a linkage from a different style of Solex/Mikuni, or is it that the throttles I have just aren't that similar? The throttle shaft size and spacing for the mounting screws is a perfect match for the Mikuni linkage, btw.