Hi all, Im installing a weber 32/36 carb on my L16 510 wagon (coming from a 32/34) and i have some questions on a couple of things, and how things SHOULD be routed.
First off, vacuum advance, should i hook it up to the carb or to the manifold? P.O. installed an HEI coil/distributor if that makes a difference. From what i could gather the carb hookup is more emissions friendly, but this seems to be a hot topic of debate, so im curious what everyone else has done.
second, EGR/crankcase vent lines. P.O. tee'd the crankcase vent and VC vent into the air filter housing. new carb doesnt seem to have any spot to route the EGR into, so i feel like my best bet is to block off that crankcase vent, and just put a breather off of the VC. is this the most common option? and what do you block off that crankcase vent line with? my intake has the PCV inlet plugged off.
which then brings me to my next, possibly most important question: the brake vacuum setup on a non-booster car. i found this picture: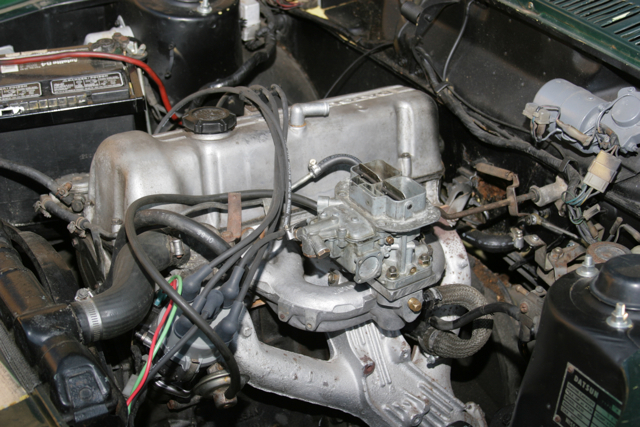 here i can see they have the lower port connected to that little nipple on the crankcase vent pipe. is this the correct setup? P.O. had both ports capped off, and the upper port on the brake line connected to a port on the filter housing (i was looking for a reducer to go from the larger white connector from the kit to the small line the brakes require).
i have probably seen a dozen different picture showing the correct way to route this things, but now that i need it i cant find them anywhere.
there has been a lot of hackwork done on this car as well, and i know that i cant always trust the P.O.s work, and i am not well versed in datsun so i am at a loss here. Thanks in advance.