These are my two KA24E oil pans.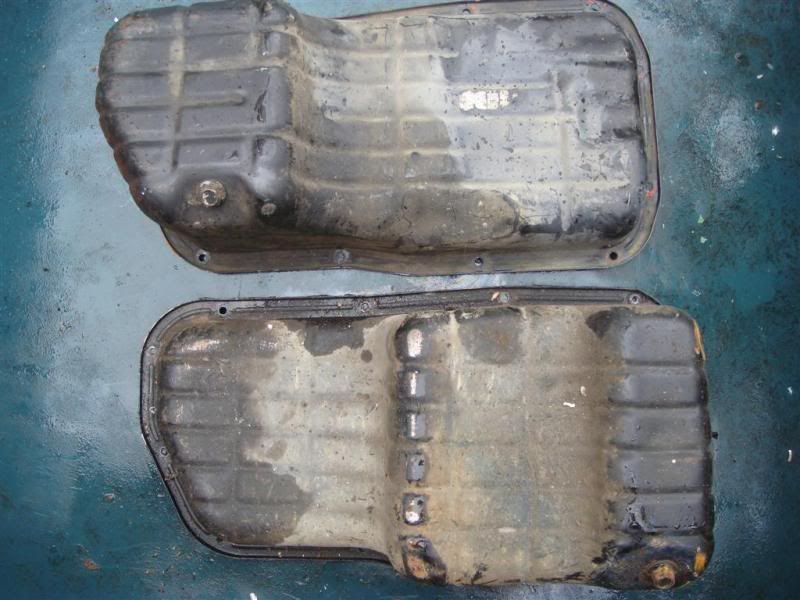 In the two pictures above, the top pan is from the '89-'90 S13 240sx. Only made the two? years. It's a front sump pan and the engine has an external oil pump just like the L and the Z series engines. You'll notice that the top pan in the bottom picture, you can see that the pan is deeper at it's shallowest point that the one below it. This is because the S13 KA24E had a crank girdle and needed deeper clearance for it.
The bottom pan in both pictures is from a '90-'97 D21 Hardbody KA24E engine. It is a rear sump pan and the engine has the same external oil pump. In the bottom picture you can see the upper left corner of both pans is missing, or cut slightly diagonal across, this is where the external oil pump sits. As you can see both would use the same gasket.
The '91 and up S13 and the S14 use a KA24DE engine which does have a squared off pan corner because the oil pump is internal.
The '98 Hardbody also used the KA24DE but continued with the same external oil pump. These two DE engines will not share the pan gasket.