Hey , do any of you guys have any pics of a 4dr datsun 510 with bolt on fender flares?
---
Couple project threads here. LOTS more work.
Because when you spend a silly amount of money on a silly, trivial thing that will help you not one jot, you are demonstrating that you have a soul and a heart and that you are the sort of person who has no time for Which? magazine. – Jeremy Clarkson
---
not 'bolt on'...
search for "grasshopper"
byron wrote:I'd be all over that like a fat kid on a smartie.
okayfine wrote:Sense doesn't always have everything to do with it, and I speak from experience.
---
Here is a shot of a red Bluebird SSS sedan that I shot at the 2002 Nismo Festival at Fisco in Japan: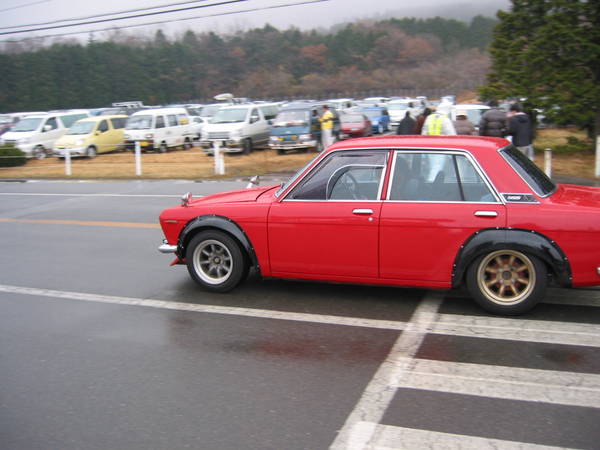 It was cruising by pretty fast-- damn the delay on the digital camera!
Michael
Michael Spreadbury
Spriso Motorsports
www.spriso.com
---
Currently for sale. (In Australia )
---