Guys, I just busted my FS5W71B transmission, which wasn't in a very good condition to begin with. Now I'm torn between rebuilding it or buying another one. Many advised to buy another one, for being less expensive and labor intensive, but now I'm thinking if I rebuild it myself, and get decent rebuild parts for a good price, I can save a lot of money and get a long life out of it.
Edit: Forgot to mention: The fifth gear always had a whine, and popped out of fifth gear into neutral constantly. Last time it did it, it wouldn't engage into 5th gear any more, or even 1st, 2nd, 3rd, or reverse. Only 4th would work (1:1).
Trouble is, I've never rebuild a tranny before. I don't even have a good idea of how it works. I need to learn about it first, then start the rebuild. I'm sure I can do it, like how I rebuilt my VG30S engine, which was my first built engine and was very successful.
This is the transmission I have:
Which I modified by using a VG30 bell housing and now it looks like that: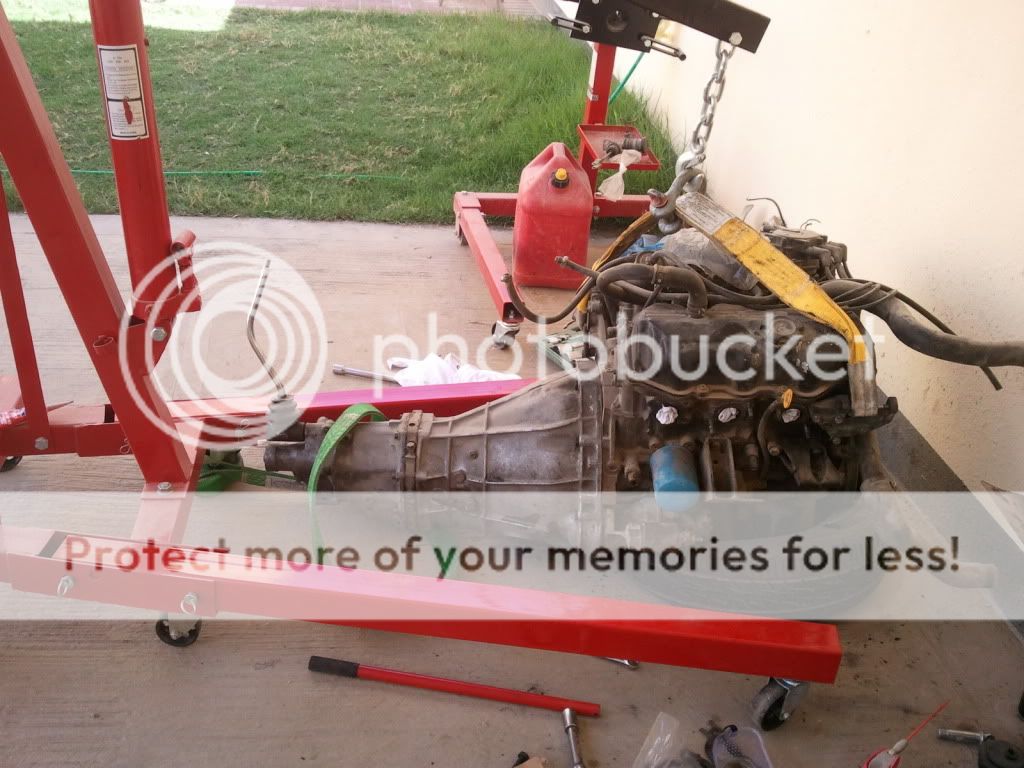 Now my questions:
1. Where can I find a 71B transmission rebuild kit, if there is such a thing?
2. Are there any recommendations for buying the gears of a Skyline, for example, to get taller ratios and taller overdrive gear for better cruising?
Appreciate any input or help that I can get.
Here's a link to my engine rebuild thread:
http://www.the510realm.com/viewtopic.php?f=8&t=25206
Ibrahim