Hello guys,
would like to share with you my VG30-powered Suzuki Samurai.
My name is Ibrahim, I live in Saudi Arabia. I bought a Suzuki Samurai several years ago, and have since been working on it for off-road performance, from suspension lifts and what have you.
Here's a picture of my Samurai:
A small video of it back then:
So, the time came to do an engine swap. My choice was to put in a VG30S engine from a Nissan Cedric. A very compact engine that fits snugly into the Suzuki's engine bay. Also is a popular swap in our region. This version of the VG30 is exactly the same as the VG30i, except that it comes carburetted from the factory. The only difference is in the intake manifold.
I will not go into too much details on getting the engine to fit, but I'll post some pictures:
The 89 Cedric which I pulled the engine from:
The engine is then mated to a Nissan 200L transmission. This transmission has the same internal parts, but it is much shorter, suitable for the little Samurai. However, the bell housing doesn't match that of the VG30, so I had to use the VG30 bell housing, which bolts right on to the 200L transmission.
The 200L transmission standard:
And converted to fit the VG30:
Mated to the VG30: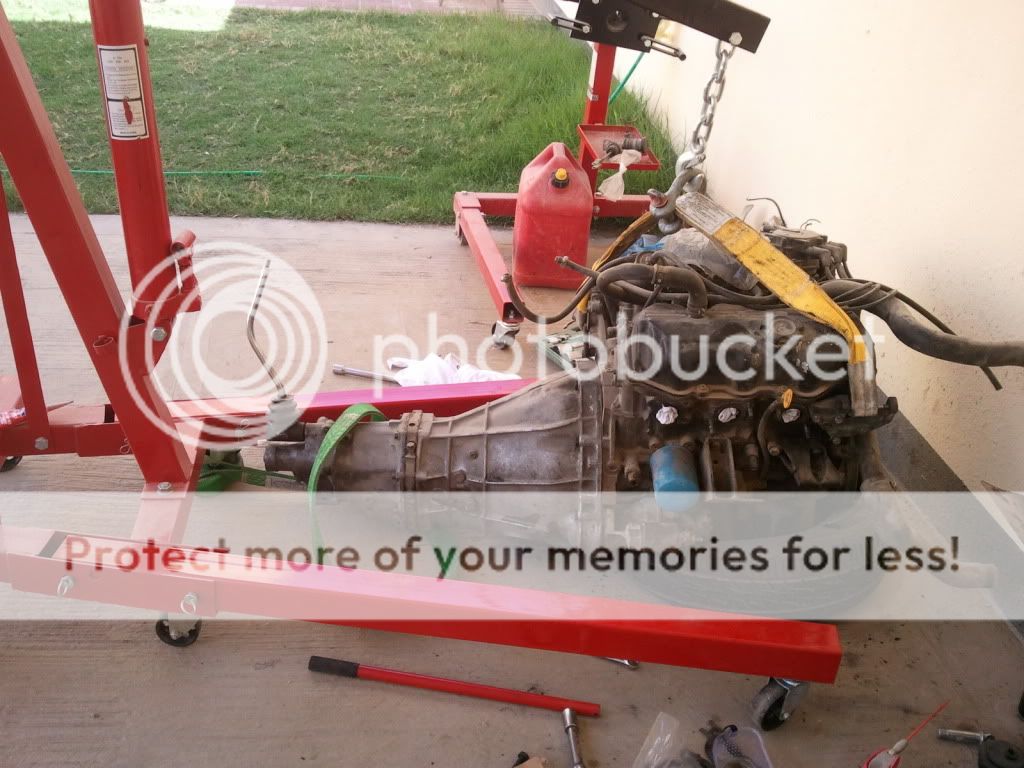 The combo is quite compact, excellent for the Suzuki's short body.
Dropping her into the Zuk:
That's me, back in 2012 when I had long hair.
So the engine fitted, without doing any modifications to the Zuk's frame!
http://i823.photobucket.com/albums/zz15 ... C_0251.jpg
Tight fit, using a very slim FlexiLite electric fan:
Tranny shifter, fitting nicely. Closed off the old transmission shifter hole:
The swap turned out to be very good. Unfortunately, the engine was very old, and it overheated like hell. So it was time to do a rebuild, clean up of the engine bay, painting it. And this is what this thread is all about.
Here's a complete build thread, for more details on the build:
http://www.zukikrawlers.com/showthread.php?t=46847
Next, I will show you my rebuild progress.