Ok, so here it is, my 1979/80 round head light 210. I've had her for a few years now and have done some stuff to her. Not what I've wanted too but I try. At oen point I was going to do a SR20 swap but things fell through but know I have a NapZ motor that will get there once I get the green light from my girl. She's fighting me on swapping out the motor. Til then, here's some pics.
How she currently sits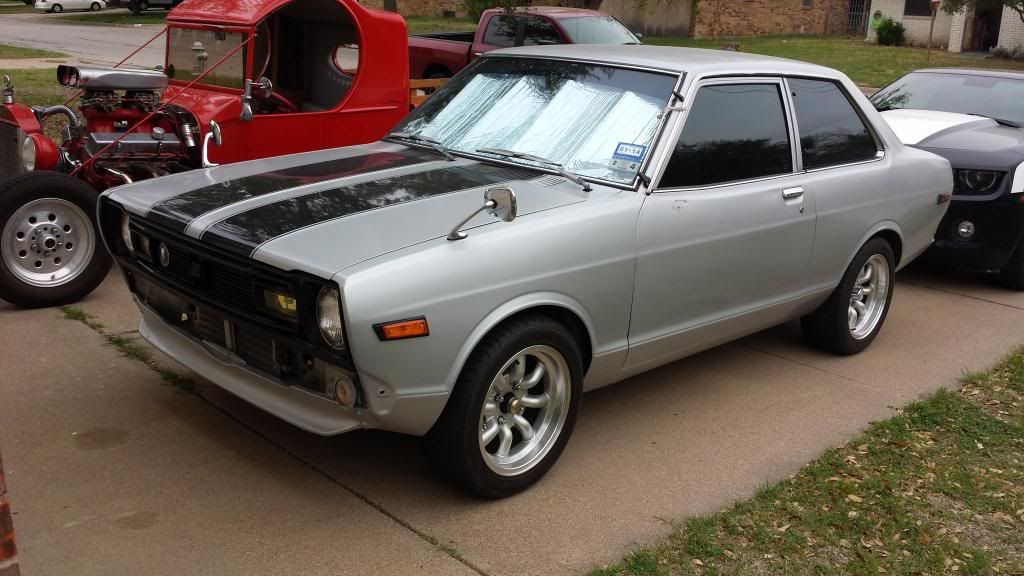 Pic of the JDM rims I'll do once I get tires.