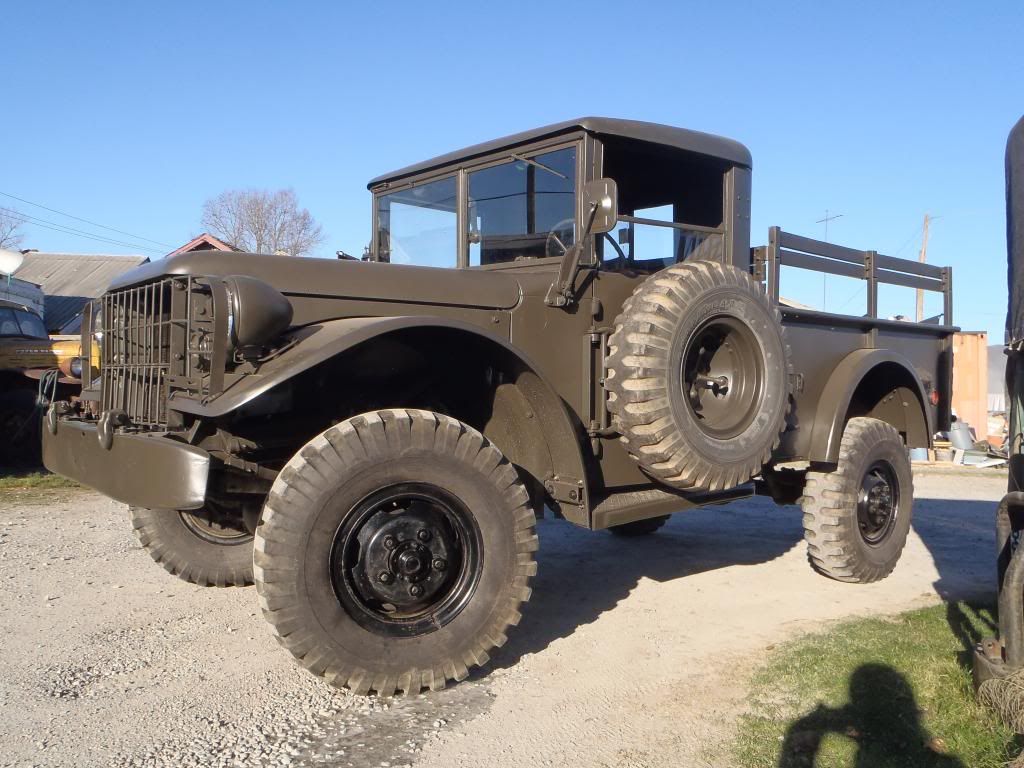 hi guys let me tempt you into owning a piece of Canadian military history: the mighty dodge m37 3/4ton . only 4500 of these Canadian trucks were made(ya the Americans made 173,000 of them and parts to rebuild each one three times)...... so there is a lot of parts available from many vendors.
I know it may appear strange to be listing a military truck on a datsun forum. however datsun owners are real drivers and not soft mushy commuters who are looking forward to autonomous vehicles. datsun owners enjoy all the feedback we receive from the steering wheel and brakes, we enjoy the ragged edge, and do our own wrenching.
if the ragged edge appeals to you than this is the truck to have. just like the 510 the dodge m37 has a low center of gravity and a 50/50 weight distribution, manual steering and like my 68 510 a single line brake system to keep you on your toes. like the 510 the m37 can out corner any vehicle in its class. works best on tight narrow tracks and is a little buzzy on the hwy. granted the m37 will struggle to reach 50mph but that's ok because 50mph in a m37 feels like 120mph in a stock 510. unlike the 510 you can take the top off and fold the windshield down.
here are a few action shots of my slightly modified m37 that I have owned beat and built for over a decade
eagle mountain coquitlam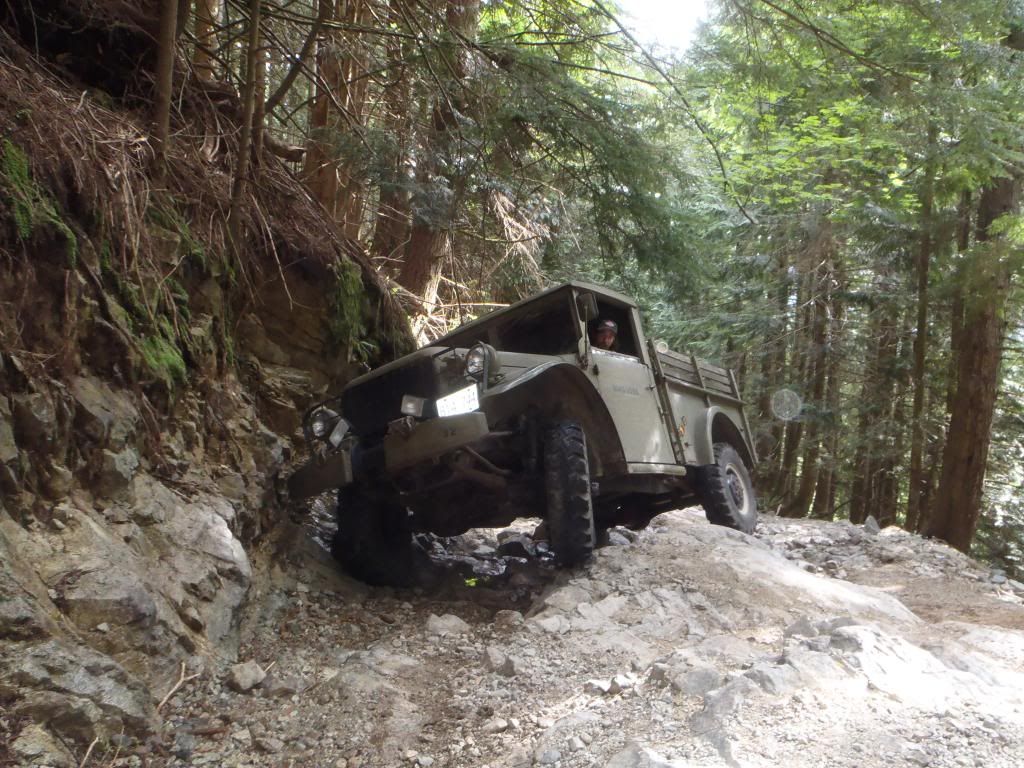 the sea to sky (hwy99)is almost frightening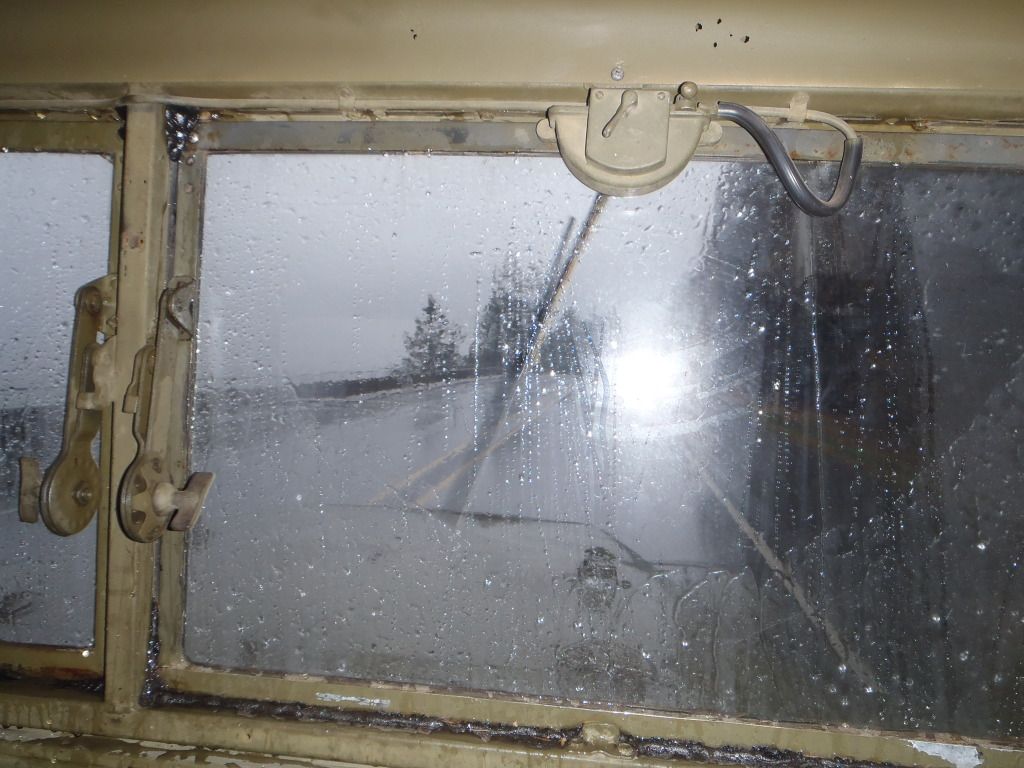 hail creek, harrison west
http://youtu.be/CPWiljKODkA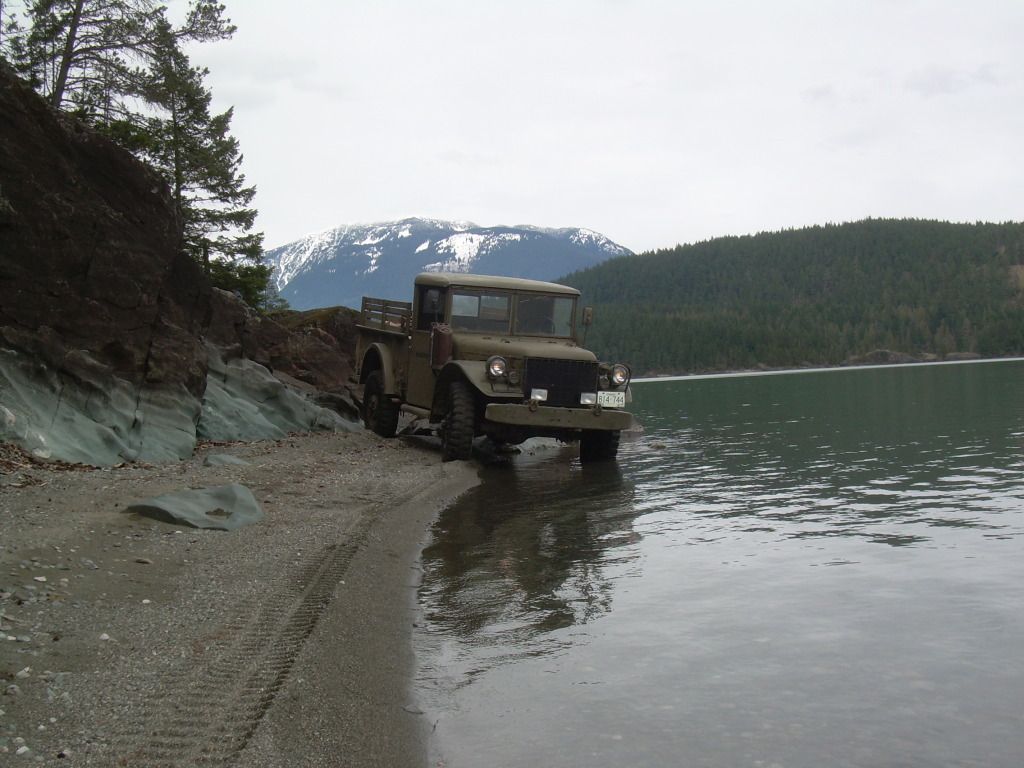 like the 510 you will be looking to modify or upgrade the tires, brakes, engine and trans. however the m37 will be worth more when your done. a m37 resto mod recently sold for $170,000 @ Barrett-Jackson on jan 27th 2016 (found a link)
http://www.barrett-jackson.com/Archive/ ... KUP-161646
video of auction
https://www.facebook.com/mseriesrebuild ... fallback=1
this is what she looked like before I got started.
many hours went into the restoration check out the build thread :
http://www.g741.org/PHPBB/viewtopic.php ... 0&start=15
painted in pieces. with extra care taken to preserve the stock body bolts with their clover washers. new wire harness was made and strung in its stock configuration. I estimate less than 20,000 on the chassis. a skim of filler was used on four dents that were beyond my skill. painted with devoe low sheen enamel. this is no 5gallon restoration job, it took 6 gallons + primer. C plate ready (less than a dollar a day for insurance) with a few ICBC approved safety upgrades: twin brake lights, seat belts and turn signals. if modified could also qualify for modified collectors plates as it is pre 1958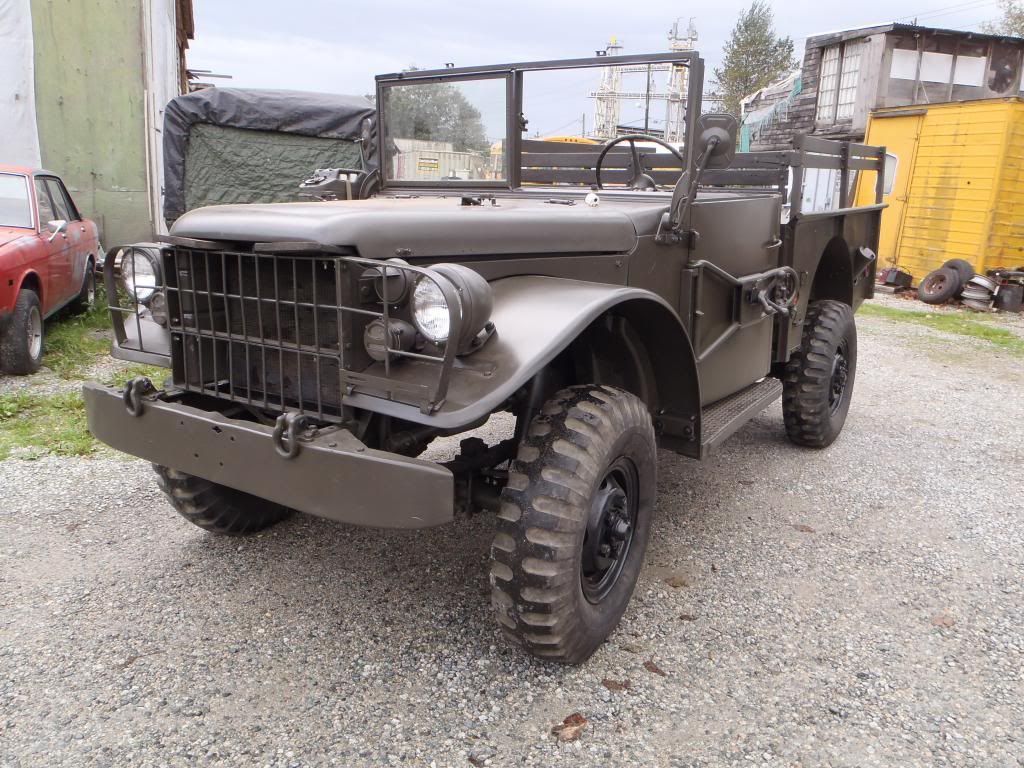 interested ? the woman said its OK? .....check out the craigslist add
:
http://vancouver.craigslist.ca/rch/cto/5446961413.html