How do you know when your project is getting closer to being completed?
When you have a bunch of these laying around: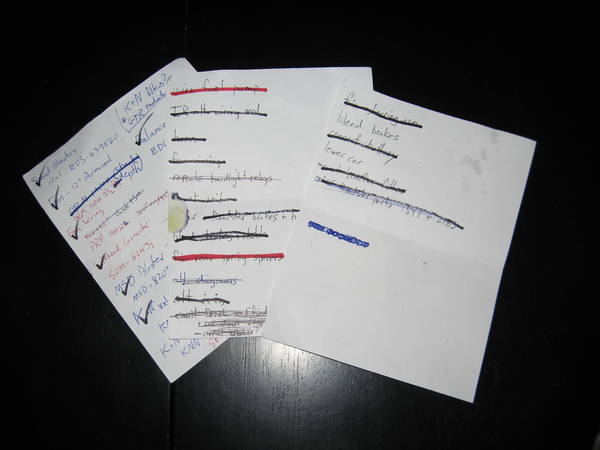 I just have to bleed the brakes now that I've replaced the front shoes. Then I can set the car back on the ground for the first time in six months. That'll be a big day. Most of the heavy lifting is done and there are only two big projects remaining - the SU manifold (and associated SU carb purchase) and the distributor modifications.