This came up in another thread, but I thought this information should be shared in a thread that's easy to find – so…
Listed below of the VIN#'s for each model year up to 1971. This information is published in Nissans publication:
Datsun 1600,1400,1300, USA and Canada Parts Catalog, Model 510 Series
Pub. No. C-0040U
Master Binder December 1973
So would conclude that the information contained here in should be about as accurate as it gets.
Enjoy…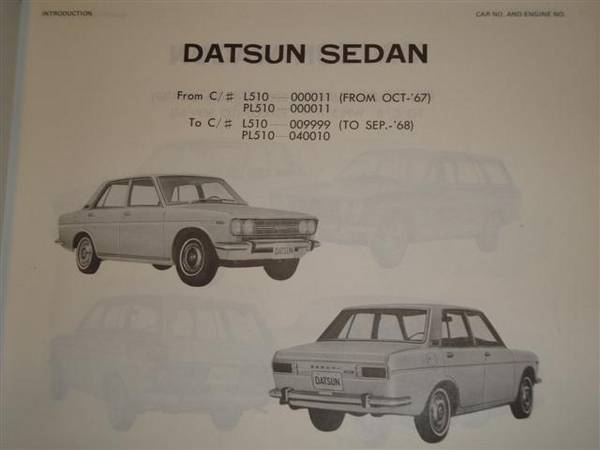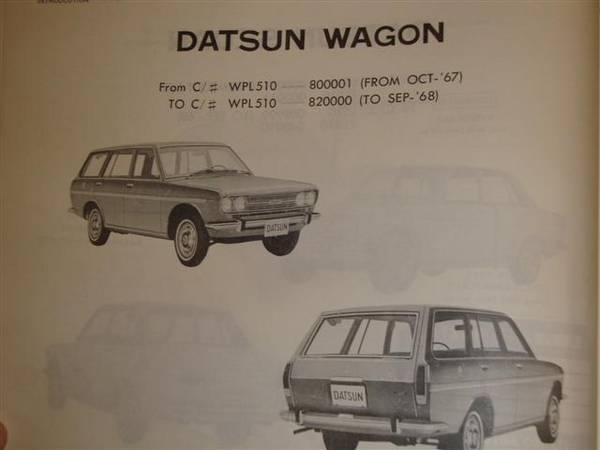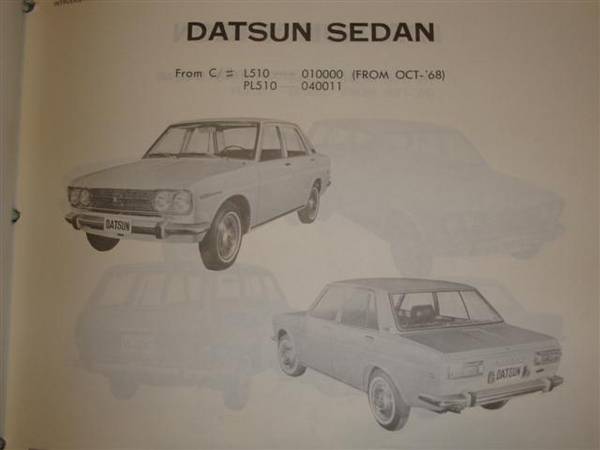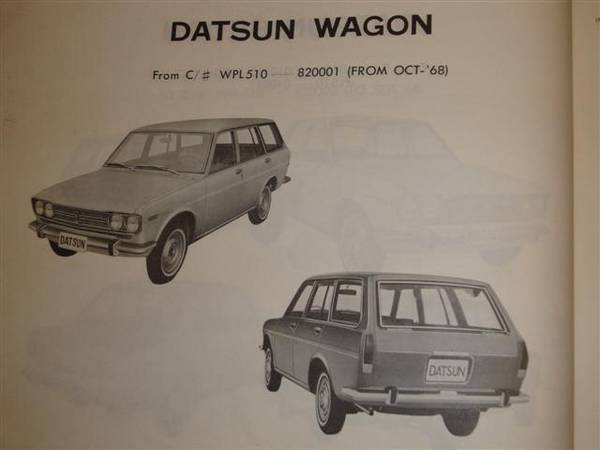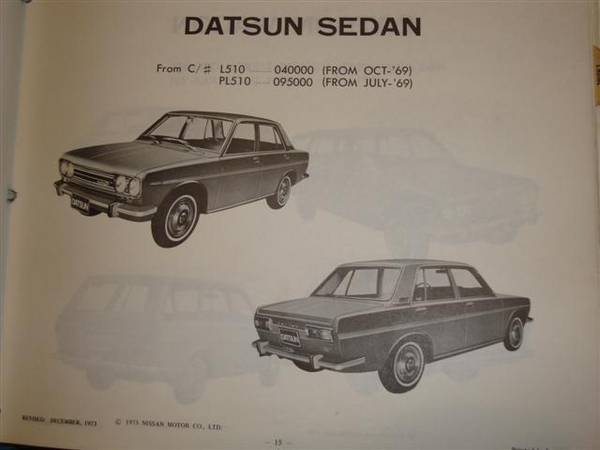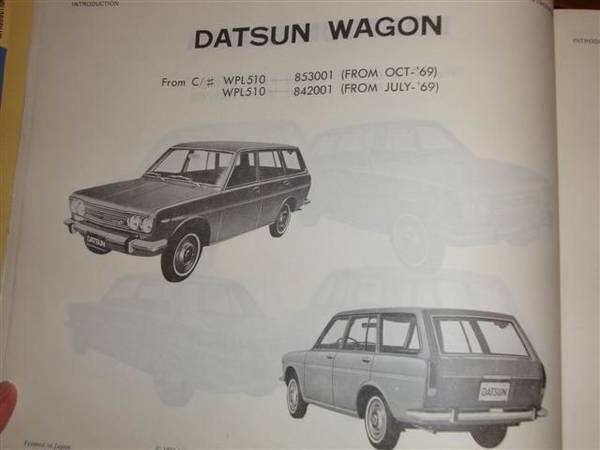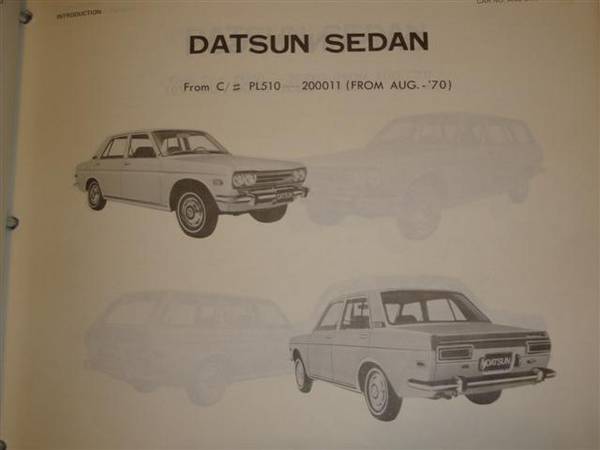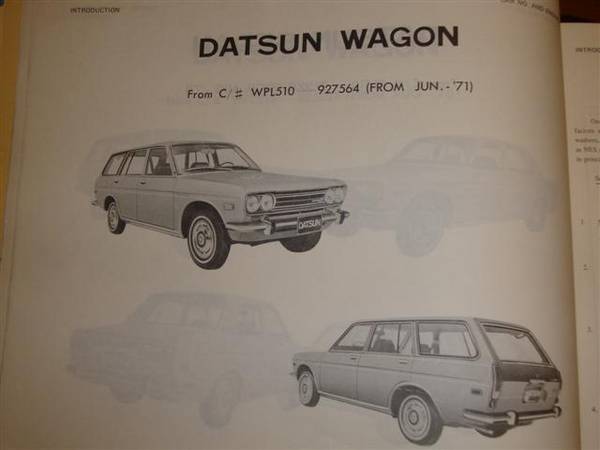 And listed here are all of the available modes –I had no idea there were so many available models…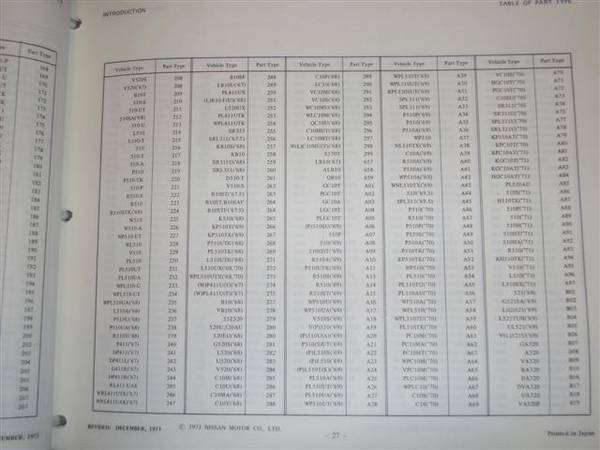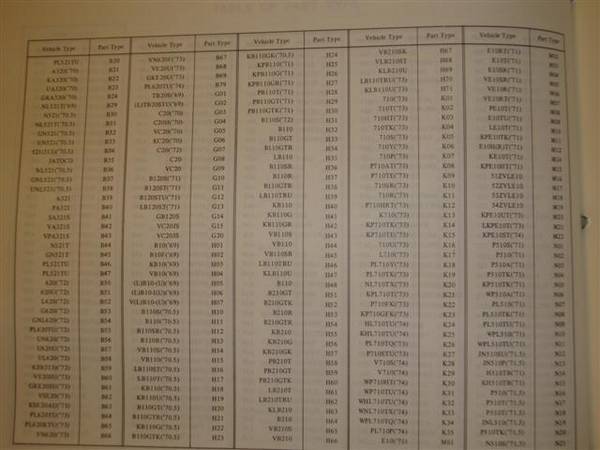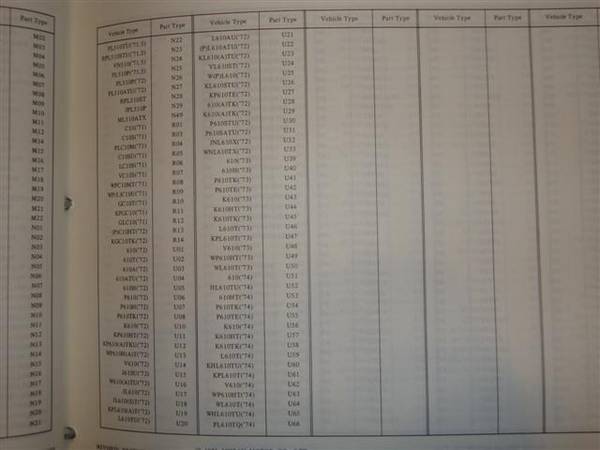 One day I would like to pay someone to carefully remove the binding from this publication and properly scan this book and make an electronic form – the information contained within really should be public for the sake of keeping all of our 510's in good shape. These books are worth a fortune, but I'll be honest, the information shouldn't have to be paid for with access by only a few. .. a future project.
Byron