Interior Door Panel Styles
It looks like there are at least 2, possibly 3 interior door panel design styles (3 if you go by part numbers). The part numbers for the 2 door, left side, interior trim panel in black are as follows:
80901-A3101 – 8/68 to 3/69
80901-A4426 – 4/69 to 7/70
80901-N0911 – 8/70 on
Based on photos I've found, it looks like there are 2 designs, a "straight" style used on the earlier cars, likely thru 7/70 or the 1970 model year. The "curved" style would be from 8/70 being the 1971 and up model years.
Can anyone confirm what year the design change occurred and if the early 8/68-3/69 part number was yet another design?
Straight Style - Driver Side 2 door panel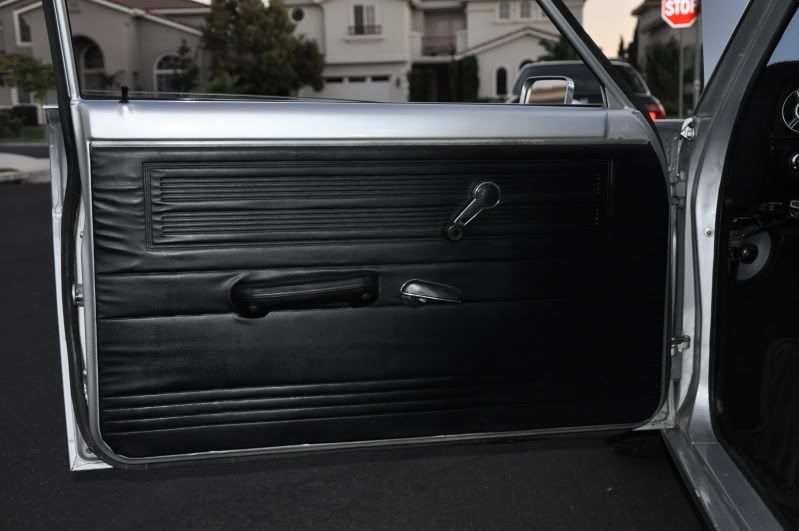 Curved Style - Passenger Side 2 door panel