This will be an updated thread on progress, questions, and issues associated with my specific braking system. And boy do I need some help
I've been posting in this thread
http://the510realm.com/viewtopic.php?f=29&t=31150
here, but I feel it has gone beyond what that thread was intended for. I've also since switched things that may no longer be relevant to that thread.
The current low down:
7/8" Master Cylinder (rubber valves and springs in the ports are still present)
Wilwood rear proportioning valve
FRONT
S12 V6 struts
Z31 hubs and rotors
Z31/J30/Q45 2-piston calipers
Parts store pads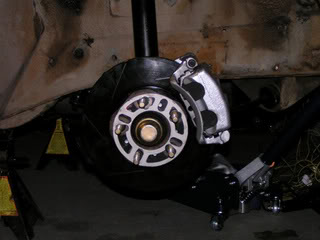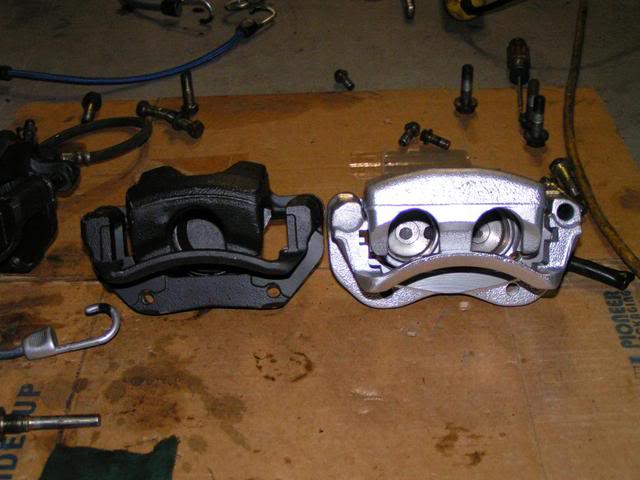 REAR
Z31 non turbo 5-lug hubs and caliper mount
Z31 non turbo solid disk rear rotor
Maxima rear calipers (parking brake cable fit best with these)
Parts store pads
When I started my build in 2005, I made it a point to replace nearly everything in all systems of the car due to corrosion, age, or outdated technology. The brakes and brake lines included. The car has 100% new lines that I bent up while building the car. Due to the size of the calipers, I chose to go with the largest master cylinder I could in hopes of getting all the fluid to the calipers without the assistance of a vacuum booster. I ran a 15/16" MC for over a year and a half and approximately 11k miles.
The brake pedal was always stiff, but I was able to lock the rear brakes with great force if needed. I only tried once, and it wasn't impossible. However, with more track days in my future, I chose to upgrade the system with a B210 brake booster to get more modulation out of the pedal travel. After installing the booster, all pedal feel went away and braking performance suffered greatly. I had a very soft pedal with light caliper engagement on the first portion of travel that eventually turned into the brick wall I previously had. It was still possible to lock the rear brakes up once going past the stiff pedal as before. However, because of these two very different brake pedal feels, I felt this was a failure of the whole system.
I completely bled the system several times with both traditional "pump the brakes and hold" as well as vacuum bleeding. I also attempted a reverse bleed of the system, removed calipers and extended the pistons, and anything else I could think of to make sure there was no air in the system.
I felt that either my MC had an issue, or that it was too large for my particular system, so I swapped in a 7/8" unit. After bench bleeding the new master cylinder and installing it, I made sure that pedal travel was acceptable and that the pushrod was engaging properly. All systems seem to work properly, but I still had the same basic brake feel as with the 15/16" unit. In a move of desperation to restore proper braking power, I removed the booster and went back to manual brakes.
The car now mimics my original manual set up with a little more pedal travel as expected with a slightly smaller MC. However, the car does not seem to have enough power to actually stop the car. During the most recent autocross, the car felt as though the brakes were completely faded and no amount of pedal effort would lock up the brakes or stop the car in haste.
At this point, I'm at a loss. I will of course bleed the system one more time, but I am confused as to why I cannot get any stopping power from these components. I know the brake pads are not a performance part, but the sheer size should easily stop this car or at the very least, lock up with some effort. I don't know of anyone else running these calipers on the front, and they could well be the issue. I have verified that the caliper pistons do in fact move and therefor should stop the car. I am open to any suggestion. I'm trying to make this system work to its fullest, but the long term plan is to either run an aftermarket setup or swap the entire front steering, suspension, and braking system with S13 units and any available upgrades for that geometry.