Well, here I am, I have apparently just traded my much loved 2008 Mazdaspeed 3 tuner car (which I've owned since buying it off the lot) for a 1973 Datsun 510 4-door project car. I look forward to learning as much as I can about the 510/1600 platform as possible.
My goal with this car is to get it up running well, getting familiar with it and then starting the process of fixing up the body work, brakes, suspension and some of the interior, to eventually take on the task of a full SR20DET swap.
I'm no stranger to working on cars and tuning, never worked on anything this old before but I welcome the challenge of working on what I would easily consider my dream car.
Hope to read tons on this forum.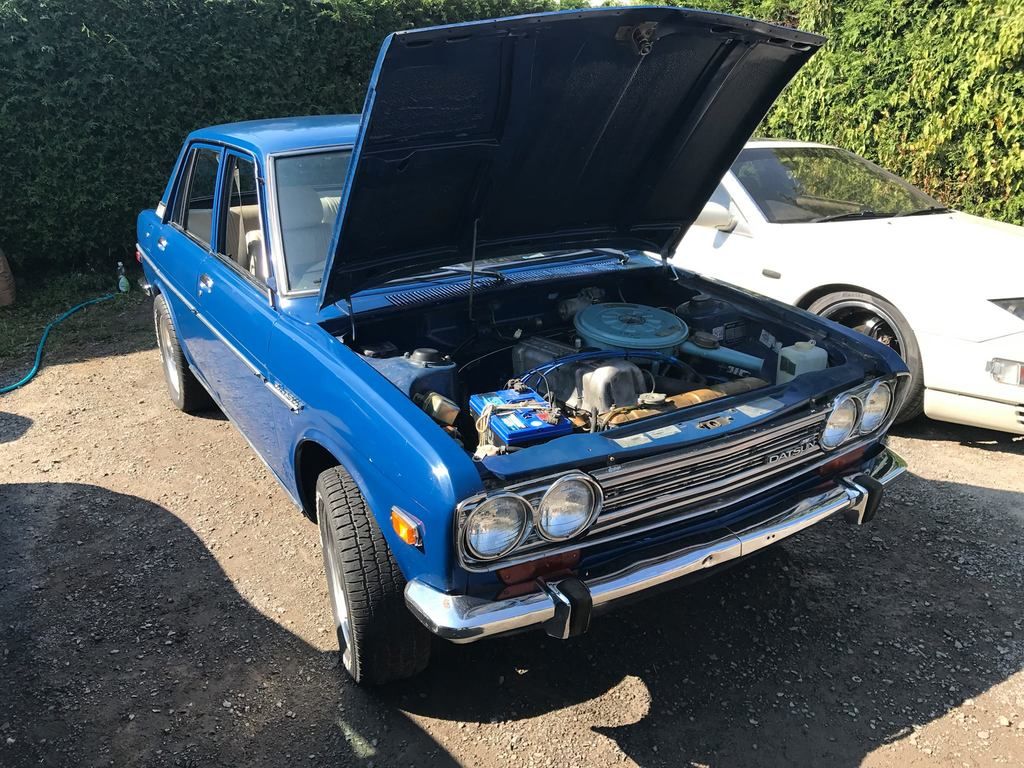 Here's a pic of her, she is in great shape, is complete and I think is a great starter platform for a future build.