I'm in the process of getting my engine bay put back together & I've run into a few wiring hiccups. My memory really sucks so that's not helping matters, either. I believe I bought a replacement alternator because the original one was not rebuildable, so I'm wondering if that's why some things aren't "falling into place". It's perhaps internally regulated? I have a Haynes manual with a wiring diagram that I've been following but I've got a few questions.
In one of the photos, you'll see 2 black wires with ring terminals on them. I put them back where they came from (according to photos I took before I took everything apart). Is that the correct place?
I have a "stray" white wire, which I think is 12ga. It has a male spade terminal on it inside a connector. I'm not clear on where that goes.
(The red wire with the blue tag on it is actually the white/red wire.)
I don't seem to have a ground wire for the "E" terminal of the alternator. Is one of the fat, black ring terminal wires supposed to go here? It'd have to be lengthened, of course, but maybe the different alternator is the cause?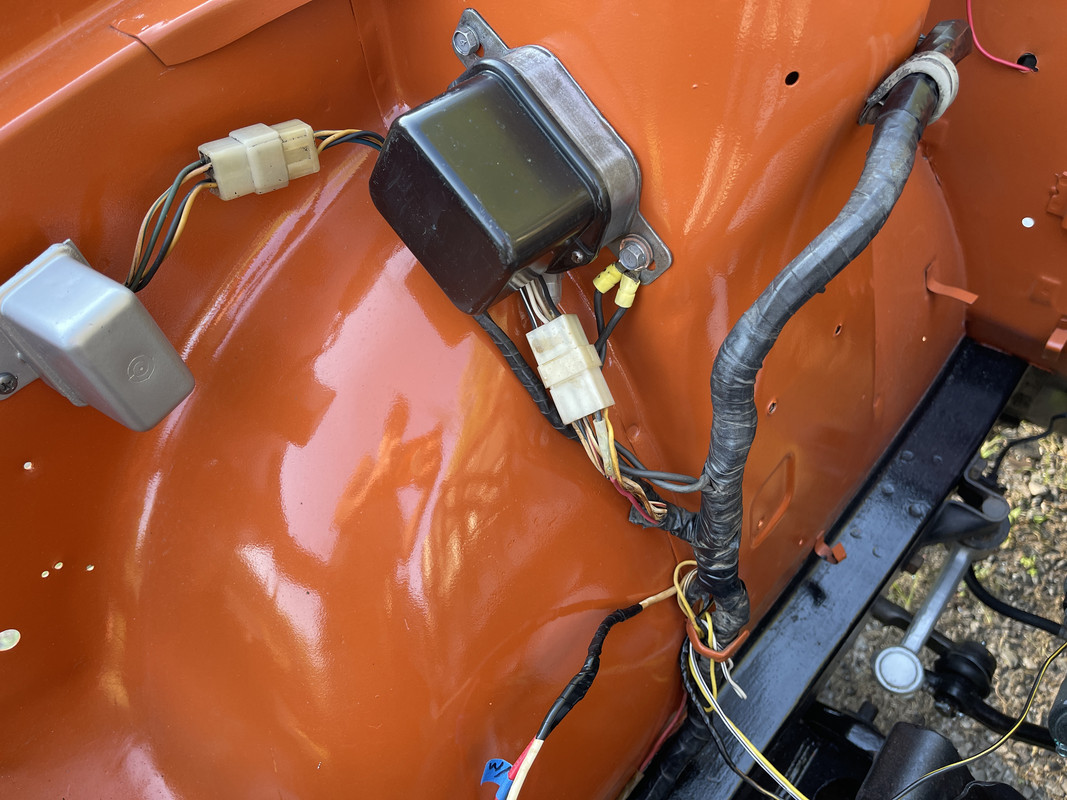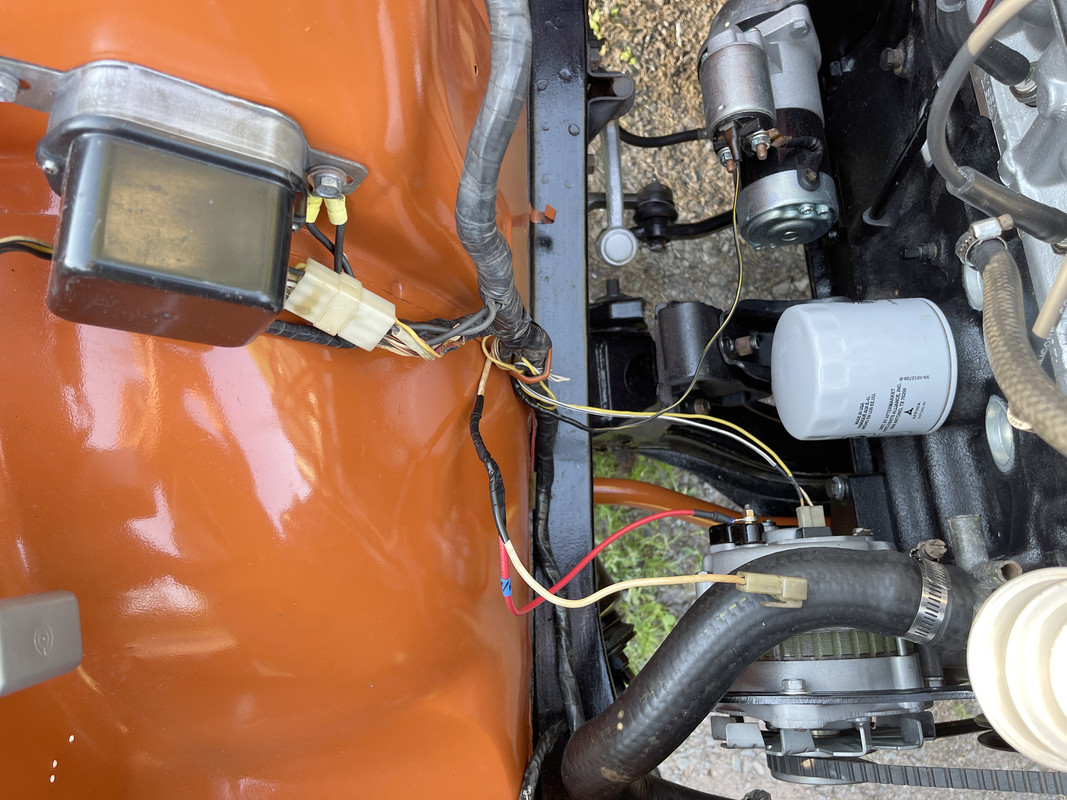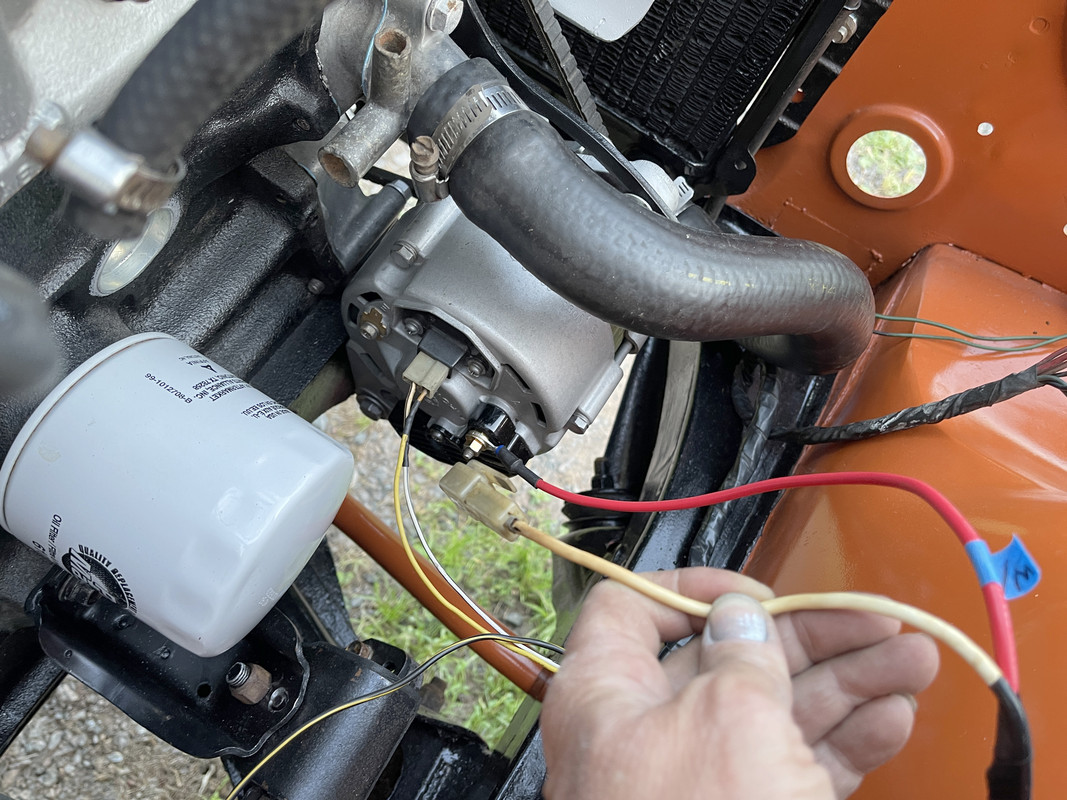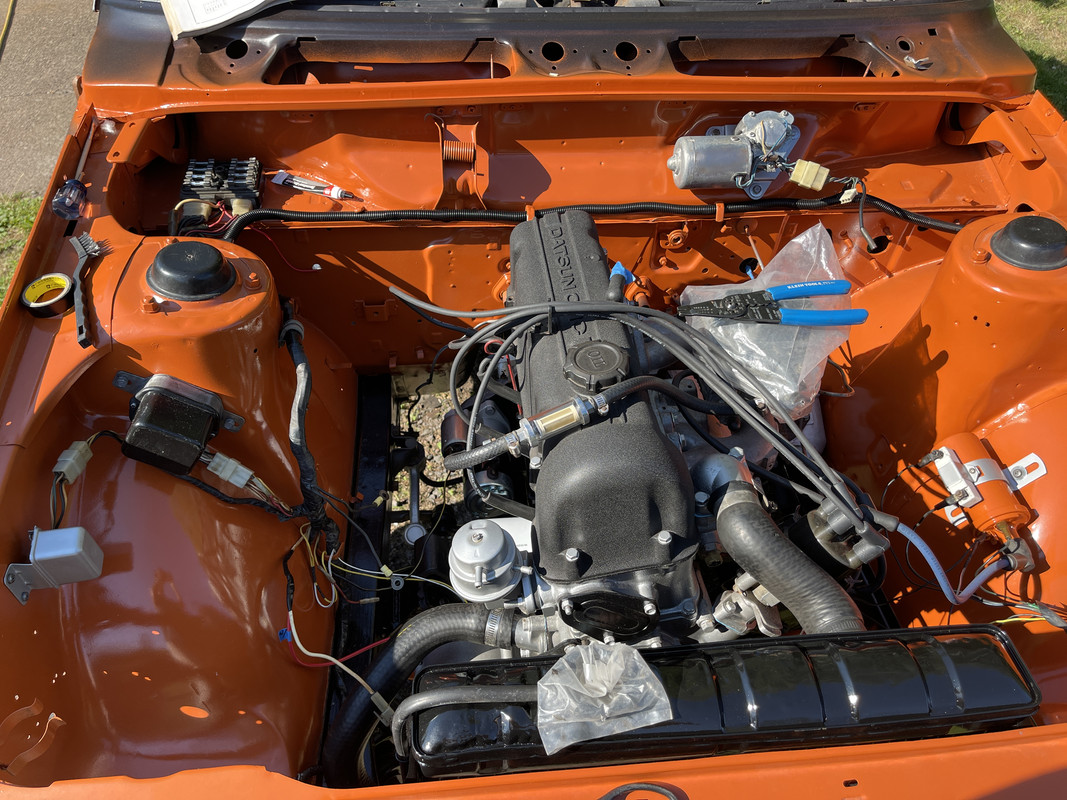 Thanks for any guidance, guys!